Hansal Mehta On Shah Rukh's Meeting With Aryan Khan In Arthur Road Jail
Filmmaker Hansal Mehta has been giving his response in the Aryan drugs case since day one. Now he has talked about what it means to be a Bollywood celebrity and a father. Let us tell you, today Shahrukh Khan's son Aryan went to jail for the first time after being arrested by the Narcotics Control Bureau in the cruise ship drugs case. Only after that did Hansal has done this thing through social media.
Being a father of a Bollywood star means being ruthless
Hansal Mehta wrote on his social media post "A celebrity in Bollywood, being a star means your feelings, your pain and your concern as a father Public Consumption, Heartless Abuse and Brutal becomes a matter of judgment."
Being a celebrity, being a star, being from 'Bollywood' means your emotion, your torment and your concern as a father become a matter of public consumption, heartless abuse and ruthless judgement.

— Hansal Mehta (@mehtahansal) October 21, 2021
Bollywood always comes under the grip of critics
Hansal wrote in his next post "Bollywood is not a place nor a company. There is no mafia. It is a loose term for a large number of individuals who create, entertain, and create many other businesses. They work hard to do and unlike many other professions are always vulnerable to criticism.
Shahrukh came to meet Aryan
Recently Actor Shah Rukh Khan reached Mumbai's Arthur Road Jail to meet Aryan Khan, who was in jail after his petition was rejected in the drugs case. The meeting between father and son lasted for about 14 minutes. However, according to the rules, the jail administration is agreeing to a meeting of only 15 minutes. Aryan became emotional after seeing Shahrukh during the meeting. A prison guard accompanying them took care of them and then both of them had a long talk with each other over the intercom.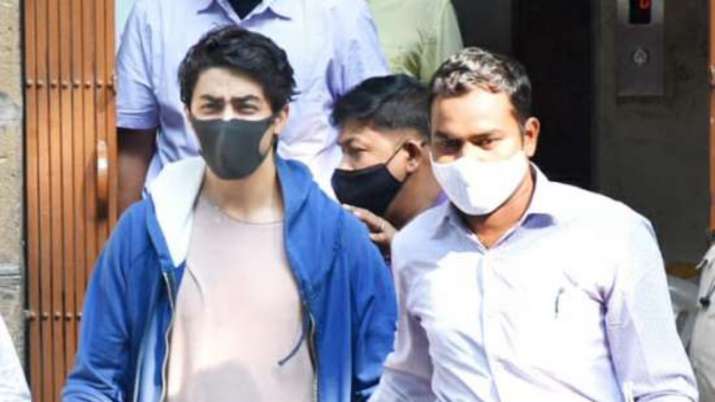 Aryan Khan has met Shahrukh Khan in a cabinet built in jail. There was Aryan Khan on one side and Shahrukh Khan on the other side between a glass wall. Along with Shahrukh, there are some people from his staff as well. However, he was not allowed to join the cabinet with Shahrukh. According to jail sources, Aryan broke down on seeing his father and kept crying for a long time. This is the first time since his arrest on October 2 that a member of Aryan's family has come to meet him.