Harry Styles Spotted Filming In Bed In Front Of Buckingham Palace; Deets Inside!!!
The British singer-songwriter, fashion icon, Grammy winner, Harry Styles was spotted filming in a large bed on wheels in London in front of Buckingham Palace on Saturday. Fans went crazy when some snaps of him filming something came out on social media. Styles thrilled onlookers as he lay on top of a large bed on The Mall in central London accompanied by two musicians holding a guitar and a drum.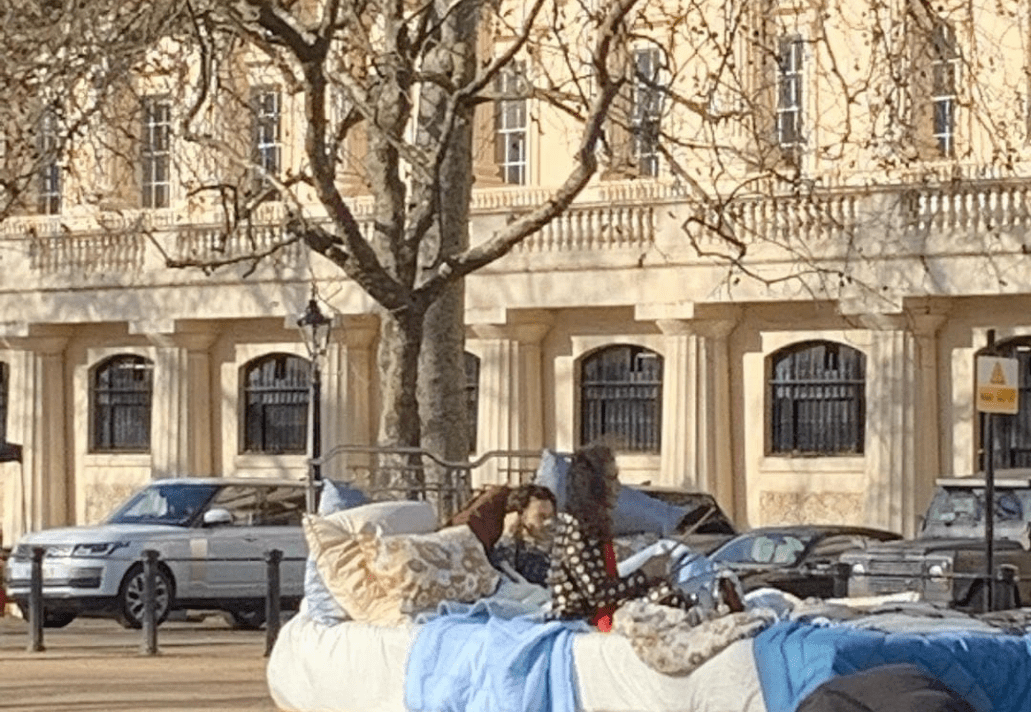 People stopped and continued to watch him filming from cars as he pulled out all the stops on his music video. Videos went viral on social media where Watermelon Sugar singer was seen moving along the road while tucked into the big bed. He was surrounded by some retro cars.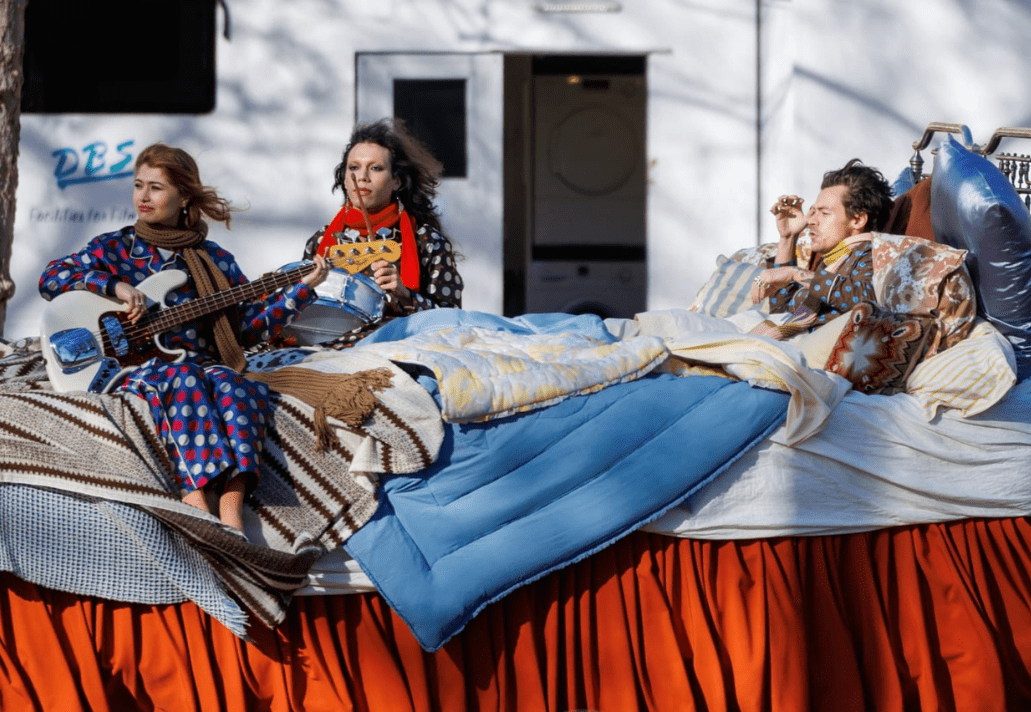 We all know Harry Styles is one of the biggest fashion icons apart from his beautiful music, and he never goes out of style. In this case, it is no exception as well. Harry is known for his quirky fashion sense. He was seen in brown pyjamas with blue polka dots. The lime green and pink scarf added extra beauty to the look.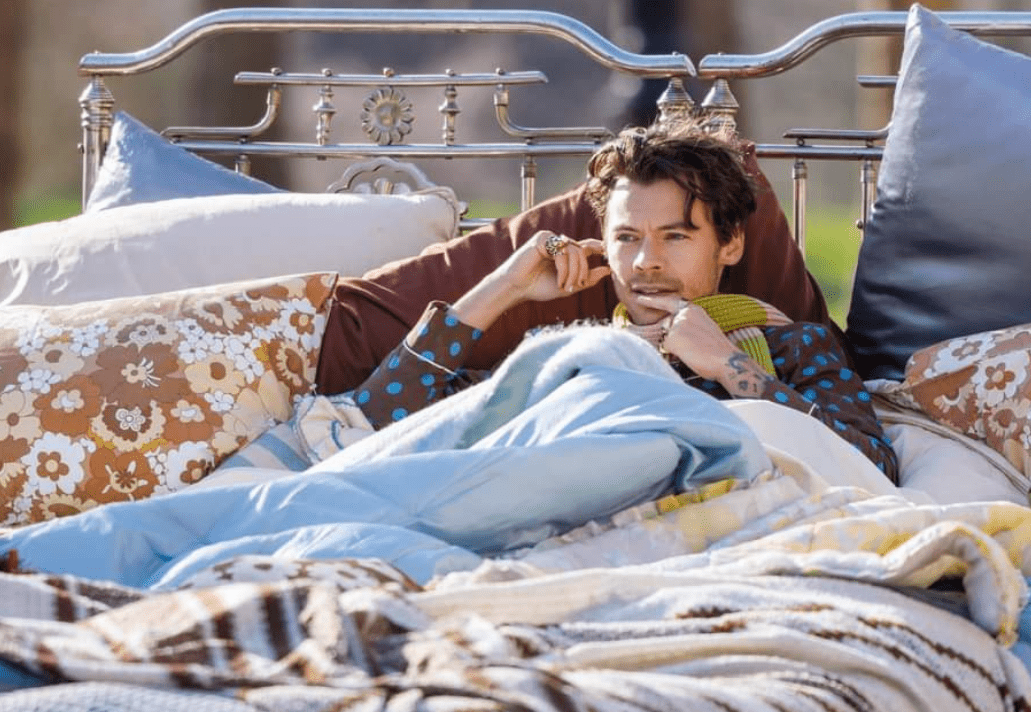 One onlooker who is 21-years-old said that it was surreal to see Harry Styles in real life. Comments flooded social media as fans shared excitement. Some said, "I can just imagine the Queen looking out of the window at Buckingham Palace and seeing Harry Styles going up and down the road on a bed." While others commented that "Driving down Buckingham Palace Road I found a huge van spinning around with a bed attached to the back with HARRY STYLES on it."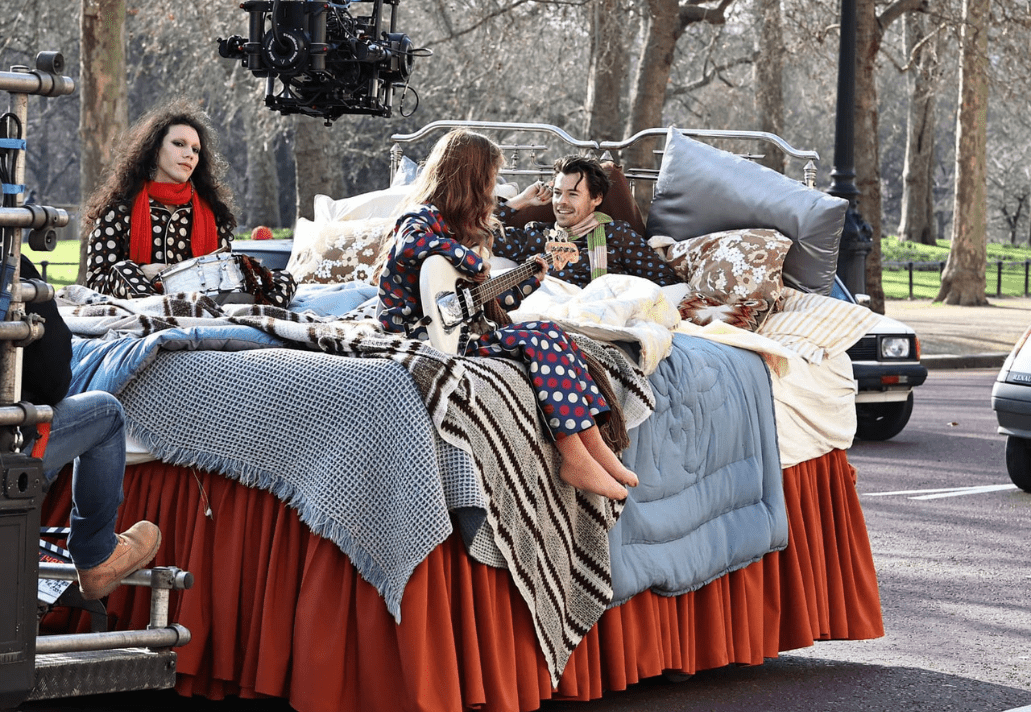 Fans are speculating it is for his upcoming music video. According to sources, there was loads of security around Harry Styles trying to move people away and the road was closed. The mall was shut down for him to film on a big bed surrounded by women dressed as hippies.