"I Will Spend Another 40 Years With Subhashree": Bengali Film Director Raj Chakraborty
The producer-director-actor Raj Chakraborty and actress Shubhshree Gangopadhyay's marriage life is four years old. Their house has been flooded with bouquets since morning and fans and relatives have been sending best wishes to them.
Both Raj and Subhashree are happy as it is cleared by their faces. The hasty reply of Raj was, "Looking back, this is the day! How quickly four years passed. How many events were organized around this day four years ago? Relatives, family crowd. I really want to go back to Bawali Rajbari in Burdwan with Shubhshree. Once again we will be tied to the knot. I want to spend another 40 years with her."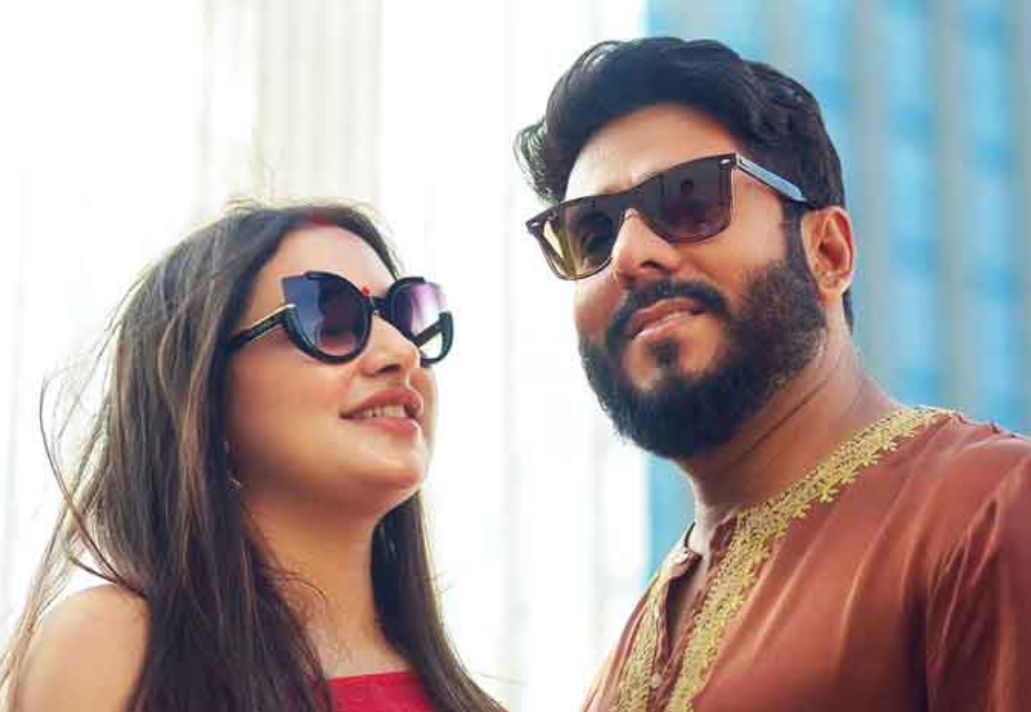 However, the Chakraborty couple did not make any arrangements on the occasion of their wedding anniversary on Wednesday. Raj claims that he and Shubhshree have been busy promoting the upcoming movie 'Habji Gabji' together since morning.
The film starring Parambrata Chattopadhyay-Shubhshree Gangopadhyay-Syamantak Dyuti Maitra will be released on June 3. The theme of the film is based on the mobile addiction of this generation which has become evil. Raj exclaimed, "How many days later my picture is going to be released again! After how many days the audience will sit in the auditorium and watch our work."
Were four years of marriage too smooth? The director told, "Four years, two years of sitting at home due to the Pandemic. His father has already left. Shubhshree got pregnant. I won the election. I myself have suffered from COVID. My wife also suffered from it when she took part in the campaign with me. Yuvan was born during that time. All in all, there were good and bad. Shubhshree was always by my side." Raj also claimed, "There have been many speculations about our relationship but we don't pay heed. We will stay another 40 years together."