In The Maldives, Actor Akshay Kumar Takes Up Cycling And He Writes, "When Your Monday Seems Like A Sunday" Take A Look!
Akshay Kumar is now on vacation in the Maldives. The actor shared a video of him riding over the beautiful scenery of B-most Town's popular vacation spot. On December 24, Atrangi Re, starring Akshay Kumar, Sara Ali Khan, and Dhanush, was released. Ahead of the film's release, Akshay Kumar already has started the holiday season by flying to the Maldives. Akshay did take some time off work & shared a glimpse of his Maldives journals with the world. In his recent Instagram post, the actor combines the track Rait Zara Si of the film Atrangi Re with a photo of him.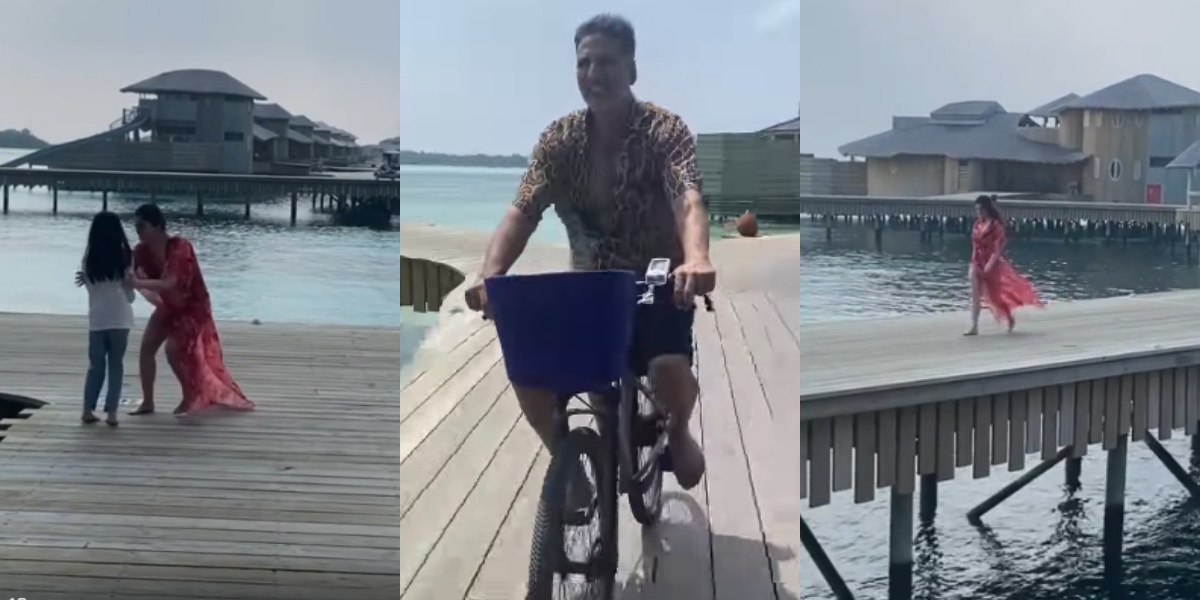 AKSHAY KUMAR IS ON VACATION AT MALDIVES:
Atrangi Re, Akshay Kumar's most recent film, has received a mixed reception from reviewers. Rait Zara Si, despite the success of the film's songs, has remained with the actor. He commented on social media on Dec 24, the day before the release of Atrangi Re, claiming he was already in the holiday spirit. The Maldives video that Akshay showed us today had us spellbound.
IN THE WEEK OF DECEMBER 24, AKSHAY CREATED HIS 'HOLIDAY MOOD.'
As he walked through a garden on December 24, The actor Akshay Kumar told to his followers that he was playing 'Rait Zara Si' of "Atrangi Re" over and over again for them to enjoy. The actor used one of hashtags he used in his tweet to say that he had begun the Christmas spirit. I've been listening to this song on repeat for days now, not only on the speakers but in my head," Akshay Kumar stated in his Instagram post. Having a song locked in my brain is now something I've experienced. It's a wonderful tune with a great vibe. "#HolidayMood #GratefulLife (sic)"