Indian Idol 12 Grand Finale: Vijay Deverakonda surprises Shanmukha Priya by offering her a song in his movie
Today is the last day of TV's most famous singing reality shows Indian Idol season 12. In this grand finale to be held on August 15, it will be known who is the winner of this season. At the same time, in this 12-hour-long finale episode, one after the other great performances are being seen. Along with this, the famous contestant of the show Shanmukha Priya has got a very special surprise. Actually, South's superstar actor Vijay Deverakonda sent a video message for Shanmukha Priya, seeing that Shanmukhpriya jumped with joy. Let us tell you that Shanmukha Priya is very fond of Vijay and Vijay is also crazy about the singing of this Indian Idol contestant. This special message of Vijay has been shared on Instagram in which he is seen wishing Shanmukha Priya.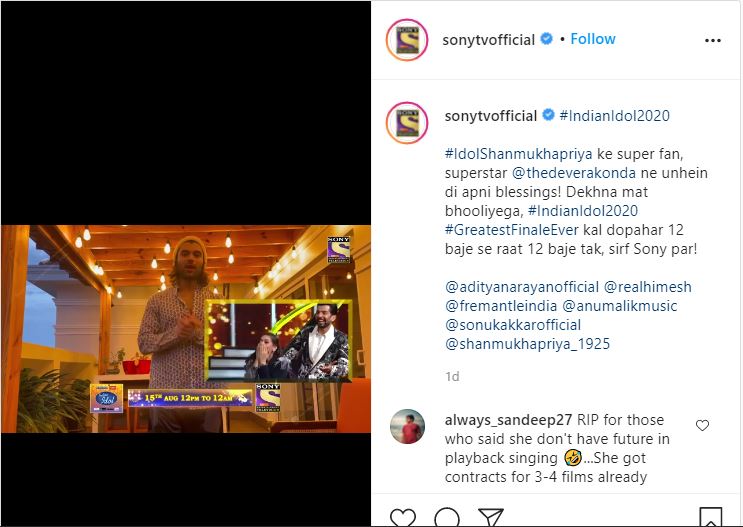 In this video, Vijay is seen saying, 'Today is the Greatest Finale of Indian Idol Season 12 and love and blessings to you all. If Shanmukhpriya's mother is present there, then my salutations to you. Whenever Shanmukha Priya sings on stage, you also keep humming along with her. Today I want you to sing a song with Shanmukha Priya on stage. My best wishes are with him and as in the finale, winning or losing doesn't matter, what matters is living that moment. Along with this, Vijay further said that 'Today is the finale, forget about winning and losing everything, just openly rock. Make this stage your own. I wish all the best to all the contestants and Shanmukha Priya you are coming to Hyderabad after this and will meet me. You are going to sing a song in my film. This deal is done. Shanmukha Priya becomes so happy hearing Vijay's words that she cannot believe that all this is happening. Now the fans are very excited to see the response of Shanmukhpriya to such a huge offer. Let us tell you that Shanmukha Priya is a strong contestant of the show. Although many times he had to be a victim of trolling due to his singing, he gave his best performance every time facing the challenge.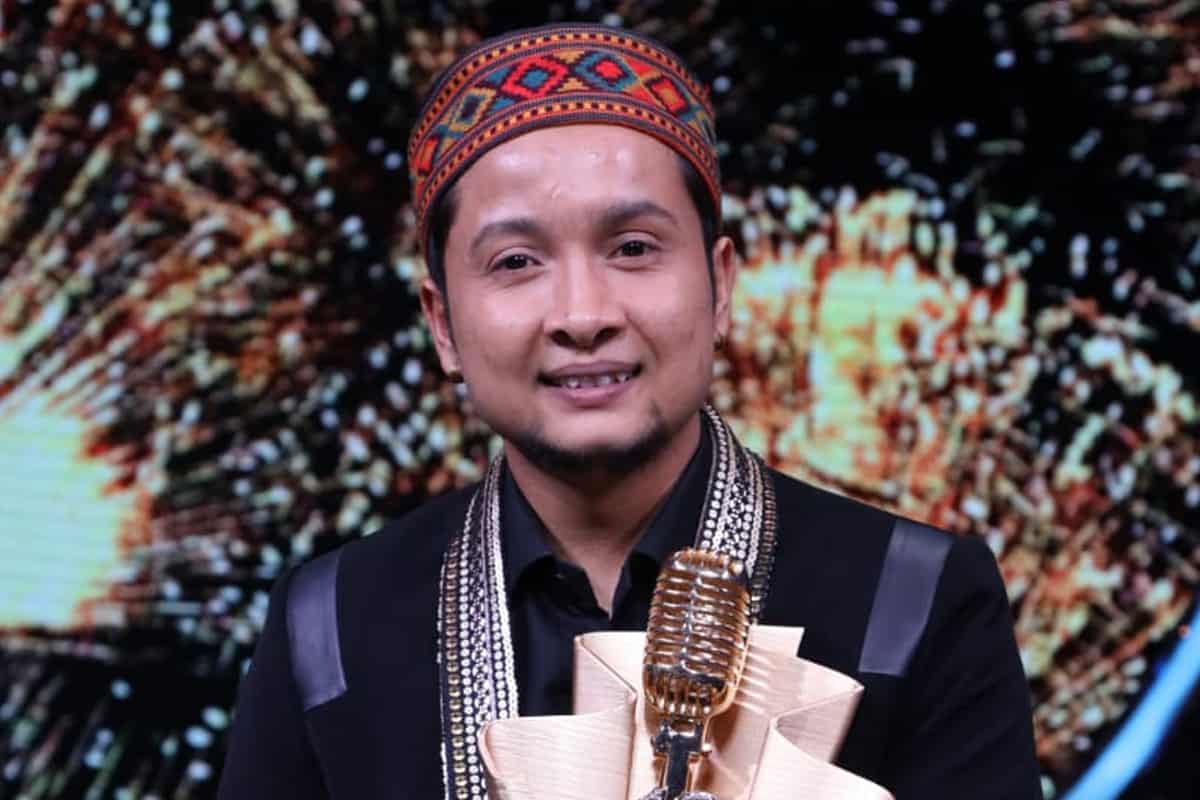 Apart from the Indian Idol trophy, the winner is going to get a huge amount as the winning amount. According to the reports, this time the winner will get an amount of 25 lakhs. Apart from the trophy and 25 lakhs, according to reports, the winner will also get a contract with a music company. Apart from this, according to reports, the finalists will get a chance to perform in a concert at a stadium in London.