Jaipur Watch Company: Coining Bespoke Luxury Timepieces
Gaurav Mehta, Founder, Jaipur Watch Company talks to us about his passion for coin and watches and how he created a Made in India Bespoke brand of luxury watches.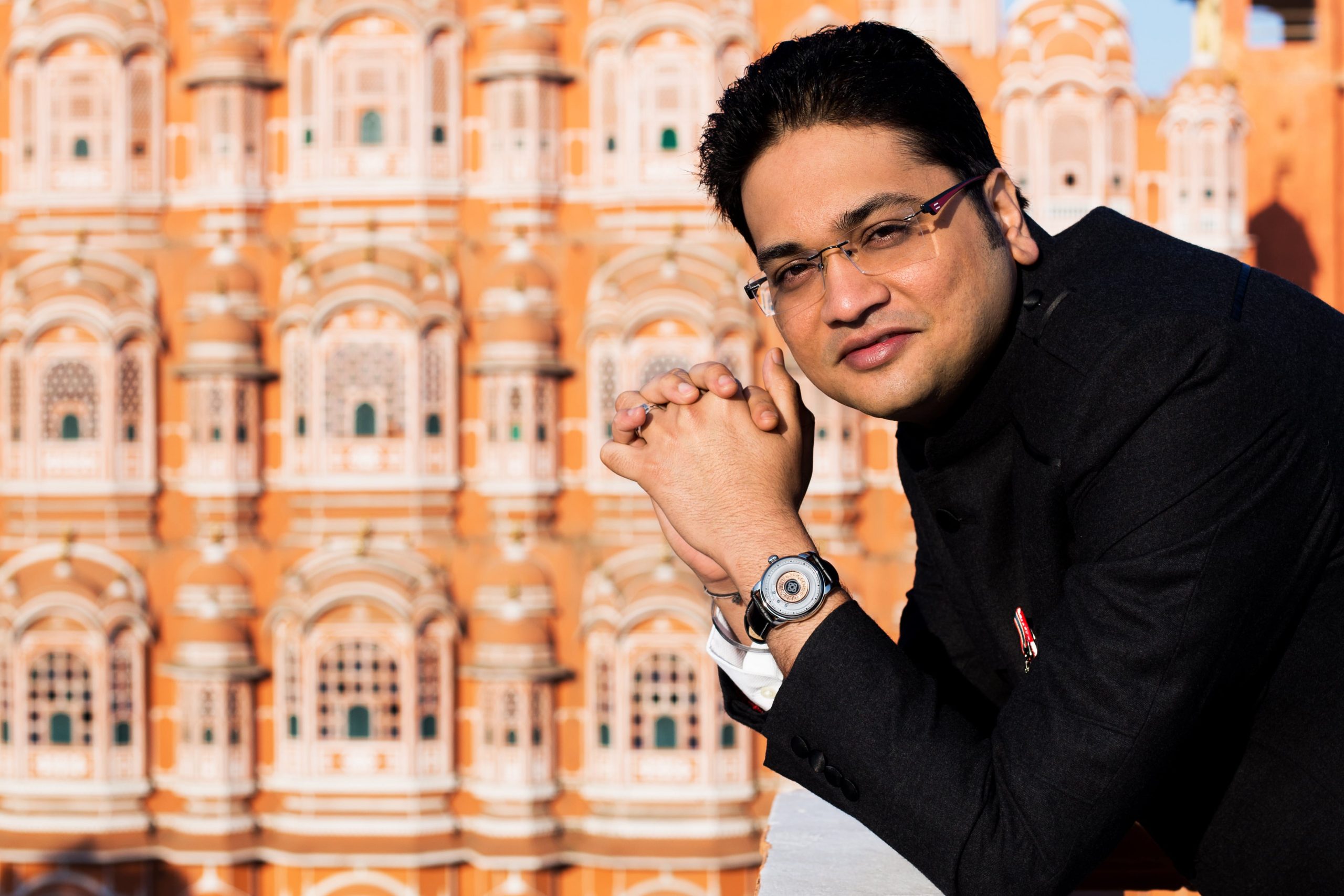 When did you launch Jaipur Watch Company and how has the journey been so far?
Well, we launched the company in 2013 and the last 9 years has been an enlightening journey of experimentation and innovation. See, India has had a history of watchmaking with HMT, Titan, etc. But we are the first watch brand in the microbrand fine/bespoke watch space. Founded on the principles of history, heritage and India's luxury traditions, Jaipur Watch Company combines craftsmanship and antiquity with an impeccable watchmaking process.
This pandemic has further taught us some valuable lessons. For starters, always stay on the pulse of your consumers, never know when the economic climate, consumer buying behavior and preferences change. No matter where you consumer thought-process/preference is, you have to stay prepared and stay ahead. As Harry Gordon Selfridge quotes, "the customer is always right"
 

Who all are your target customers as most of your watches are all collector's items.
Our target customer is anyone who is looking for a unique timepiece, which carries a bit of Indian aesthetics in its design and craftsmanship. Our watches are available at price points – our prêt watches begin at Rs 16,000 and go up to Rs 55,000, and are perfect for both personal use or gifting. This means we have a wide market we can tap. The idea is to reach across different price segments and people a truly unique watch. Unique and beautiful timepieces don't have to always be priced at staggering rates. Our bespoke watches, which sell for anywhere between Rs 2.5 lakh to Rs 24 lakh and are studded with baguettes and sapphires, are ordered by watch connoisseurs, watch collectors and anyone with a taste for fine living.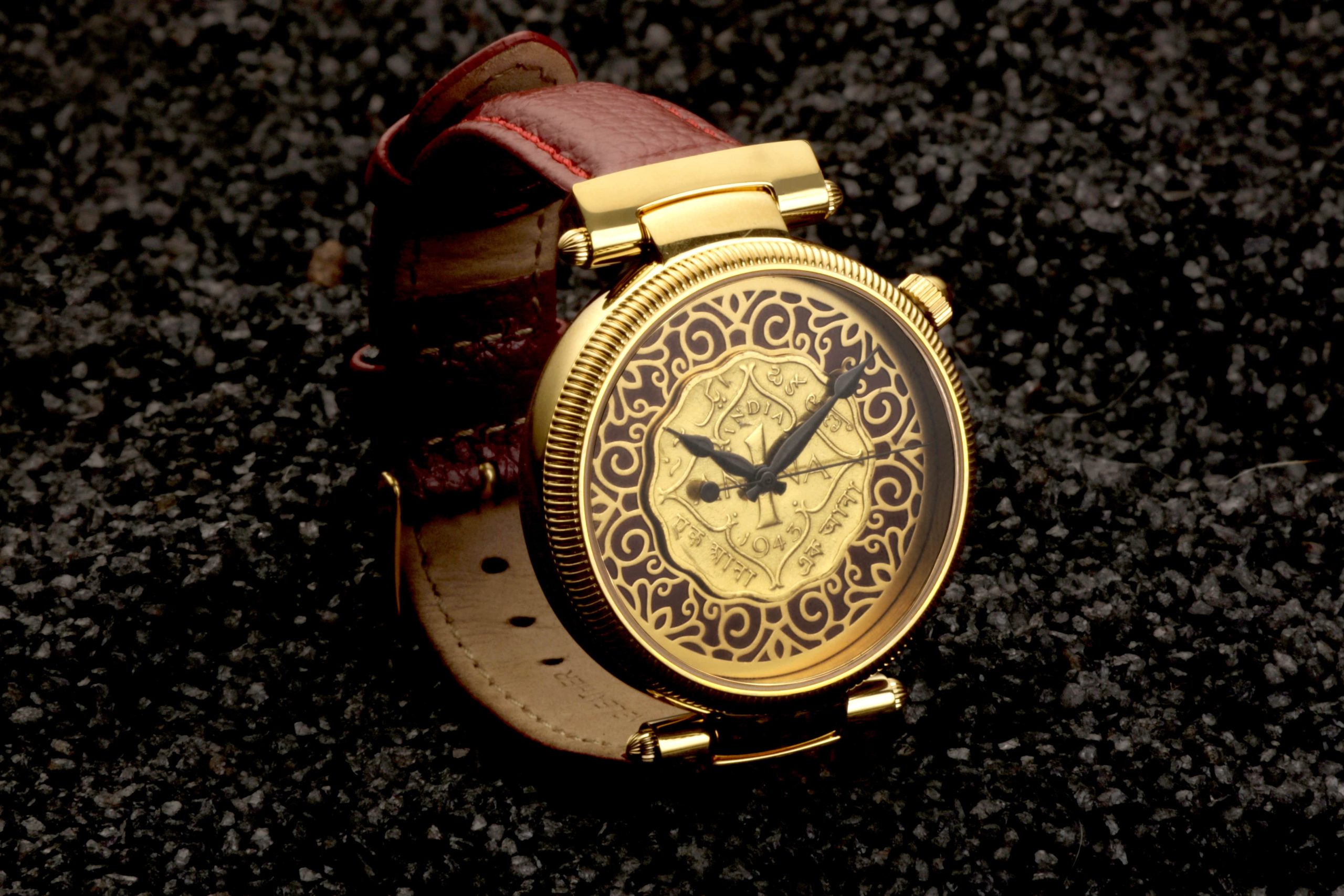 Tell us about the quirks of a bespoke watch collector? What kind of requests do you get?
They are endless! Everybody has a different personality, and they want what they wear to embody this.  
We have had some really interesting requests over the years. There was a client who wanted to personify her love for flowers and glitter. She told us that she wanted a watch that looked like a flower, where the petal patterns looked like they were in motion when she wore the watch. So, we created a 18 Ct. gold watch with a reverse diamond setting or snow setting on the dial. Further, we lined the dial with petals embellished with diamond baguettes and specially crafted curved hour and minute hands to epitomize the design. What makes this design unique is that the petals move with every movement of the wrist.
Another unique design is a watch we made for a client who wanted to showcase his patriotism for his home country. We call it the 'Liberty Watch'. Designed with the Silver American Eagle/lady liberty bullion coin (1oz pure silver), this watch is a one-off. We sliced the coin in half and used the side with the Eagle on the dial with a little circular cutout on top to look like a little window. This little window opens up to show you a second exquisitely textured white gold dial, which actually hosts the timepiece and shows you the mechanism inside. The back of the window is embossed with the second part of the coin, the beautiful lady liberty.  This unique creation is rounded off with hand-made leather straps!
These are two unique requests that I remember off the top of my mind. There have been many more… making our journey interesting!
Are all your watches "bespoke"?
No. We make bespoke watches on request. But we also have a prét collection and we also make special edition watches. We currently retail our prét collection via Tata CliQ Luxury as well as our own website https://jaipur.watch/ Otherwise, we retail our watches via luxury hotels, a few high-end malls and curated events. We are available in stores at the Oberoi Group of Hotels and also at Taj Palace Khazana.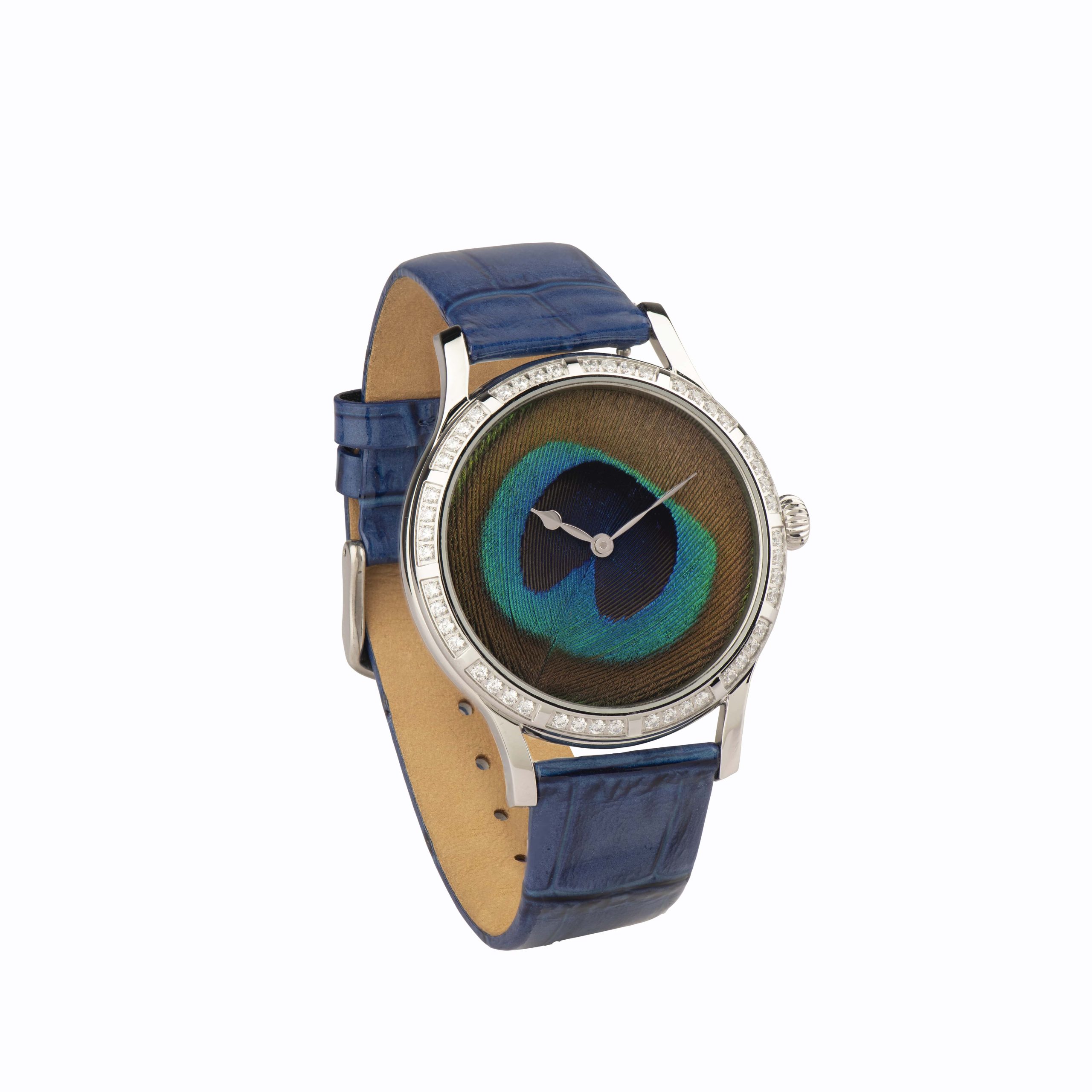 I have highlighted here designs from our prét collection:
Peacock Watch:

We've launched 2 versions of this one in January 2015 and another in February 2019. A real peacock feature is embedded in the dial in different patterns for both versions. For version 1, we made only 3 designs in 50 units and all are currently sold out. Similarly, version 2, we made 50 units each in 4 different designs and they are available on our website.

Stamp Collection:

In the limited-edition stamp watch, I have used three paisa denominations postal stamps from the King George VI era (1937-1940), which I bought at an exhibition of antique coins and stamps in Mumbai. As I mentioned, the King George VI era happens to be my subject of interest in coins.

Shibori (Shiva Watch):

The Hindu Mythology places Shiva as one of the most important gods. This watch is an ode to this god. The watch has a blue 3D dial with Lord Shiva embossed. This stainless steel 46 mm watch comes with blue straps and the watch ticks on a Japanese Miyota Automatic movement. The choice of color is inspired by the aesthetics of the deity

Pichwai:

Watch Collection: A 400-year-old style of painting originating from a small rural town called Nathdwara, Rajasthan, India, Pichwai or Pichvai is intricate and visually mesmerizing. These paintings mostly capture/depict tales from Lord Krishna's life (cows, lotuses, Radha (Lord Krishna's dearest consort), Gopis (his other consorts). In this art form, only time, patience and care will get you the desired result. For JWC, creating a unique Pichwai dial take a minimum of one week or more. We need to capture the tiniest detail with great precision. We are trying to revive this dying art form and give it the much-needed recognition. Created on a stainless-steel dial, this 46mm beauty comes with straps of different colors and runs on Japanese Miyota Automatic movement.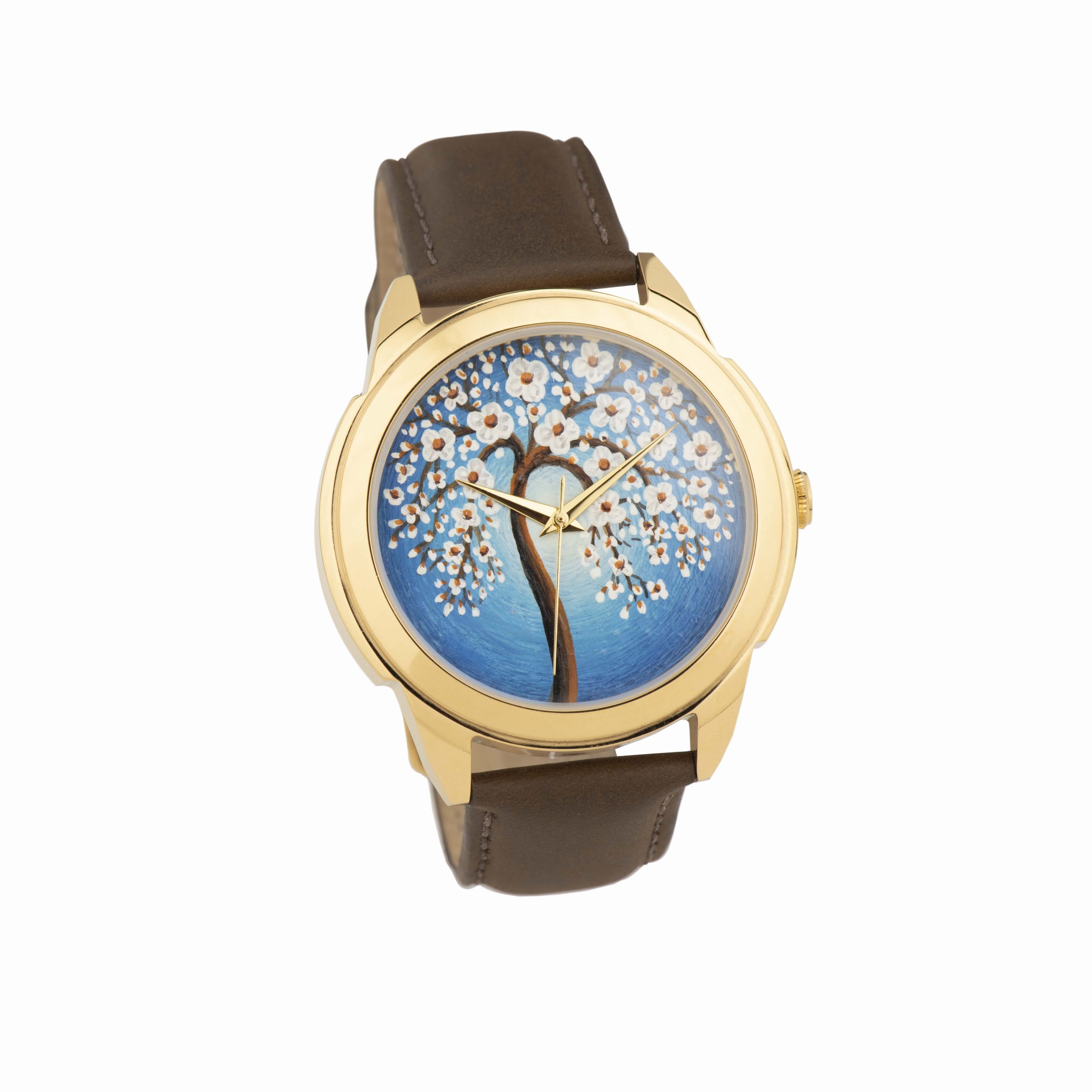 Tell us about your most popular watches in the men and women segment?
Well, I would say, we have quite a few of those—our hand engraved dials (an eclectic combination of beautiful, highly polished bright cuts and textured backgrounds, creating a singular depth), custom embossed watches (Customised to your liking, we manufactures coins embossed with an image of your choice to create an exclusive experience), the Imperial Watch (An antique coin placed inside a specially created color dial with raised metal indices, we have found a lot of our customers find this concept absolutely fascinating) and kings wear wristwatch (This timepiece is as majestic as it's name! It has been created with a rare 'One Pice Coin' at the center of the dial, the lowest denomination of the British India Era.)
Which has been your most expensive watch so far?
The "Sparkling Flower Watch" is by far the most expensive watch we have created. So, our client indicated her love for flowers and all things bling. She also indicated that she wanted the petal patterns to look like they are in motion on her wrist. 
So, we created an 18 Ct. gold watch with a reverse diamond setting or snow setting on the dial and specially crafted curved hour and minute hands to further epitomize the design. To further bring out the "bling" factor, we lined the dial with petals embellished with diamond baguettes. What makes this design unique is that the petals move with every movement of the wrist. With a Ronda High Hand movement, the watch is 34 mm in size, 6.5 mm in thickness covered in Sapphire crystal. The back cover is a Hidden Type Gold, O Ring, screw Fit. The watch was sold at INR 25 lakhs.