Jennifer Lopez & Ben Affleck Are Headed Off To Paris For Honeymoon After Their Las Vegas Wedding!
Jennifer Lopez and Ben Affleck were spotted in Paris while enjoying a romantic dinner together. After their wedding, Jennifer Lopez and Ben Affleck travel to Paris.
Jennifer Lopez and Ben Affleck recently married in Las Vegas, surprising their fans. Following their wedding, Lopez announced the happy news in her newsletter, along with photos of the couple. According to reports, Jennifer and Ben went on their honeymoon recently, and the couple flew to Paris for the same.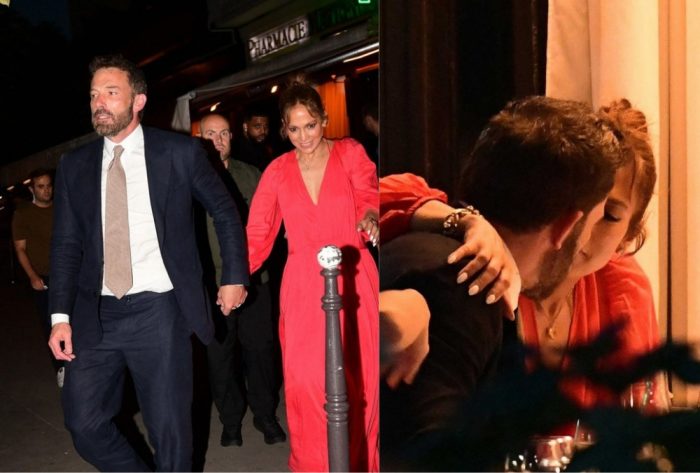 According to People, Lopez and Affleck requested a table on the outside terrace at Le Matignon Restaurant near the Champs-Élysées for their dinner. An eyewitness described the couple having a good time in Paris, saying, "They simply showed up. He dressed like an average American, except he was wearing a jacket and tie in this heat." The couple reportedly stayed for two hours before driving away at night.
Jennifer was photographed wearing a red V-neck dress, while her new husband was dressed in a suit and tie for the occasion. Lopez announced her marriage to Affleck in the newsletter, writing, "We did it. Love is beautiful. Love is kind. And it turns out love is patient. Twenty years of endurance. That's exactly what we wanted. We flew to Vegas last night and stood in line for a licence with four other couples, all making the same trip to the wedding capital of the world".
Jennifer and Ben had previously dated and were engaged before cancelling their wedding in 2003 and ending their relationship a year later. Jennifer and Ben have five children – she has 14-year-old twins Emme and Max with ex-husband Marc Anthony, and Ben has Violet, 16, Seraphina, 13, and Samuel, 10 with ex-wife Jennifer Garner. According to reports, some, if not all, of their children attended their wedding. Violet, Ben's daughter, was seen in a few pictures from Jennifer and Ben's honeymoon in Paris.