'Jungle Jake Tarzan ban Gaya': Fans Making Memes Of Ranveer Singh For Naked Photoshoot!
Ranveer Singh is one of the famous actors in the Bollywood industry and has millions of followers on social media. At present, He has created a web sensation on social media and Internet as he went fully nude for a photoshoot.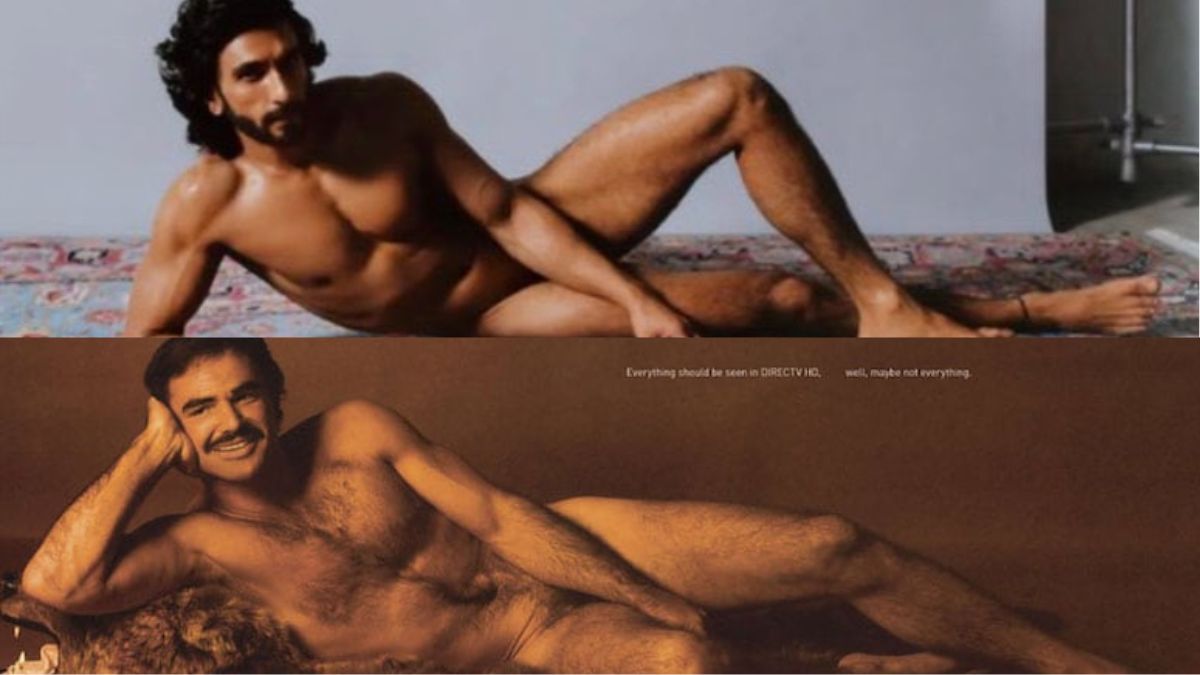 We all know he's hosting a media event for the launch of the Liger trailer, but here's a nude photo from a paper magazine. Ranveer Singh posed completely naked for the interview. It's like a tribute to American actor Burt Reynolds as Ranveer is his big fan and he also once did the same photoshoot.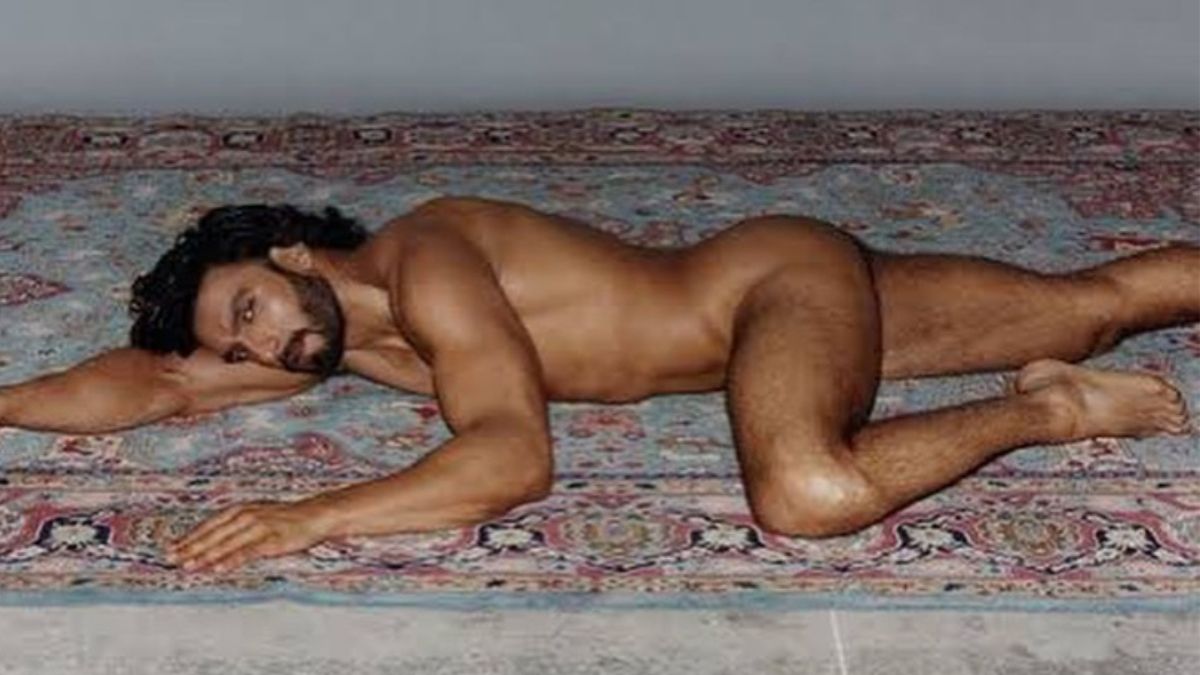 In the other photo, you can see Ranveer Singh stretching over the mat while wearing black underwear. The actor says it's not a big deal for him to be physically naked. Ranveer Singh said he exposed his soul for some of his performances on celluloid. He said, "I can be naked in front of 1000 people, I don't give a shit,it's just you feeling uncomfortable.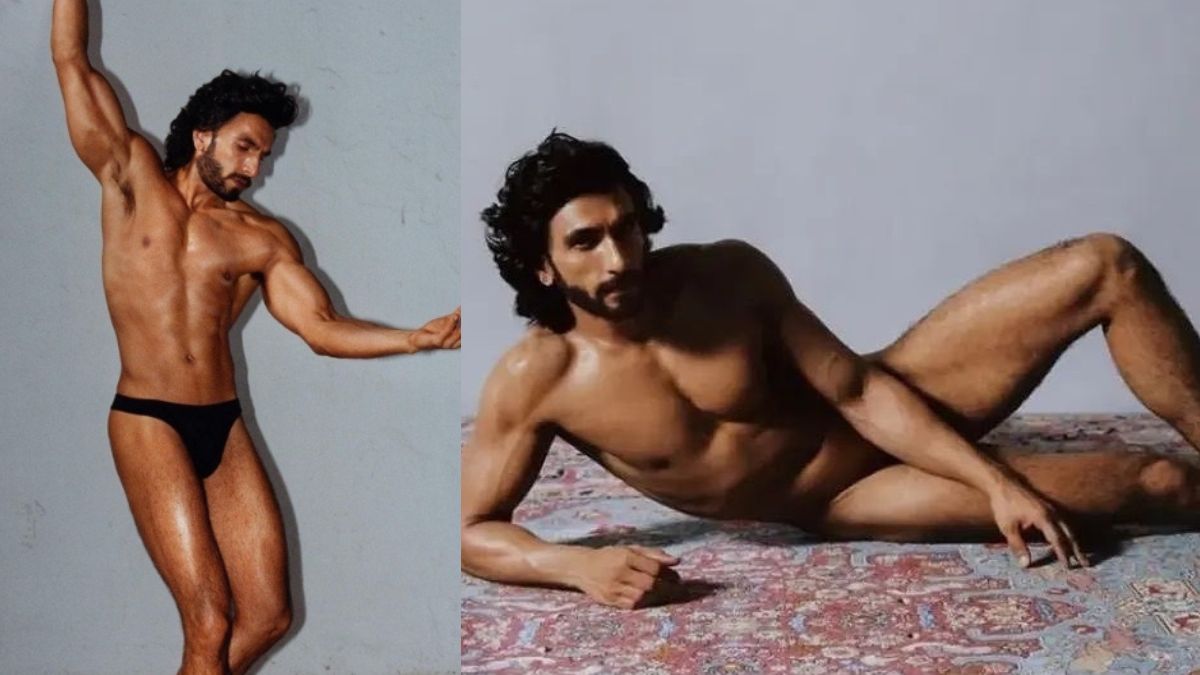 Now, fans remember how the deadly look of Khilji came out of Padmavat 2017 at 2am. The picture that time seems to have leaked. But this time, the magazine shared the image with the official handle. Internet users are shocked. Some jokingly say that Ranveer Singh decided to take off his clothes altogether after being trolled for his outfit choices. Others wondered if it was Bear Grylls' influence on him. Check out the weirdest reactions on social media …
कुछ तो कमी होगी जीवन में वरना ऐसे फोटो थोड़ी ना खिंचवाते हैं लोग?#RanveerSingh

— Prapti (@i_m_prapti) July 21, 2022
Bhai Bura Maan gya !
Aur bolo kapdo ke baare mei !

(Ranveer Singh has gone fully naked for his latest Paper magazine shoot.)#RanveerSingh #PaperMagazine pic.twitter.com/S7RzcqBeTQ

— Yash Shashi Agarwal (@meagarwalyash) July 21, 2022
Abey 😭😭😭😭 jungle jaake Tarzan ban gaya kya??? #BearGrylls Tune kya kar diya #RanveerSingh https://t.co/81fj8NsWzs pic.twitter.com/rE4GjjSmJa

— MannyBoy (@MannyyBoy) July 21, 2022
Well, Ranveer was recently busy shooting Rocky aur Rani Ki Prem Kahaani a month ago. This is his second movie with Alia Bhatt after Gully Boy. Ranveer Singh will be seen in the cirkus in December.