Dhakad girl of Bollywood, Kangana Ranaut is a self made women. She has earned a name for herself in the film industry without any godfather in the entertainment industry. Her acting talent is clearly visible in every film she works in. Now recently, Kangana's film 'Tejas' has been released in the theatres and the film is getting mixed response from the audience. However, the movie is not working really well at the box office, which is not a good thing for Kangana.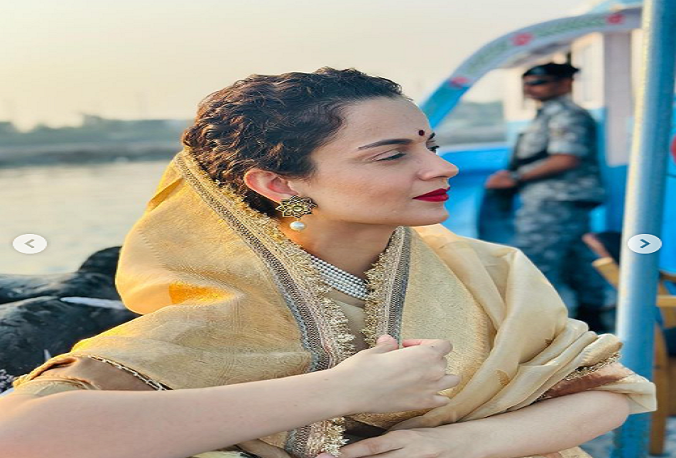 Kangana Ranaut
The actress is often seen commenting on various national and international events and is well known for her outspoken behavior. And now once again Kangana has become a topic of discussion in the town among the audience. Actually, Kangana gave a big statement about her entry in politics. From actress's comments it is expected that she can contest in the upcoming Lok Sabha elections.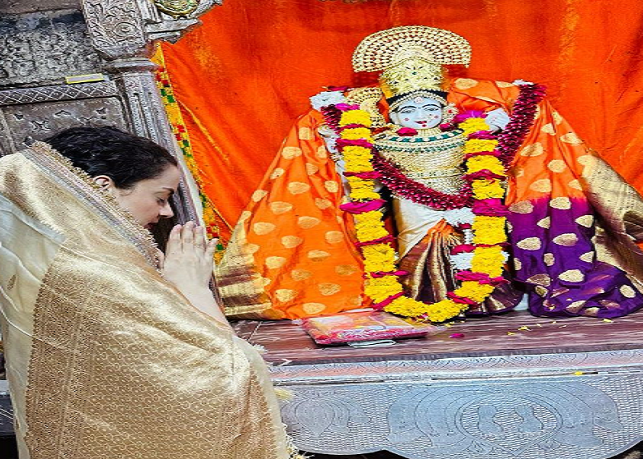 Kangana Ranaut
Let us tell you, till now she has been denying her entry in politics. But this time she has given a positive reaction regarding the same. After the release of her movie Tejas, Kangana reached Jagat Mandir of Dwarka, the famous travel destination of Gujarat. There she paid obeisance at the Dwarkadhish temple. The actress also visited Nageshwar Mahadev temple and took blessings from the Mahadev. After this, while talking to the media, the actress hinted at contesting the Lok Sabha elections in near future if Lord Krishna is pleased with her.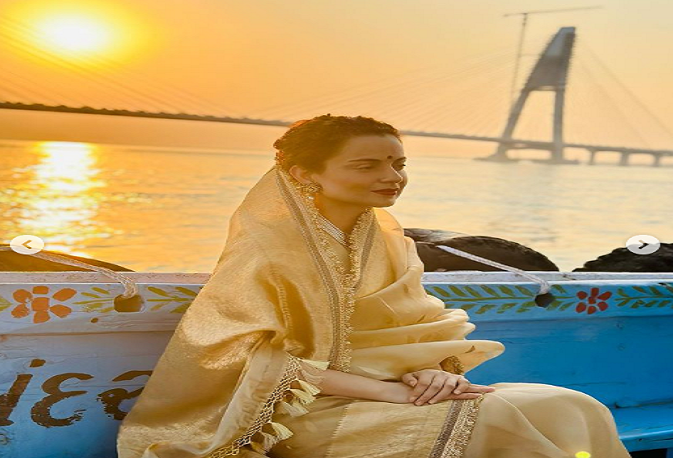 Kangana Ranaut
Kangana has shared photos on her Instagram handle while visiting Dwarkadhish temple. Let us tell you dressed in silk saree, Kangana looked really beautiful. She told media how she was restless for many days, but after having darshan of God, her mind has found peace.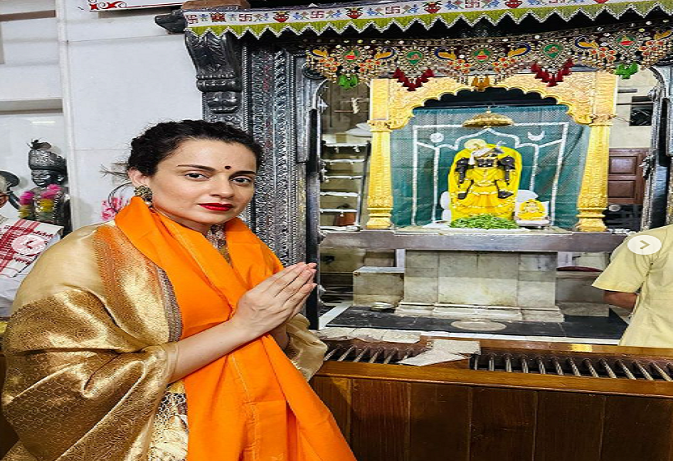 Kangana Ranaut
Kangana wrote while sharing the picture, "My heart was very disturbed for some days, I felt like visiting Dwarkadhish. As soon as I came to Dwarka, this divine city of Shri Krishna, it felt as if all my worries had fallen apart and fallen at my feet. My mind became stable and I felt infinite joy. O Lord of Dwarka, keep your blessings like this. Hare Krishna."