Kangana Ranaut Said She May Enter Politics In Future- Deets Inside
Bollywood actress Kangana Ranaut is currently in a lot of discussion about her film 'Thalaivii'. 'Thalaivii' is releasing today in all the theaters of the country. In this film, Kangana played the role of former Tamil Nadu Chief Minister J Jayalalithaa. Fans are quite excited about Kangana's film and are eagerly waiting to see her as Jayalalithaa. While doing politics on screen, now the actress has made a big announcement about real-life politics.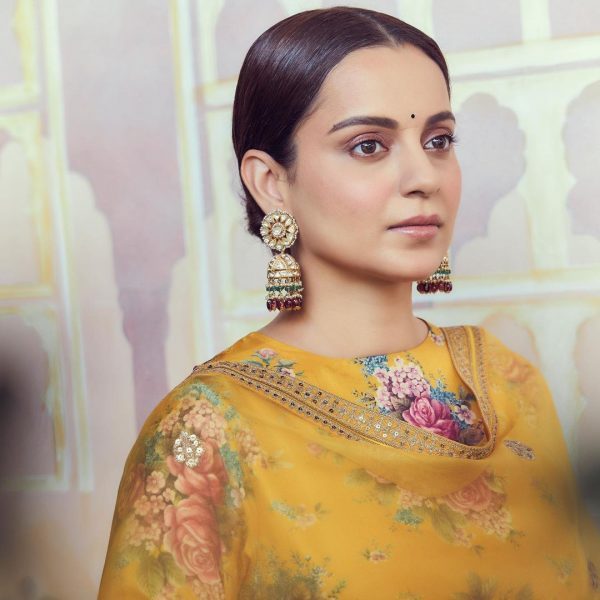 There were speculations about Kangana joining politics for a long time, in such a situation, now Kangana herself has made it clear that she can join politics, but for the time being she is happy in the acting world. According to the news published on news agency IANS, when Kangana was asked during Thalaivii's press conference recently, 'Is this film anyway for her to enter politics? To this, the actress replied, 'The film will not release in Hindi in many multiplexes, multiplexes have always tried to harass the producers. As a nationalist, I like to talk about the country. It does not mean that I am a politician, but I talk because I am a citizen of the country. Now coming to politics, I am enjoying this journey as an actress. But if tomorrow people like me and support me, then I would definitely like to join politics.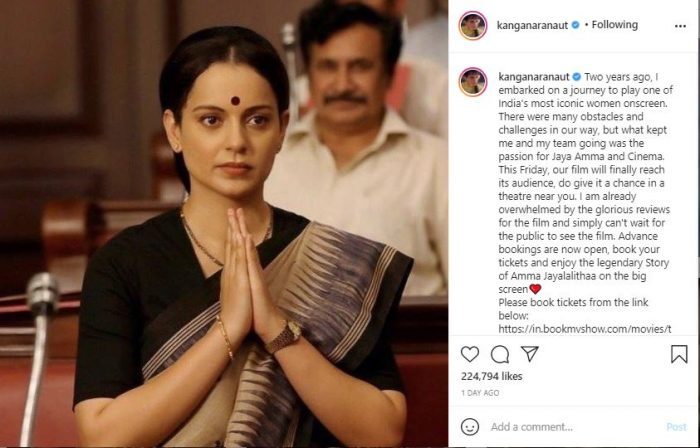 Kangana Ranaut posted on Instagram a day before the release of Thalaivii, in which she wrote, "Two years ago, I embarked on the journey of playing one of India's most iconic women on screen. There were many obstacles and challenges in our way, but I and my team carried forward Jaya Amma and my passion for cinema. This Friday, our film will finally reach its audience, must watch it in your nearest theater. I am very happy with the way my film reviews are coming. Booking is now open, book your tickets and enjoy the great story of Amma Jayalalithaa on the big screen.