Kangana Ranaut Slams Bollywood For Its Silence On 'Thalaivii'
After the theaters, Kangana Ranaut's film Thalaivii (Hindi) was released on Netflix on Friday and the film is being well received on the OTT platform and has occupied the first position in the list of most-watched films in India. The film is getting the love of the audience. But except for some people, Bollywood celebrities are not speaking anything about Thalaivii and for this, Kangana targeted the Bollywood mafia and said that we should put aside our political differences to respect art.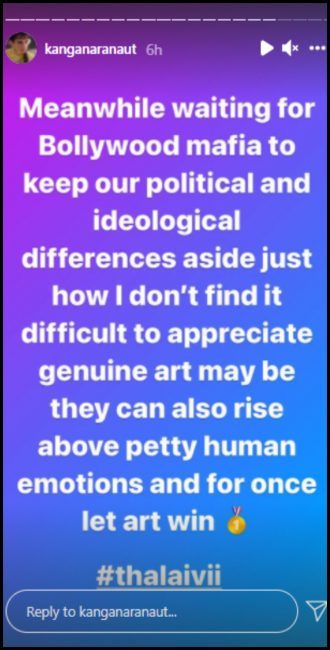 Showing her displeasure through Instagram story, Kangana wrote – In the meantime, I am waiting for that Bollywood mafia, regardless of our ideological and political differences, just as it is easy for me to appreciate true art, that too cheap politics and emotion. Let the art triumph by rising above all else. The director of ThalaivIi is Vijay. The film ThalaivIi is based on the life of the six-time Chief Minister of Tamil Nadu J Jayalalithaa and depicts Jayalalithaa's journey from an actress to the CM of the state. Arvind Swamy was the legend artist of Tamil cinema and the first actor to become the Chief Minister. Played the role of MGR.
'Tandav' Actress Sarah Jane Dias Sets Internet On Fire With Her Sizzling Hot Bikini Photos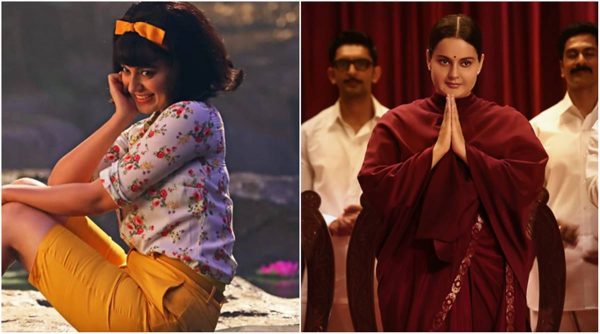 Kangana has come before a Bollywood group accusing her of bias. Let us tell you that Thalaivii was released in theaters on 10 September. However, the film did not do well at the box office. For your information, let us tell you that Bollywood movies are released on the OTT platform after a month but Thalaivii was released on Netflix only after 15 days. Thalaivii has also been released in Tamil, Telugu, Malayalam, and Kannada along with Hindi. Thalaivi in South Indian languages is being streamed on Amazon Prime on October 10. Only the Hindi version has been released on Netflix. Talking about Kangana's upcoming films, she will be seen in the film Dhaakad and apart from this, she is going to be seen in a film on Indira Gandhi and apart from this she will also be seen in Tejas film.