Kangana's Prisoner ' Shivam Sharma' Reveals The Dark Secret Of His Life, Babita Phogat Was Shocked- Checkout!
Kangana's OTT reality show is on fire, the contestants make the concept controversial day by day. In the last episode of Lock Upp, Shivam Sharma, Payal Rohatgi, and Karanvir Bohra were on the charge sheet. Shivam pressed the button before the rest two contestants and save himself from the elimination. But that is not easy as sounds, in the return, Shivam must share a dark secret of his life.
On revealing the dark secret of his life, reality shows Star 'Shivam' said; "There was a divorced lady 'a bhabhi,' who lived near my house, she was my mumma's friend. It isn't dirty because she was a divorcee and I wanted to help with her sexual life. I cook great white sauce pasta, so I would take that to her house and would have a good time. It's very old news now because this happened when I was in college around 8-9 years ago."
Kangana asked him to say the same words he had written at the time of the contract. Shivam said the words loudly, "There was a bhabhi opposite my old house, she got divorced and was my mother's friend. Mai unke ghar pasta cook karke le jata tha and bed h*t karke wapas aata tha." Further, he said,  "This is called 'Pyaar do Pyaar lo' because life is full of sadness and we should spread happiness.' On this, Kangana questioned that is this the same kind of love he feels for Sara Khan? Shivam denied and said, "No ma'am, back then I was a 'chhota bachha' now I have grown up and I will do bigger 'shararatein'."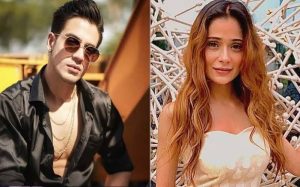 Kangana asked Sara Khan to share her opinion. she said that it was mutual and we are nobody to judge. Kangana was not shocked at all by Shivam's confession because Shivam has always been a "bonafide lukka" for her. Babita Phogat is shocked by Shivam's confession and shares her views on the same.