Kapil Sharma's life took an unexpected turn post his infamous mid-air fight with Sunil Grover – where he not only hurled abuses at Sunil in high spirits but allegedly physically abused him too. As the nuances of the fight reached the public, it proved to be too hefty for Kapil and his profession. He faced an immediate loss of so many things altogether – the support of his show's team, a large chunk of his fans, TRP and lastly, his show!
Now that his show, The Kapil Sharma Show is going off-air owing to the constant dip in the TRPs, Kapil Sharma has finally removed the pretentious mask and has honestly opened up and made some …. confessions about everything that went wrong in recent past.
In an interview to a leading entertainment portal, he said, " Main thoda phisal gaya tha. Ab sambhal gaya hoon (I had slipped but now I've regained composure). Health issues hain. I've checked into an Ayurveda clinic for complete detoxification. They're saying I've to stay here for forty days. But I won't be able to stay that long. I've a film coming up in November.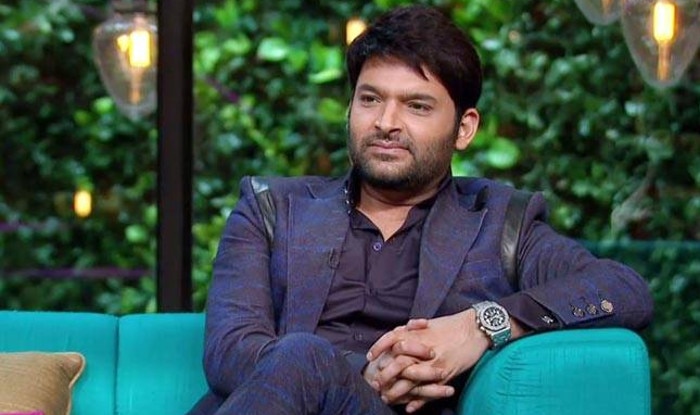 He also heartily opened about his fight with Sunil. " I admit there was a problem. And I've paid a heavy price for it. But what was reported was grossly exaggerated and almost entirely fabricated. It was said that I asked that food be served to me first on the flight and that I got angry and I threw a shoe at Sunil. All these stories of shoe-throwing and tantrums were started in a section of the digital media," he said.Further explaining how this incident affected him and his health, he said, " It (the incident) affected me deeply. I started drinking heavily. It was so unnecessary. And so painful to me. Sunil Grover, Chandan, Ali Asgar are all my friends. How could this happen?"
But what made him stay quiet for such a long time? To this, he feels that it was a mistake to not open up before as a section of media took an undue advantage of his silence and portrayed him as an 'arrogant brat'.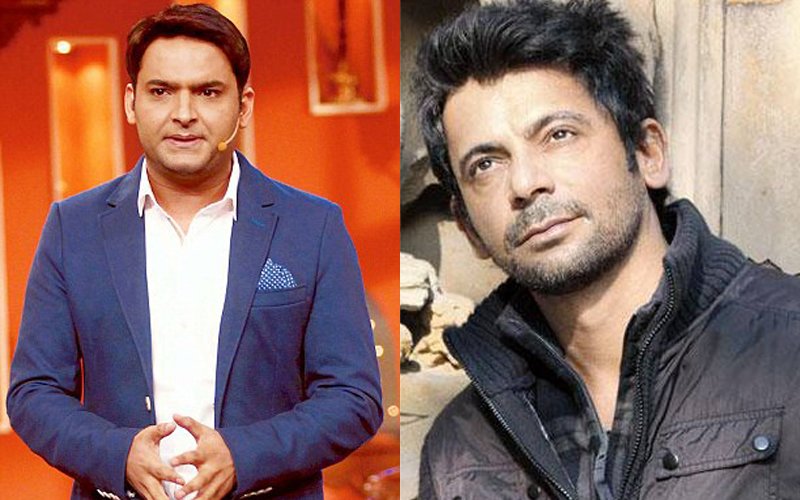 Recently, Kapil has often in news for cancelling shoot of his show with A-list Bollywood stars like Ajay Devgn, SRK, Anil Kapoor, etc, on the last moment. According to several media reports, Kapil kept several stars waiting for hours and some celebs even had to return from the show's set without shooting because of Kapil's ailing health. Keeping in mind that Kapil is coming up with self-produced film Firangi in November, it was being speculated that ailing health is just an excuse and his real focus is on the film or he is just satisfying his ego by constantly cancelling shoots.
When asked about the same, Kapil had something shocking to say. " Do you think I am so stupid as to turn away big stars like Shah Rukh Khan and Ajay Devgn? They all knew what my problem was. They all saw how I was suffering. They were all very caring. None of them minded. Only a section of the media made me sound like this arrogant monster that was using his health as an excuse to turn away stars just to satisfy my ego," he told to a leading entertainment portal. " Arjun Rampal had to go without recording. But he came back because he knew what I was going through. When Anil Kapoorji came and I was not up to shooting, I decided I will stay on the set and just sit there quietly. But when he saw my condition he refused to shoot and told me to take it easy," he added.
Presently, the comedian-actor is on his journey to detox. He has consulted an Ayurvedic clinic for complete detoxification and is now on his road to recovery. After working continuously for 10 years, without any break, he is now taking a much-required break his show The Kapil Sharma Show due to the health issue, however, he promises come back with 'full force'.
We wish you a happy and speedy recovery, Kapil! Eagerly waiting for your bigger come-back! :