According to the data provided by Broadcast Audience Research Council of India (BARC) for week 28, from July 8 to July 14, The Kapil Sharma Show has moved out of the list of top 5 programs. Let alone the top 5 positions, the show has dwindled down to number 14th in the list, expressing the sorry state of once-popular TV Show.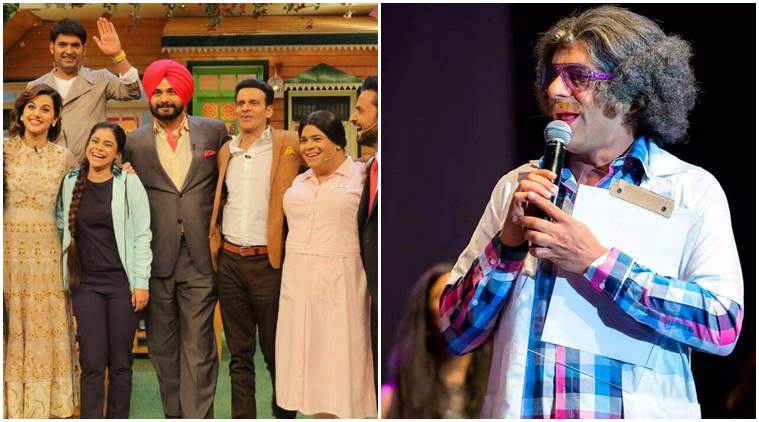 It was an era when Kapil Sharma had the best time of his life, his show was doing extra ordinarily good and he was also working as an actor in the Bollywood for various projects. Every single actor had the dream of being on his show and it was a really big thing at that time. The show was doing great in the popularity aspect and it all started crippling down after the controversial clash between Kapil Sharma and his former partner Sunil Grover AKA 'Dr. Mashoor Gulati'. The two had a fight on the flight from Melbourne to Mumbai in March this year. The argument started building up when heavily drunk Kapil saw other members having dinner without him; he expected them to be waiting for him. He started yelling upon the members of the show who were there in the plane with him. It all came to Sunil when he tried to calm Kapil down. He started shouting at Sunil and people who witnessed the scene said he repeatedly slapped Sunil and even hit on his head with the shoe.
The scene got so hyped that everyone was talking about Kapil's furious act and he lost respect that everyone had for him because of his great humor and talent. The show lost its audience after Sunil and Ali Asgar decided to quit the show. Audiences claim that the show lost its charm, since then. Kapil has always been known for his kindness towards animals but little did everyone know about his black side. Every one criticized Kapil on internet calling him an 'egoistic fame'.
Later that incident, Kapil Sharma revealed his long term relationship with girlfriend Ginni Chatrath. But, many believe it was done just to shift the attention of people from the incident.
Since then, the show is struggling to build up the fame again. Kapil tried calling other comedians to the show for better TRP but nothing seems to be working in the favor. Kapil is seen struggling on the set with his health. He has passed out on the sets of the show a number of times. On Wednesday (19th July), the star cast of 'Mubarakaan' left without shooting as Kapil Sharma fell unconscious on the set. He was taken to Kokilaben Hospital for treatment. His story is the perfect example of what fame and power does to a person. Sunil Grover in an interview asked Kapil to stop acting like a GOD.  However, talent is the superior thing. Everyone is expecting Kapil to be back with some new ideas and popularity.