Karan Deol shared a series of mushy pictures with his wife, Drisha Acharya, as well as a heartfelt note for her on the occasion of their third-month wedding anniversary, Continue reading!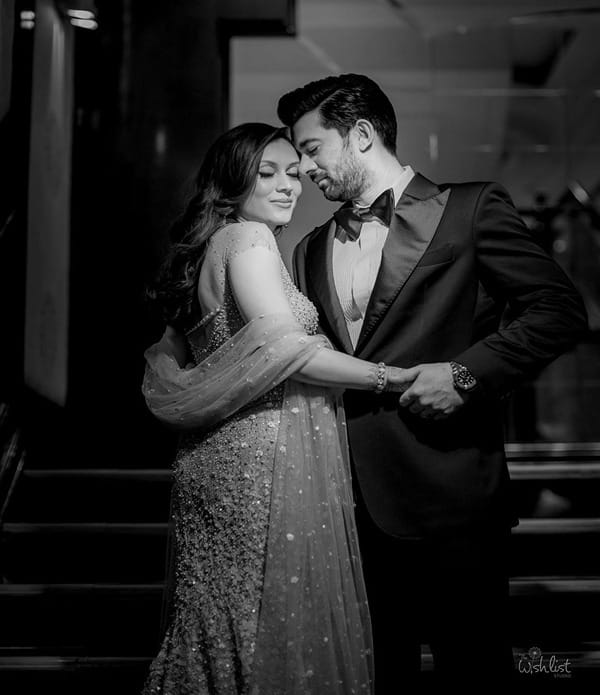 Sunny Deol's son, Karan Deol is enjoying his newly married life with his wife, Drisha Acharya. Every sighting of the couple causes a stir on the internet. Though Drisha avoids the spotlight, Karan frequently gives his fans a peek into their lives. And now, the actor has shared some mushy photos with his ladylove, which are undeniably surreal.
For the uninitiated, Karan and Drisha married on June 18, 2023, in front of their family members. Their wedding was nothing short of a fairytale, and glimpses of it have won the hearts of millions.
Karan Deol Posts Mushy Pics With His Wife, Drisha Acharya.
Karan Deol shared a couple of monochromatic mushy photos with his lady love, Drisha Acharya, on Monday. Karan Deol and his darling wifey, Drisha Acharya, will celebrate their three-month wedding anniversary on September 18, 2023. To make the day even more special, the actor posted two adorable photos to his Instagram account.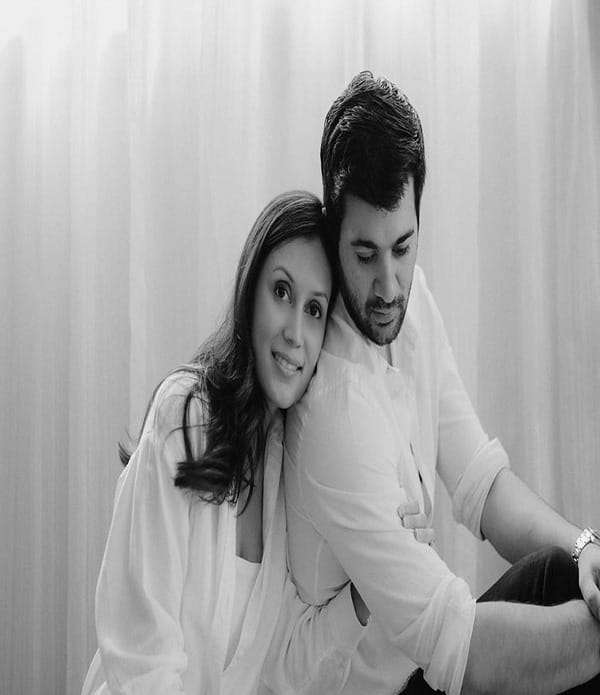 The couple wore matching outfits in the photos. Drisha looked stunning in a white-hued spaghetti top paired with an oversized sheer shirt, while Karan looked dapper in a white shirt and trousers.
To make it even more special, the 'Pal Pal Dil Ke Paas' actor dedicated the post to his adoring wife. The couple was captured in a candid moment in the first photo, and in another photo, the couple can be seen striking a mushy yet intense pose for the camera. Needless to say, the couple is adorable together. "My better half & my forever home (with a red heart emoji)" was the caption for the lovely post.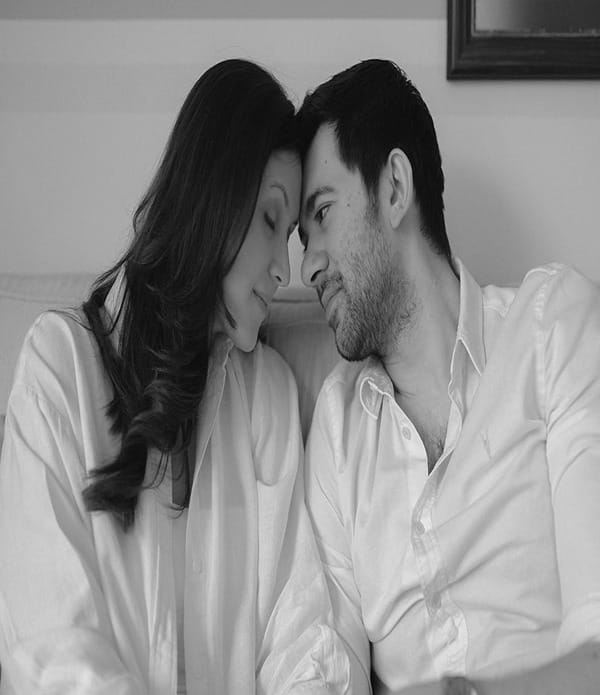 Soon after the post was shared, heartfelt comments began to pour in for the newlywed couple. Sunny and Bobby Deol, the Deol brothers, reacted with red-heart emojis, while other social media users expressed their support in the comments section.
Karan Deol and Drisha Acharya Romance
Sunny Deol's son, Karan Deol married his long-term girlfriend Drisha Acharya on June 18, 2023. A small number of close friends and family gathered for the wedding. Drisha chose a red lehenga with few accessories for her special day. Karan, on the other hand, wore an ivory Sherwani with a matching turban. While Drisha remains out of the spotlight, Karan frequently shares photos from their lives.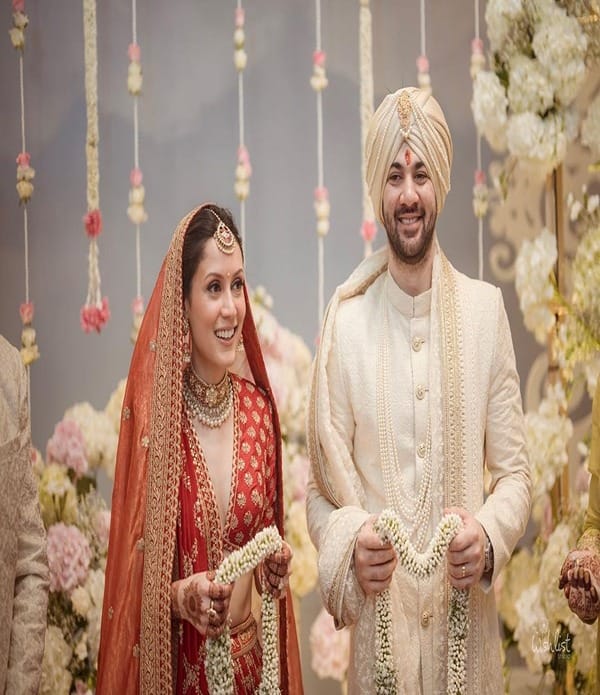 Karan Deol's Work Front
Karan Deol made his Bollywood debut in 2019 with 'Pal Pal Dil Ke Paas', co-starring debutante Sahher Bambba. Aakash Ahuja, Mannu Sandhu, Vijayant Kohli, and Nupur Nagpal were also in the film. Karan will next be seen in Apne 2 alongside Sunny, Bobby Deol, and Dharmendra.