Karan Johar Embarrasses Sara Ali Khan, Actress Says, 'I Can't Believe You Said This'; Check Out!
Filmmaker Karan Johar made actor Sara Ali Khan feel embarrassed after talking about her 'husband' during a media interaction on Monday. In a video shared by a paparazzo account on Instagram, Karan and Sara walked out of the Mumbai airport holding hands.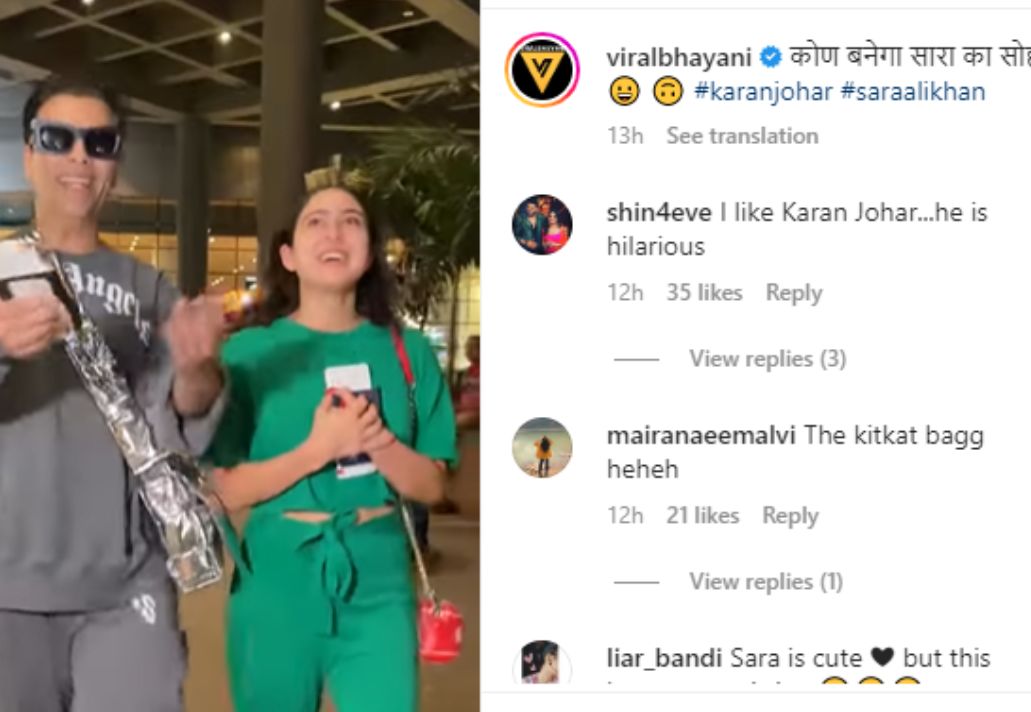 They were walking together. Karan told the paparazzi, "Sara ki shayari sunni chahiye aapko (You should listen to Sara's poetry)."  The media pressed her to say something. But Sarah shook her head. Karan again said, "Sara ki sara tumhari (Sara is all yours)."
Sara laughingly said, "In front of Karan Johar, Sara's shayari (poetry) is over." Karan replied, "Aur kaun banega Sara ka shauhar (Who will be Sara's husband)?" Sara felt embarrassed. She said, "I love it. I can't believe you said this." The video ended with the two hugging each other and saying goodbye.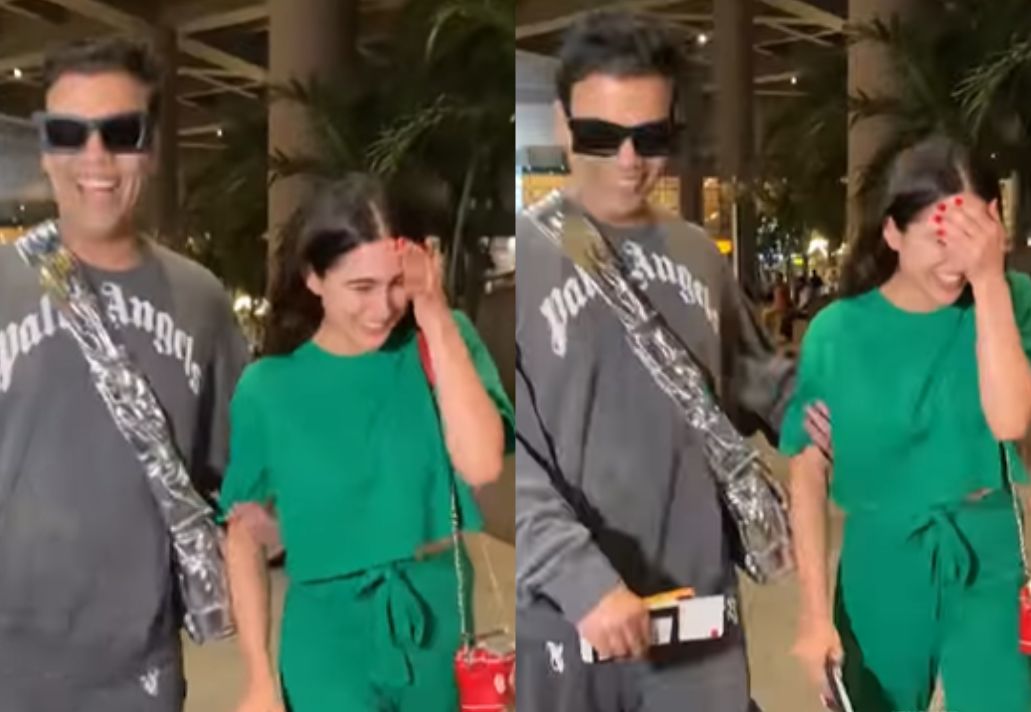 For his outing, Karan wore a gray outfit and carried a silver bag. Sara wore a green crop top and matching pants. She carried a red bag. Fans reacted to the video. They commented, ""I like Karan Johar… he is hilarious," "He (Karan) is full of love and happiness," "Sara is looking gorgeous," "So chaotic sara," "She is full of love amd hapiness" etc.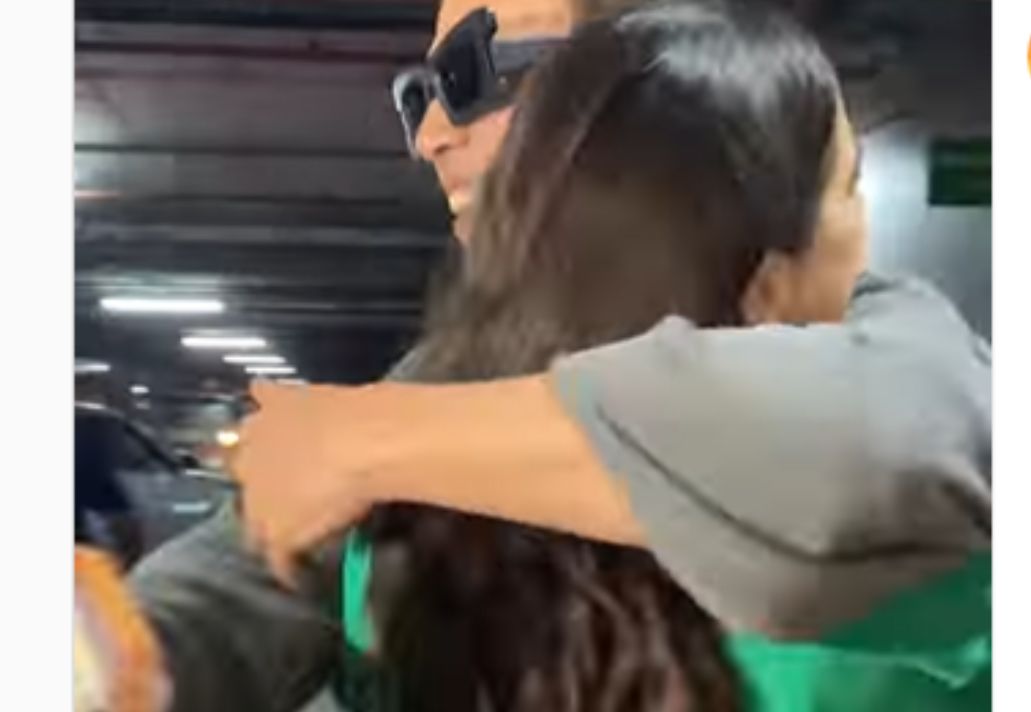 Sarah shares videos on Instagram treating fans to her poetry. Recently, she posted a video while waiting for her ride. She captioned it, "Namaste Darshaks (viewers). Gone with the wind. Seeing my difficulty I'm sure you grinned. I forgive you- it's not like you sinned. In fact in this humorous reaction we all twinned."