Karan Kundrra's Ex Girlfriend Anusha Dandekar Confesses Cheating On Her Ex, Says, "I Was Torn, Confused And Well, Figuring Myself Out"
VJ Anusha Dandekar has always been vocal about her thoughts and opinions. She recently conducted an "ask me anything" session on her Instagram wherein she put a number of questions with corresponding numbers and asked netizens to give her a number and she would answer the question related to the number. A netizen wrote "32", to which the VJ turned actress replied that she did cheat on her ex when she was in her 20's.
"I did in my early 20s, I was torn, confused, and well, figuring myself out. No excuses, just facts. Also, I immediately told the person and broke it off. We were best friends after that and are still friends today, " Anusha replied.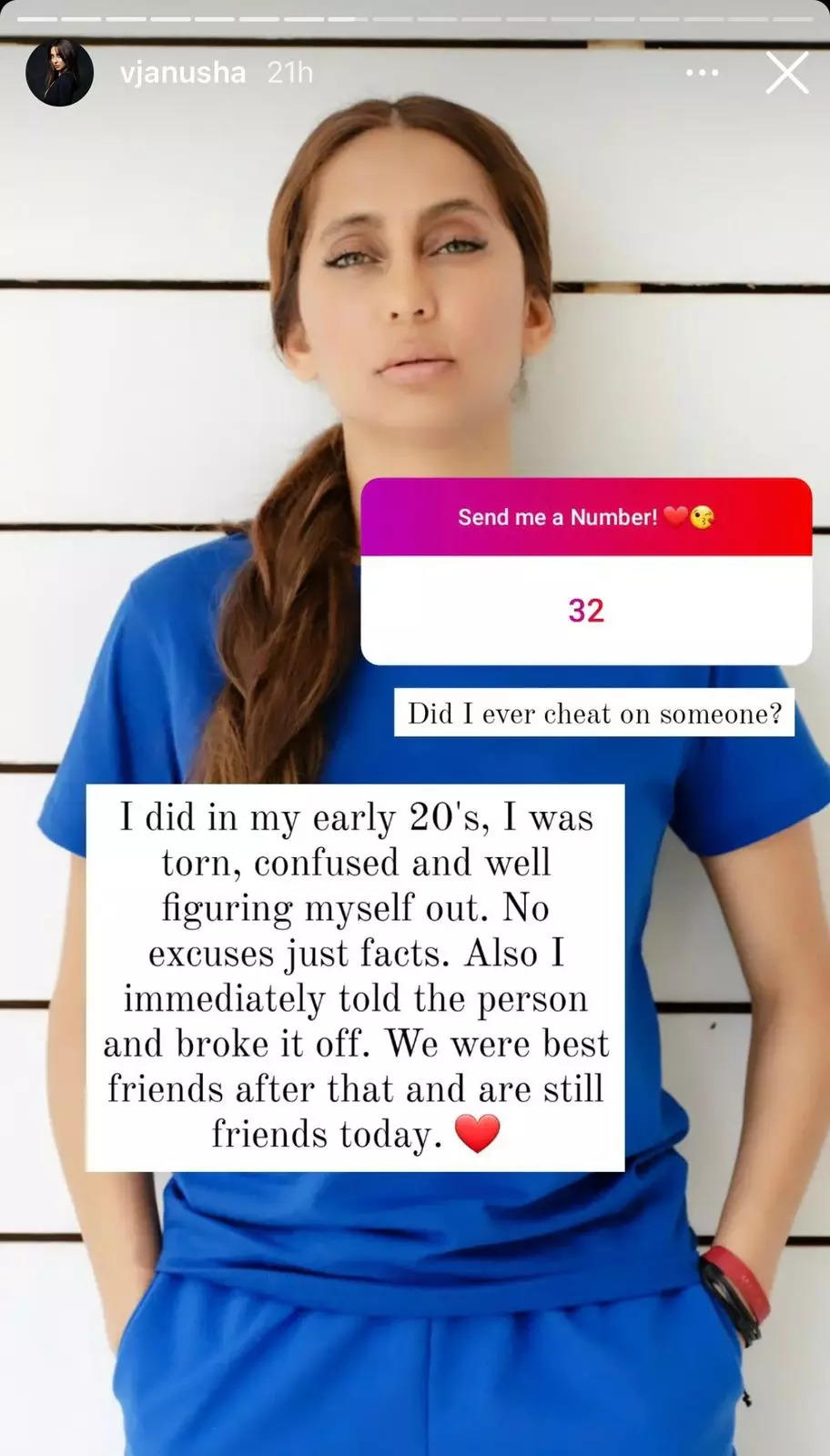 Besides this, a netizen even asked her about what turns her off. To this, she said, "The first and foremost a LIE, of any form. Manipulation. Being Fake. Bade hygiene. Being someone you are not. Gossip. Putting other people down to make yourself feel better. Saying one thing to someone and another to someone else. Negativity. Not being able to enjoy the little things. Having zero gratitude. Treating people with less, less."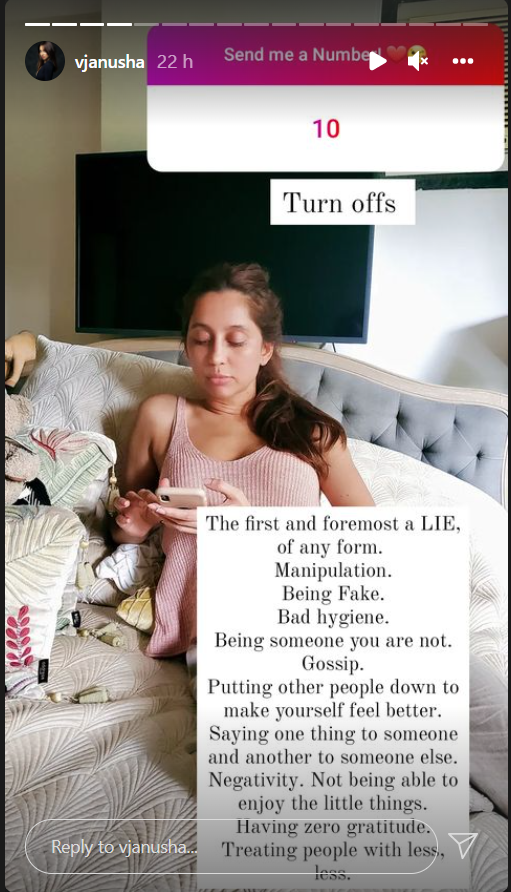 Anusha was earlier in a relationship with actor Karan Kundrra and the duo dated for 6 years before their relationship ended on a bitter note. The actress also accused Kundra of cheating on her.