Television world's one of the most adorable couple, Karan Mehra and Nisha rawal became proud parents of a baby boy a couple of weeks ago. If there exists any award for cutest baby birth announcement, Karan and Nisha are the undisputed winners. They announced the arrival of their baby boy with this photo of his feet.
Nisha also wrote these heartwarming words filled with emotions, "The littlest feet make the biggest footprints in our hearts, this is something that cannot be expressed in just words. We are ready for this new journey with our little blessing that has arrived in the form of a beautiful baby boy."
And now, mommy Nisha has uploaded the first full picture of her little bundle of joy, Kavish Mehra and adorable is the perfect word we have for him. The baby Kavish is peacefully sleeping in a basket like bed on the most comfortable mattress while donning a very slight smile on his face.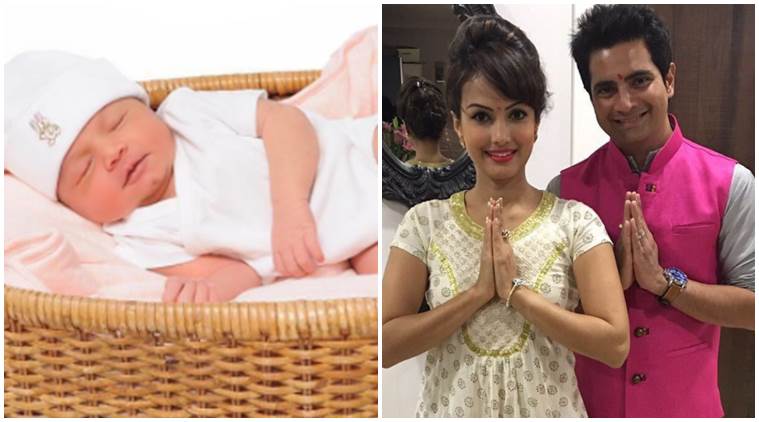 Her mother, high on emotions, couldn't stop expressing  her heart and wrote these melting words. "14th of June 2017, we were touched by an angel in the form of a baby boy. We now call him & introduce to you "KAVISH MEHRA". Our joy would be incomplete without sharing this blessed news with you. 3 fold love from the 3 of us." So cute, isn't it?
Don't blame us for being repetitive but if there exists yet another award for the most adorable baby picture, Kavish Mehra's this photograph will surely emerge as the unanimous winner. <3