Kareena Kapoor Khan Reveals About Varun Dhawan And Natasha Dalal's Engagement, Calls Her His Fiancee
Varun Dhawan has been linked with many actresses but he has always maintained that he is in a committed relationship with his girlfriend Natasha Dalal. The two are school sweethearts and they have been together even before Varun gained stardom. However, he is very silent every time anyone questions his plans for his future. The two have been snapped together on numerous occasions and have officially announced their relationship but have always dodged the marriage question.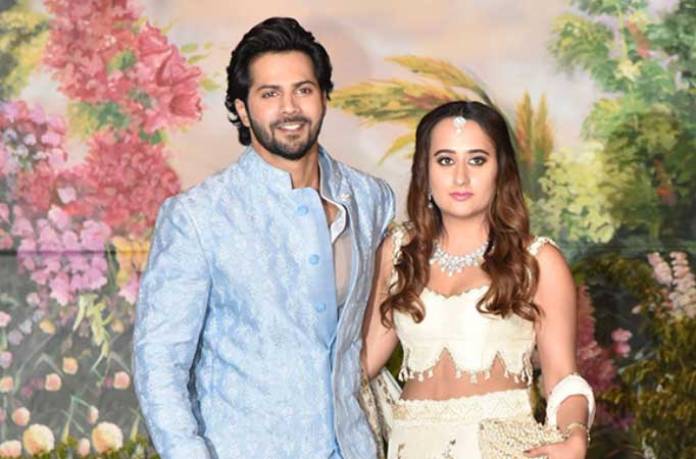 Now, it seems Kareena Kapoor Khan has spilled the beans about their relationship. She referred to Natasha Dalal as Varun Dhawan's fiancee and everyone is questioning whether the two have already gotten engaged. It is obviously a know fact that Kareena Kapoor Khan is one of those people in Bollywood who knows everything about everyone in the industry. And her reference of Natasha Dalal wouldn't be a slip of tongue. There's something definitely going on and it seems that the two might have gotten engaged.
Talking about getting married, Varun Dhawan said, "See, marriage, coming into this time period when you have been with someone for so long… I felt like getting married after I saw my brother and my bhabhi. When I saw my niece Niara, I was like, 'This is good.'"
Varun Dhawan also revealed that he and Natasha would have liked to be in a live-in relationship but his family wanted him to get married. "Natasha and her parents have been a pretty chill in that sense but I think after a certain period, you decide that you want to live with each other. She and I wouldn't have minded a live-in relationship but my parents wanted us… Because I have my own place now," he said.
As per the reports, Varun Dhawan and Natasha Dalal were planning a destination wedding in Thailand this year but due to the COVID-19 pandemic, they have to cancel it.
Click Here To Get Your Woman's Era Magazine Susbcription