Kareena Kapoor Wore A More Than 34 Thousand Cost Cap- Watch Video Here!
Kareena Kapoor Khan goes to the Maldives whenever she gets a chance. Saifina went to the Maldives with their two sons, Taimur and Jehangir, just after their youngest child turned six. On March 14, Kareena was spotted at the Mumbai airport again with her youngest son Jehangir on her lap. Timur was also with this tour.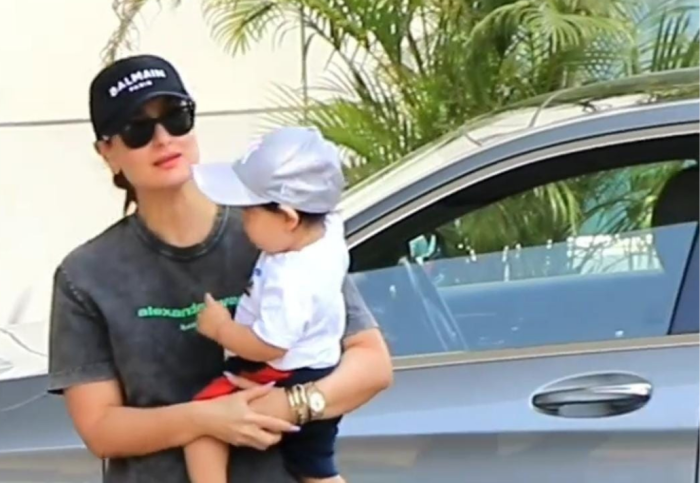 Kareena has always distanced herself from the glamor of Bollywood and opted for different outfits. Most of the time she is seen in very simple clothes. Talking about her clothes, Kareena said, "I don't try anything different or follow the trend. I think that's what sets me apart. I have always given comfort a place above style. And when you are comfortable in any outfit, you easily feel stylish. And now, whether it is a film or the personal life of the actors, fashion is the top priority. "
But this time, Kareena wore a gray T-shirt and loose trousers to protect herself from the sun. You are shocked to hear the price of this hat. The price of that black cotton hat is 34 thousand 463 rupees. See the video here.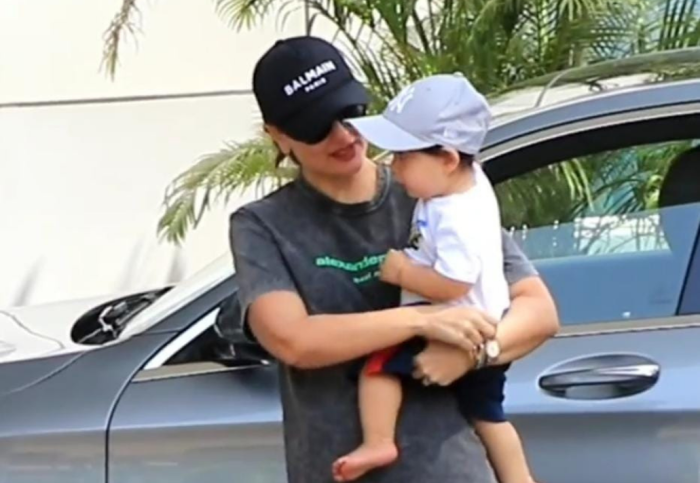 Karishma Kapoor also joined them on this tour. They all were spotted at the Mumbai airport before leaving for the Maldives. She is seen wearing an all-white outfit. She met her sister Kareena and her kids at the airport gate. Fans reacted to the video. They commented that Taimur and Jehangir were looking cute. One fan commented "Beautiful." Another one wrote, "Poor Taimur feeling so left out, now the attention will be split." Many have dropped heart emojis as well.