Kate Middleton dazzles in a black Roland Mouret dress at the Premiere of Top Gun: Maverick
The Duke and Duchess of Cambridge Prince William and Kate Middleton walked the red carpet for the UK premiere of Top Gun: Maverick alongside actor Tom Cruise on Thursday night. According to People magazine, Kate wore a floor-length black Roland Mouret dress with a white neckline for the occasion. Her hair was left behind her ears, which highlighted her statement earrings. Meanwhile, Prince William opted for a classic black tuxedo and bow tie.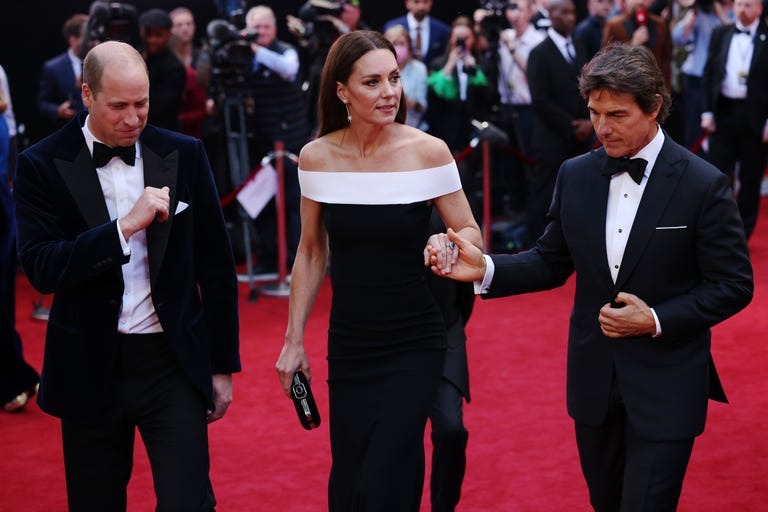 The royal couple met other cast members from the film, including Jennifer Connelly Miles Teller, who plays Cruise's Comrade Goose's son in the original film.
Kate Middleton black bodycon featured a gorgeous Bardot neckline in a contrasting shade of white, a flattering bodice, and a chic fishtail cut. However, Duchess Kate appeared to have made some changes to the back of the 'Lamble Off the Shoulder Gown' to make it a little more modest for her red carpet moment with Prince William.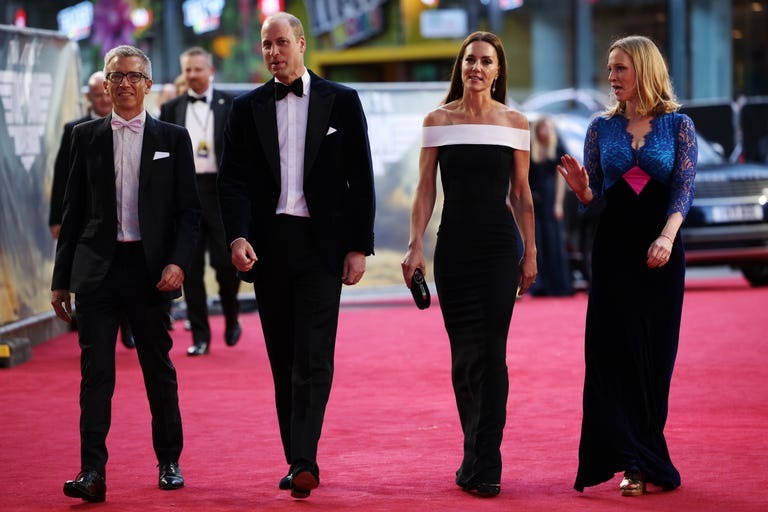 As always, Kate has done everything when it comes to her accessories. She carried her Alexander McQueen Black Velvet Crystal Embellished Box Clutch and slipped back into her Prada Black Suede Wave Cutout Pumps. The icing on the cake was Robinson Pelham's beautiful new Tsar Star Stud and Drop Earrings, which complemented the Bardot neckline perfectly.
Earlier this week, the Duke of Cambridge donned a bespoke Emilia Wick stead coat-style gown to attend the Queen's garden party at Buckingham Palace.