KKR Takes 'Credit' For Salman Khan's Reported Rs 95 Crore Loss From Radhe
Self-proclaimed critic and actor Kamaal R Khan, aka KRK on Wednesday appeared to take "credit" for Zee Studios' Radhe: Your Most Wanted Bhai registered a loss of Rs 95 crore.
In a tweet on his official account on Wednesday, he wrote, Zee is having a loss of ₹95Cr for the last big released film. All credit goes to The No.1 critic in the world. Love you people!" He, however, was careful and did not directly name anyone even though he has appointed finger at the Khan.
Media reports quoting a trade analyst suggested that Zee might accrue a loss of around 70-80 crore for Radhe film, which it acquired with a handful of other titles for Rs 230 crore.
In another tweet attacking, Dabangg actor, he wrote, "This Bollywood Ka Gunda Bhai thinks that he is having fans. What a joke! Abe Tere fans Sirf Mars par Bache Hain, zameen Par Kahin Nahi Hain! Tu ab apni film Mars par release Kar."
KKR has been involved in a legal battle with Salman, who accused KKR of defamation after the release of his film Radhe. Later, Khan's legal team had said that they filed a defamation case against KKR for not reviewing Radhe it is for allegations of corruption that KRK made against Salman.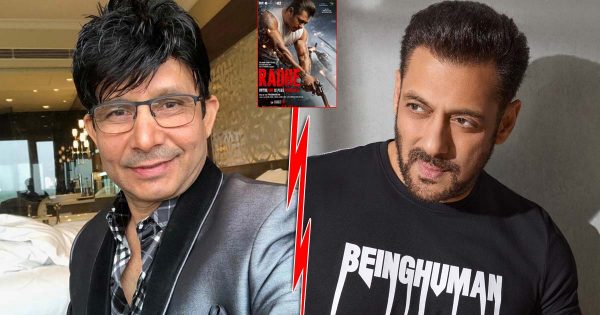 The full statement from DSK Legal, Salman Khan's legal team, reads, "Mr. Kamaal R Khan, the Defendant, has put out a series of tweets and videos alleging that Mr. Salman Khan has sued him for defamation because the Defendant reviewed the film, Radhe. This is incorrect," media reported.
KKR had also entered into a Twitter feud with Bollywood singer Mika Singh, who supported Salman and accused KKR of making personal attacks in his reviews. Mika even released a diss track against KRK and the actor had filed a complaint before Mumbai police about the use of his likeness in the music video.