Know The Benefits Of Raw Milk For Young & Glowing Skin!
Milk is very beneficial for health, but do you know that milk is also beneficial for your skin? Learn from my mother how to use raw milk.
Milk has been an important source of energy and is a simple ingredient that is available in every Indian household.  Many nutrients are found in milk and it is rich in vitamins A, D, biotin, protein, potassium, and calcium. We know that milk is beneficial for health, but do you know that it is also beneficial for your skin?
Yes…as you all know in winter's coldness or due to increasing cold the face becomes dry so much that even no moisturizer is not worked properly. Then our elders advised us to apply raw milk on the face. In the beginning, we think it was just milk, how can it work, but only after applying raw milk to the face, the difference in the skin would be visible.
But why only raw milk?
Our elders said that raw milk is unpasteurized and has a high amount of nutrients that are released during packaging or boiling. Undoubtedly raw milk is not the best to drink but it is fantastic for your skin.
How raw milk is good for our skin
Rich in Vitamin A, raw milk removes marks caused by pigmentation, acne, and dark spots. Also provides an even tone to your skin.
Masks made from raw milk increase the collagen of the skin. Also, it further helps the skin to develop collagen naturally.
Raw milk is one of the best natural cleansers for dry skin. The vitamins present in raw milk make it a mild exfoliating and hydrating agent that tones the skin well and leaves no room for impurities.
It prevents the signs of aging
When used regularly, raw milk's vitamins A and B fight early signs of aging like wrinkles and fine lines on the face.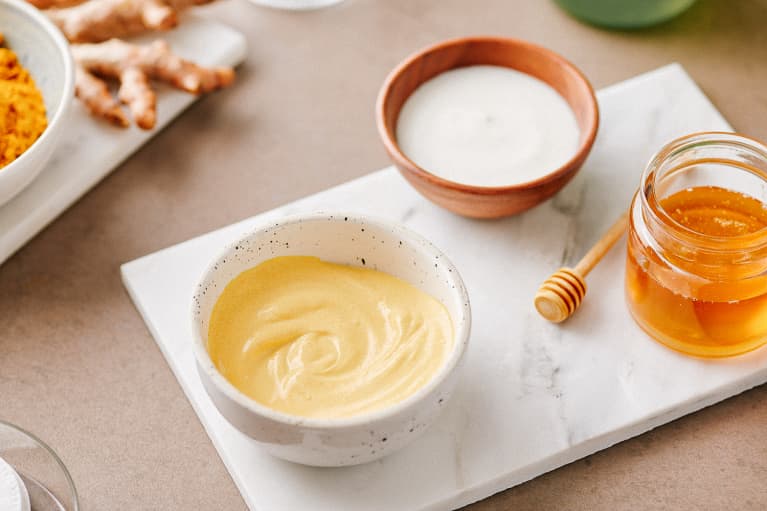 How raw milk can be included in a skincare routine
Raw milk and gram flour face mask
Milk is rich in B vitamins, calcium, alpha hydroxy acids, and powerful antioxidants. Besan cures tanning, acne and reduces wrinkles.
Use this way – Take two tablespoons of raw milk, and mix it with gram flour. Apply it on your face, massage for two-three minutes, and leave it for 15-20 minutes. Now wash your face with lukewarm water.
Raw Milk and Turmeric Cleanser
Raw milk is not just a cleanser but also brightens the skin and turmeric is known for its natural bleaching properties.  Dark spots and patches get reduced when both are mixed.
Use this way – Mix a pinch of turmeric in two spoons of milk. Clean your face before applying it and rub it gently in a circular motion with a cotton ball. Wash off with cold water.