KRK Calls David Dhawan A 'Cunning Person' After Aasif Sheikh's "Didn't Get The Mileage As Expected" Comment On The Director
Aasif Sheikh, who rose to fame with 'Bhabija Ghar Par Hai', has worked in many big Bollywood films. He got a lot of fame from the negative character he played in a super hit film like Koyla. But after that, his film career did not work much. Recently, Aasif said that Salman Khan had helped him a lot to stay in the industry. In an interview with Times of India, Aasif Shaikh said, "I have done some comedy films of David Dhawan, but I did not get the fame that I expected. Asif is known for his delayed success. Asif still regrets working in the same director's films as the director, whose films are ready to be a part of. Now KRK has posted this on social media. Supported this point.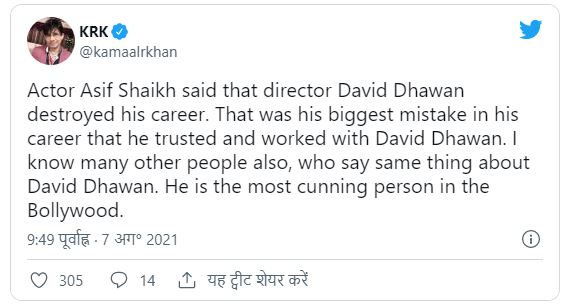 KRK tweeted, "Actor Aasif Shaikh said that working with director David Dhawan was the biggest mistake of his career whom he trusted. I know of many other people who believe the same. David Dhawan is the smartest person in Bollywood." Aasif has acted tremendously in David Dhawan's films like 'Banaarsi Babu', 'Haseena Maan Jayegi', 'Kunwara' and 'Jodi No. 1'. However, he is recognized as Bhabi Ji Ghar. In Par Hain, Vibhuti met the character of Narayan Mishra and today people like him very much.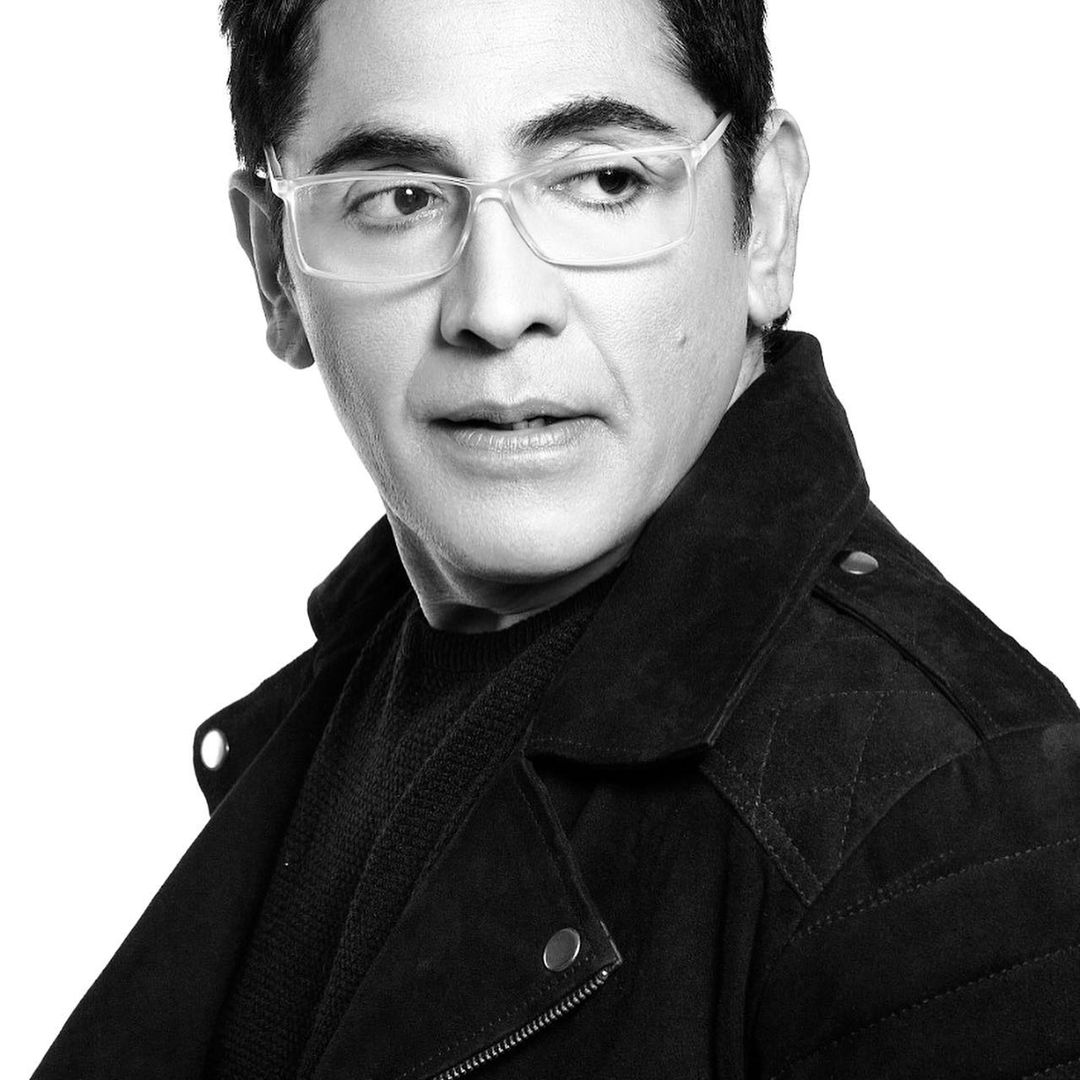 Vibhuti Narayan Mishra aka Aasif Sheikh of Bhabi Ji Ghar Par Hain is one of the few actors who have tasted success in both TV and Bollywood. But do you know that Asif Sheikh's journey has reached from TV to Bollywood and now again to TV? Aasif had been a part of a prestigious show on DD before moving to films. Yes, we are talking about Hum Log which went on-air from 1984 to 1985. Based on the daily struggles of Indian middle-class families, the show is said to be India's first serial drama. At that time this show of Doordarshan was very popular among the public.