Kundali Bhagya: Shraddha Arya, Dheeraj Dhoopar Reunite; Actress Gives Hints At Bagging Karan Johar Project!
Shraddha Arya and Dheeraj Dhoopar completed 5 years of their show Kundali Bhagya. And the actress got emotional while accepting cakes and gifts from fans. Although Dheeraj Dhoopar is no longer a part of the show, he was associated with it from its inception and fans think he is still their Karan.
Shraddha wrote a heartfelt note to mark 5 years of Kundali Bhagya and her former co-star Dheeraj Dhoopar gave a heartfelt comment on it. And guess what? Shraddha Arya has also hinted at taking up a project from Dharma Productions. Yes, you have heard it correct, a Karan Johar project!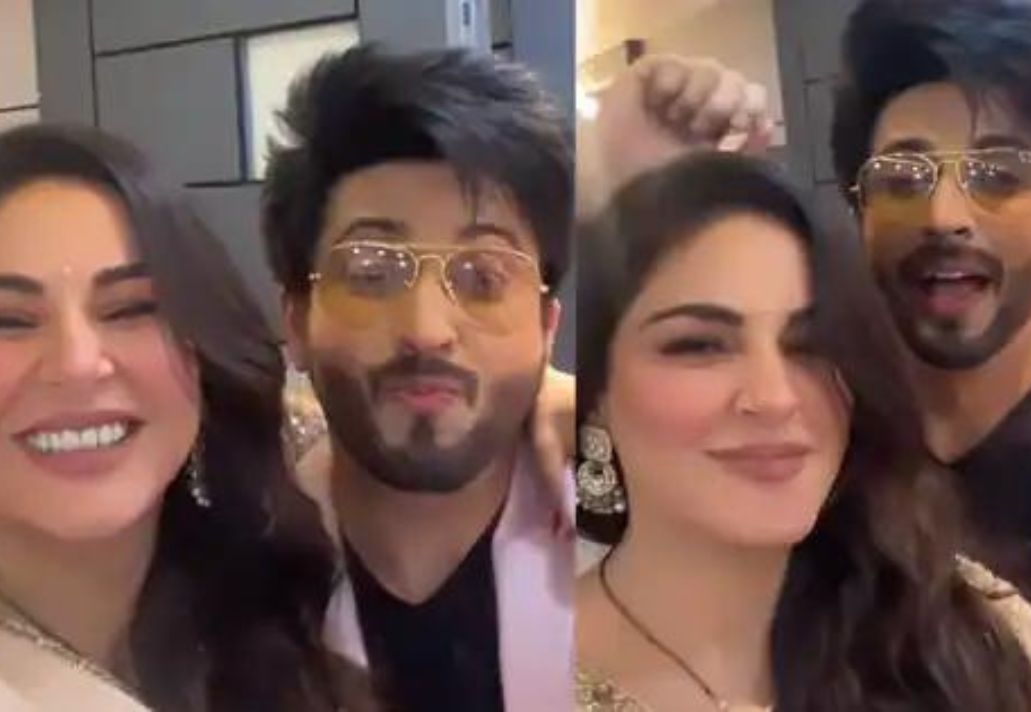 Taking to her Instagram handle, Shraddha Arya shared a reel video of the cakes and gifts sent by her fans. She said emotionally that she didn't know why she was crying. Shraddha thanked everyone actively or passively involved in the journey. Shraddha Arya aka Preeta shared how grateful she feels to achieve the milestone of completing 5 years on a TV show.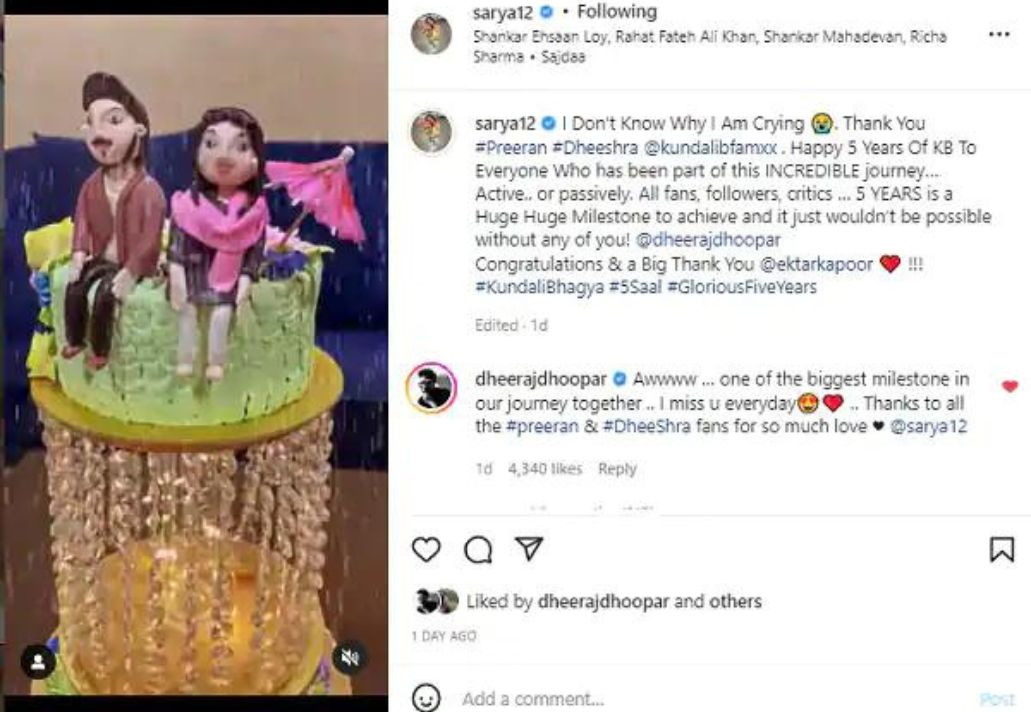 Shraddha wrote, "I Don't Know Why I Am Crying 😭. Thank You #Preeran #Dheeshra @kundalibfamxx . Happy 5 Years Of KB To Everyone Who has been part of this INCREDIBLE journey… Active.. or passively. All fans, followers, critics … 5 YEARS is a Huge Huge Milestone to achieve and it just wouldn't be possible without any of you! @dheerajdhoopar. Congratulations & a Big Thank You @ektarkapoor ❤️ !!! #KundaliBhagya #5Saal #GloriousFiveYears." Dheeraj commented, "Awwww … one of the biggest milestone in our journey together .. I miss u everyday😍❤️ .. Thanks to all the #preeran & #DheeShra fans for so much love ♥️ @sarya12."
The Kundali Bhagya actress also shared stories that hint at her taking on a Karan Johar project. Well, the actress teased her fans by sharing a video where she talks about coffee, a hamper, and 'Karan.' Shraddha Arya's make-up artist and teammates shared pictures of her vanity van with her name on the Dharma Productions logo. Shraddha also shared a handwritten note left by Karan which said, "Dear Shraddha, Welcome to the Dharma Family, Love, Karan."