Meet Dr Neelam Gupta, A Social Entrepreneur, Who Has Worked For Over 5 Lakh Underprivileged People Across The Nation!
AROH Foundation began its journey in 2001 and aims to improve the socio-economic status of the marginalised and vulnerable community especially, women through its pioneering initiatives with sustainable solutions. For over two decades, AROH has been working on various unique initiatives towards Skill Development, Livelihood Generation, Access to basics like – Education, Health, Water, and Sanitation, and vast Holistic Rural Development Projects in over 18 states of India, which has been appreciated globally. Women's Era spoke to Dr Neelam Gupta, Founder President & CEO, of AROH Foundation, to know more about the NGO's inspiring journey.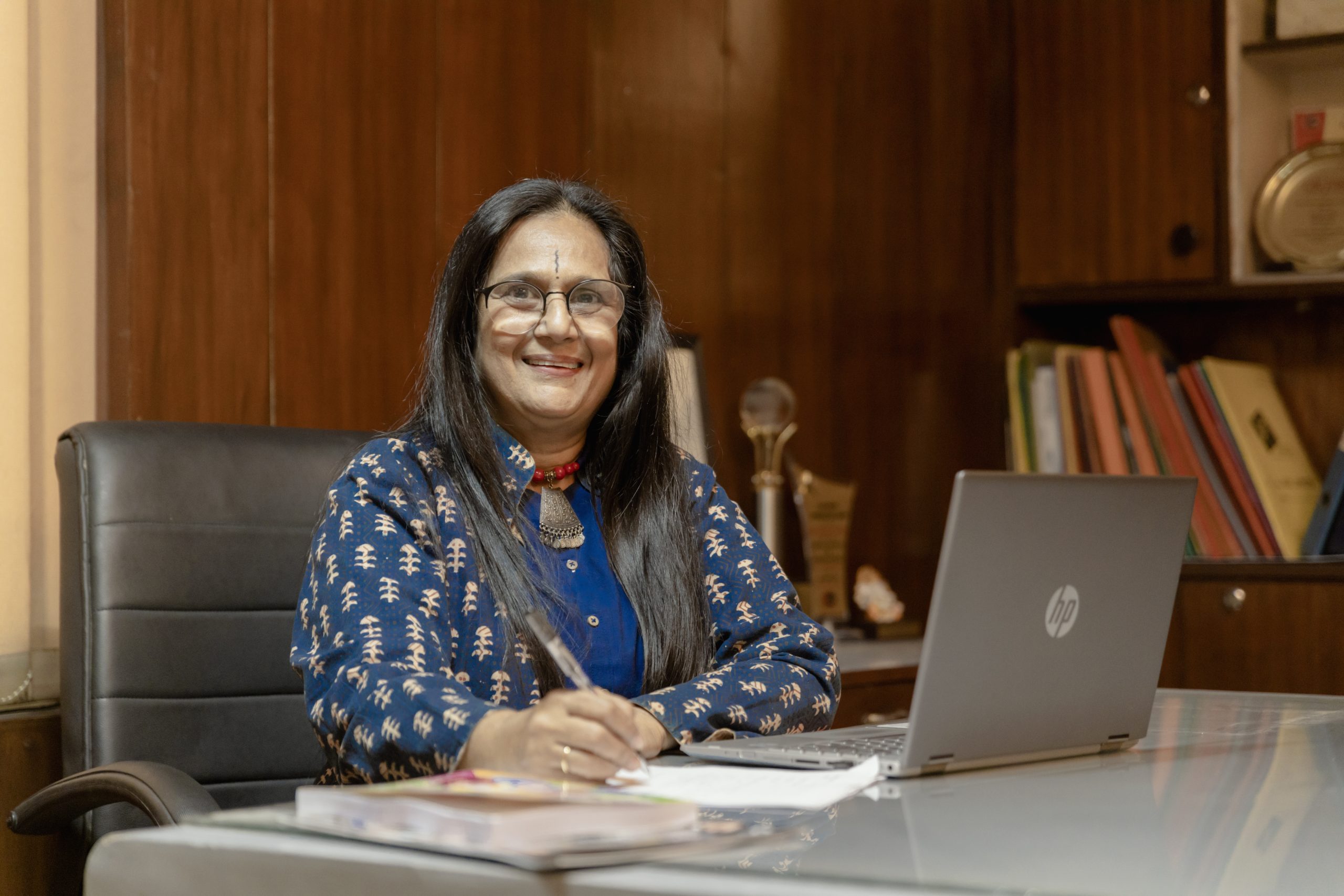 Today you are a successful entrepreneur and working so hard for your dreams. What are the biggest challenges to being an entrepreneur?
It has been about two decades now, and I would say the journey has been truly rewarding and fulfilling. But there have also been daunting challenges like venturing to work in the remote villages, particularly in Naxalite affected areas, or the red corridor villages of Bihar, Jharkhand, and Odisha. But we have bravely endured and carried on the work in areas where it was most needed and managed to make a great impact.
Some of the functional challenges in running an NGO have been a dearth of good manpower and resources, means of transport and lethargic support from the government to work in the remote villages. Regular flow of funds has been another major challenge, as it is difficult to sustain good work when funds dry up. Government funds are often put on hold due to various administrative issues, which can derail a good project. COVID has also thrown unprecedented challenges for grassroots organisations like us due to both resource and manpower crunch.
So, yes, there have been many hurdles, but with grit and dedication, we have been sailing swiftly till now. 
How did you come up with the idea for the AROH Foundation?
It was my childhood dream to serve my people. The story goes back a few decades when I was just 12 – 13 years of age. I gave my own pullover to a poor girl shivering in the cold on a December winter morning on the street. The next day when I again saw her, she was there without the pullover, telling me that her father sold it for money. That day I learnt that giving them fish shall not be sufficient, they need to be taught fishing too. Since my childhood I was moved when I saw poverty and depravity when I saw children, not in school but begging on the streets, when I saw people were not equal and rights are not protected. I wanted to work towards the upliftment of the poor and underprivileged to create an equal society where people lived in dignity and security and there were equal opportunities for all. This became my vision for AROH or a ray of hope that I wanted to bring to the lives of people who were suffering.
How long have you been involved in this social work?
Social work has been in my blood and heart. But to be self-sufficient and economically confident before venturing into a non-profit venture, I started a printing and publishing venture to have sufficient funds for initial investments. With the advent of the new millennium in 2001, I founded AROH Foundation in Delhi. So formally I can say that AROH is more than 20 years old now and so is my dedicated social worker.
Though it took me 20 years to formally become a professional 'social worker'. But I have been the same since a very early age.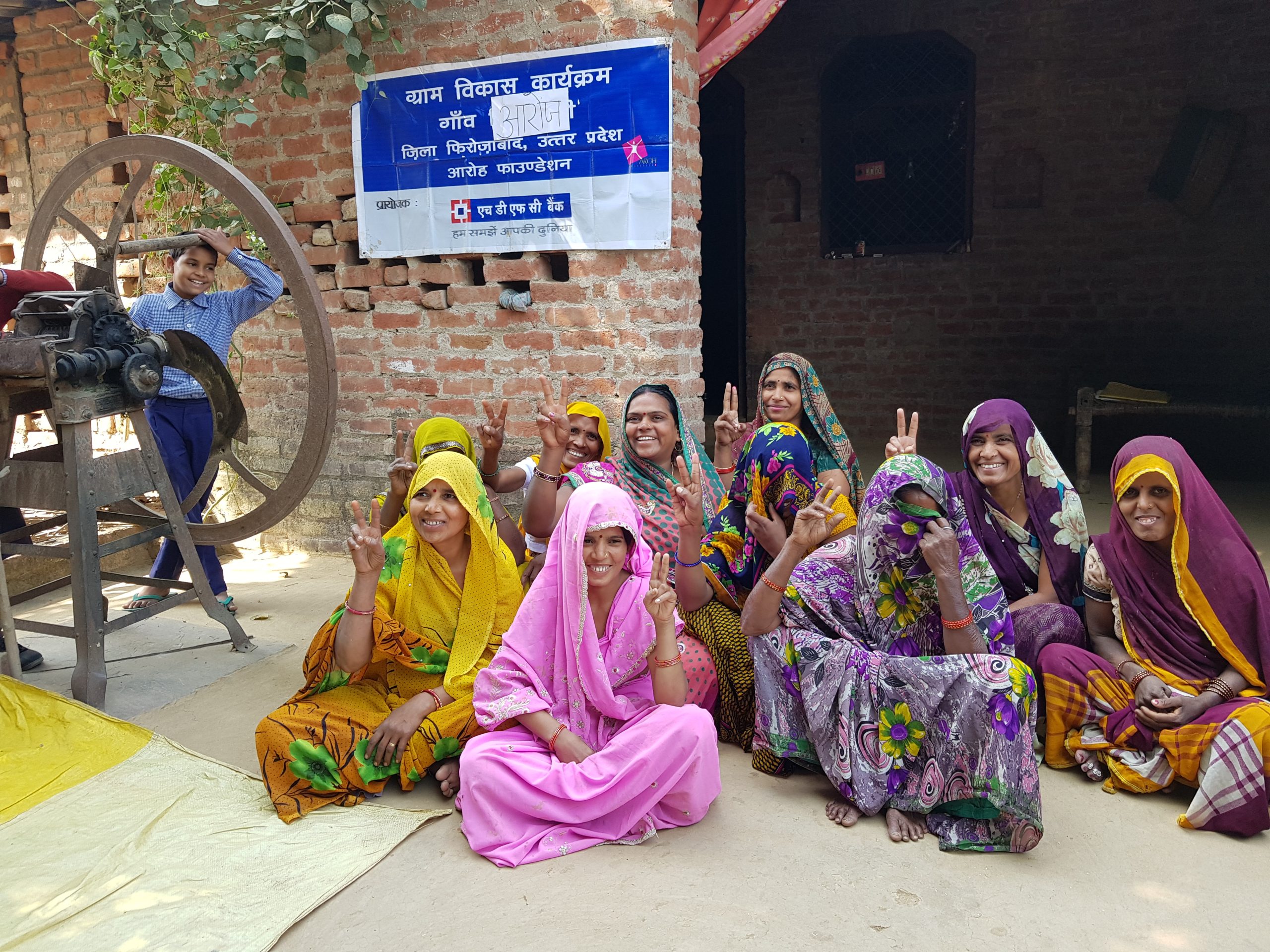 What is the main objective of the AROH Foundation and what experience do you want to create for the underprivileged?
AROH works with an objective to support and supplement every individual or community in need and make them socio-economically empowered and self-reliant. 
We are working to create an equitable society and that's the experience we want to create for everyone around. There should not be any discrimination or deprivations due to caste, sect, age, sex or any other bar. Equal opportunities should be given to live, strive and thrive.
And with the integrated, innovative approach to health, education, skill, and access to basic amenities, etc, AROH is moving ahead every moment towards this goal. 
What is the most stressful part of working for women's empowerment?
Will you agree? I feel its women themselves.
The long embedded and prevalent patriarchy and male dominance have now made women very comfortable, complacent, and non-debating for their distressful situation. She is generally not complaining. We kind of have agreed to switch jobs after marriages, or even quit it after a child's birth. It's ok with us to eat last in a joint family or stay at home during dark hours. It's ok if the male members show dominance over us on the verge of showing security concerns. Even the other ladies of the house often become non-supportive. 
So, we have felt that the hardest part was to make the women realize that she was subjected to various forms of violence, discrimination, or ignorance and that she needs to come out and speak about it. 
But I also agree that the scenario is changing. Women are getting aware, awakened, and aggressive towards their rights and laws. This is crucial, as we cannot dream of becoming a trillion-dollar economy leaving behind half of our human capital. 
Your organization is currently running Shakti Project to help underprivileged women against domestic violence, health and sanitation, so what steps are you taking to stop violence against women?
AROH aims to improve the socio-economic status of marginalised and vulnerable women through its pioneering initiative 'Shakti' with sustainable solutions. AROH has directly impacted the lives of more than 4.5 Lakh underprivileged and marginalised women while over 10 Lakh vulnerable women have been benefited indirectly in the states of Assam, Meghalaya, Bihar, Chhattisgarh, Jharkhand, Haryana, Madhya Pradesh, Maharashtra, Meghalaya, Odisha, Rajasthan, Uttar Pradesh, Uttarakhand, West Bengal, etc. through multi-sectoral initiatives undertaken by the Foundation under the umbrella of Project Shakti.
Under the overarching goal of poverty alleviation and uplifting their standard of living, Shakti works on multiple interventions and a holistic approach to serve the women in need and deliver sustainable outcomes. Through its various community-based programmes, the Foundation has been able to adopt a lifecycle approach wherein girls and women of all ages and groups stand a chance to gain from the interventions being rolled out in their area. Starting from education of the girl child from pre-schooling to high school education, vocational training and skilling for economic growth, providing access to water and sanitation, improving literacy levels of women, raising their awareness against social ills like child marriage, dowry, alcoholism, oppression, and improving their confidence and self-esteem through programmes of life skills, financial inclusion, etc. have brought a meaningful transformation in the lives of poor women.
Our mission is to facilitate and execute a program for the underprivileged with special attention to women and children. We synergize these efforts, to achieve our mission, by working in partnership with other development sectors which have the right perspective in the area of human development.
What motivates you to work hard?
That smile, satisfaction and sense of security on each of our beneficiaries. Trust me; I sleep like a log at the end of my day. When they get their meal, their job, their health checks & treatments or even get new information about their rights, I feel I get my remuneration for each day. My work and its outcomes each day motivate me to get up and repeat the same the next day. 
When did you consider yourself a success?
Though success has no definition, no limits and no boundaries, I consider myself successful the day I was able to start AROH against several odds and I started living deeply and meaningfully for the cause I believed in, for the purpose I had found. I think my willingness to take on new challenges and work hard sets me up for success. When I started AROH, I had just one employee for quite a few months, but today I have a team of 300 professionals working across the nation to serve the poor and needy in remote villages. I have impacted more than one million lives so far. It is immensely gratifying to see the positive transformation.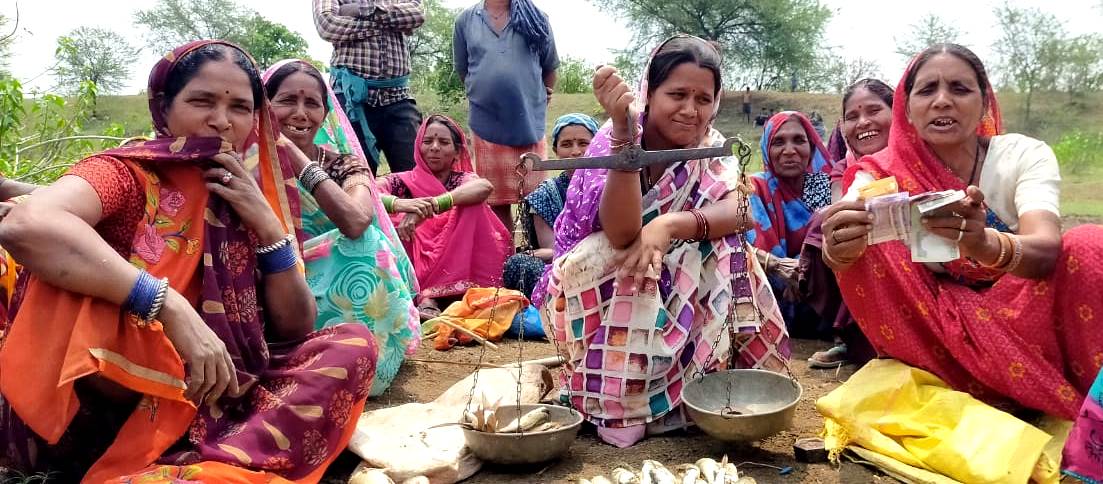 How do you balance your work and personal life?
See, why is this question mostly asked to a female professional? That's where I want to change the situation. I would be happy when the same question shall be asked to successful men too.
Anyways in my case, I entered the field because of my passion and compassion to care for others and make the world a better place. However, the work is emotionally challenging. In some cases, it often causes heartache and disappointment. Social work is an absorbing job and at times I feel like I need to distance myself from the serious world we live in and have fun with loved ones. There are times when it is good for all of us to laugh and be light-hearted. 
Balancing work and personal life can be complex, but the key is planning and making sure you make good use of your time away from work. For me, I accept the stage of life I am in & try to put things into perspective to be happy. I believe that the world needs more passionate and dedicated social workers— but that does not mean we have to work ourselves to a point of exhaustion. Creating a healthy work-life balance and ensuring that you can keep doing this important work for many years to come is called a balance.
What if you could say a sentence to every person in the world and they would all listen? What would you tell them?
I always say this to everyone around, "If you think you can, then you can." You have the world within your heart and mind and if you make up your mind for something, nothing is impossible. 
Do you think your work addresses the cause of the problem?
We try our level best. And the results by far have been satisfying and sustaining.
We do that by extensive need analysis, brainstorming and planning by engaging the target people/community along. We have the USP to strengthen community resources and manpower into change agents and place them back in the community to take forward the baton of change and sustain the impact. There are other tools, strategies and Liaoning that are involved in the process too. 
What do you hope to accomplish as a social worker?
I just want that every female in my country can enjoy her cerebral opportunities without any hurdles or questions. It's been a long time that we have been suppressed quoting security, social or even religious boundaries. And I hope I can touch the lives of maximum women around and at least make them aware of what they deserve and what they have been subjected to.
I want my country to awaken toward women's rights and create a conducive environment for her to live and prosper.