Meet India's First Ever Bride To Don Elie Saab- Deets Inside
India is famous for all the big fat weddings that spiral into costs of lakhs and crores.  When it comes to extravagance we certainly know how to play the game. An expensive wedding gown is every Indian bride's birthright.
However, this new bride scaled new heights with her choice of wedding attire. Designer Elie Saab is known for his spectacular designs globally. He was the first Lebanese designer to have dressed Actress Halle Berry in 2002. The designer is known for his panache in creating stunning gowns that will leave people drooling.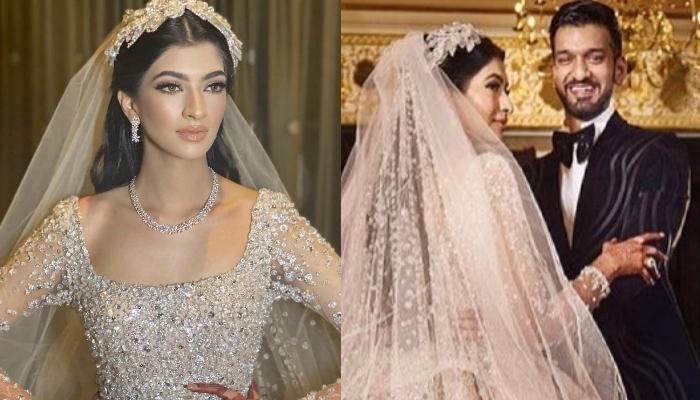 The starting price of an Elie Saab gown is around a whopping 20 lakhs. If the price of the gown's minimum value does not stun you, wait till you hear how much it weighs.
Hanna S Khan renowned fashion designer recently tied the knot with the man of her dreams Shah Rukh Merchant in a fairytale wedding. On her engagement, the bride wore an Elie Saab designer gown that was studded with Swarovski crystals. The talk of the town-gown weighed nearly 30 kgs. Hanna Khan sure did keep the focus on her gown with her subtle makeup and accessories.
The designer who chose to celebrate another designer on her wedding day overnight became famous. Hanna Khan is the first Indian woman to have donned an Elie Saab gown on her wedding day.
We wish the couple the best of luck and wonder what we will get to see next in the wedding industry.