Like every year, Met Gala Fashion Night begins this year. And this time it starts on May 1st. The Met Gala is an annual charity fashion show held at the Costume Institute of the Metropolitan Museum of Art in New York. Every year on the red carpet you can see different people from the film industry. Here viewers can see different styles of stars. The same thing happened this time. Let's see who wears what.
Singer Rihanna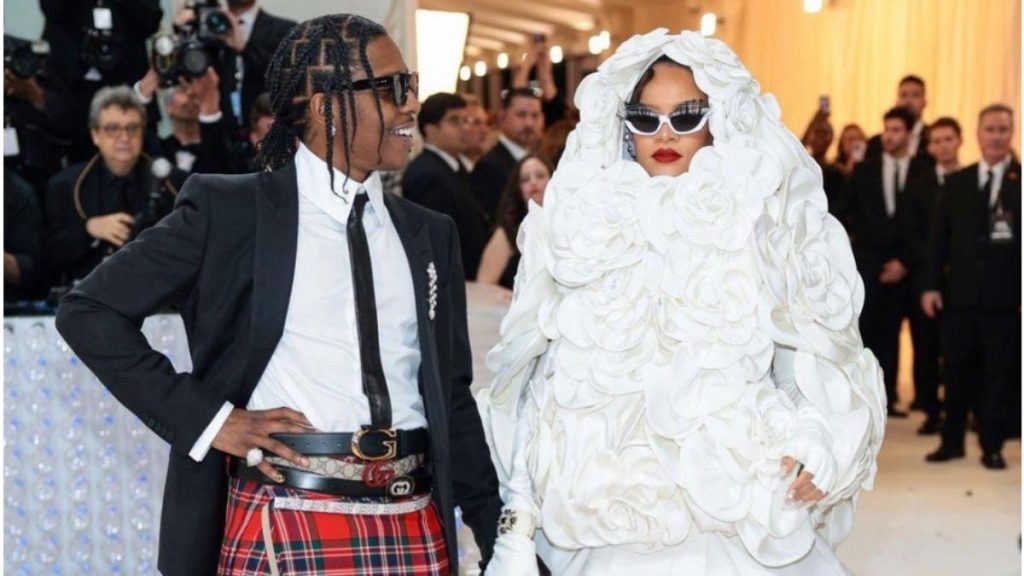 The only person who knows how to dress for the Met Gala theme is Hollywood singer Rihanna. Despite the fact that she was pregnant with her second, the actress and singer left an irreparable stone in her vision. On this red carpet, Rihanna appeared in a white dress with a strange floral pattern. Not only that, he also wore glasses with eyelashes attached to his face.
Singer Doja Cat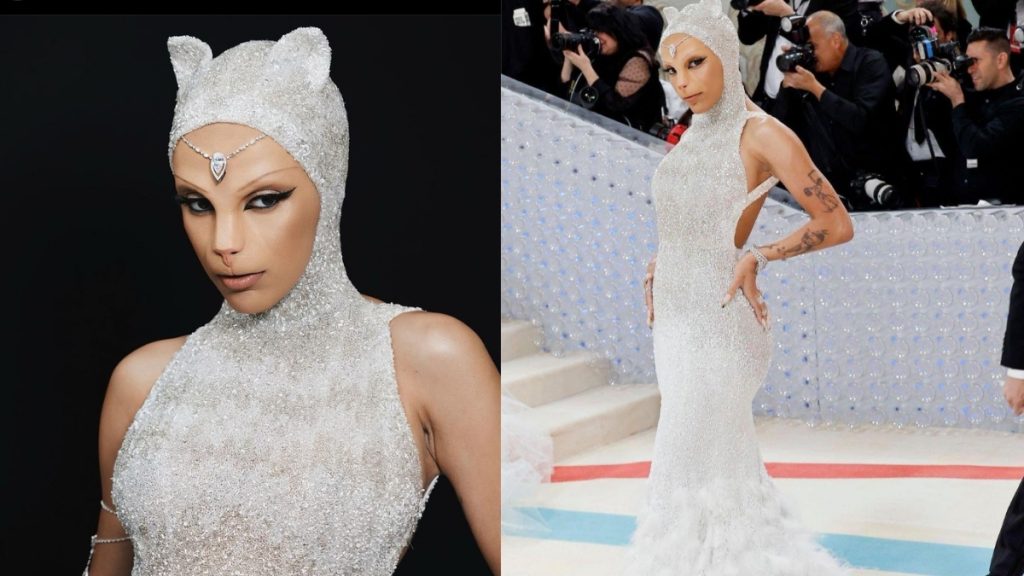 In addition to Rihanna, the Met Gala 2023 will feature another avatar of the singer and rapper Doja Cat. The actress looks like a cat. She was wearing a white and silver cat dress. She also paints her face with cat makeup. He paid tribute to Karl Lagerfeld.
Jared Leto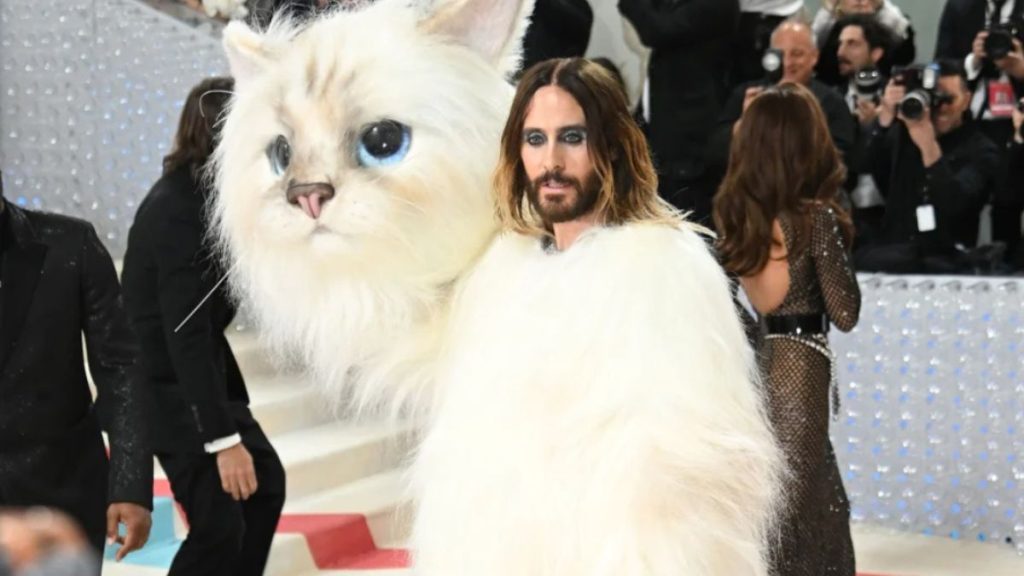 Someone in a suit with blue eyes and fluffy cat hair with a gray mustache walked the Red carpet, looking like Choupette( cat of late designer karl lagerfeld, in honour of who met Gala 2023 theme is based on).When the cat's head was removed, it turned out to be Jared Leto, the actor who played Lagerfeld in a biopic he's about to direct. (This isn't the first time the actor has pulled his hair off the red carpet.)
Harvey Guillen
American actor Harvey Guillen was also a member of Met Gala. In doing so, he appears in a light pink suit with a pant in front and vei look from the back.
Model Anok Ai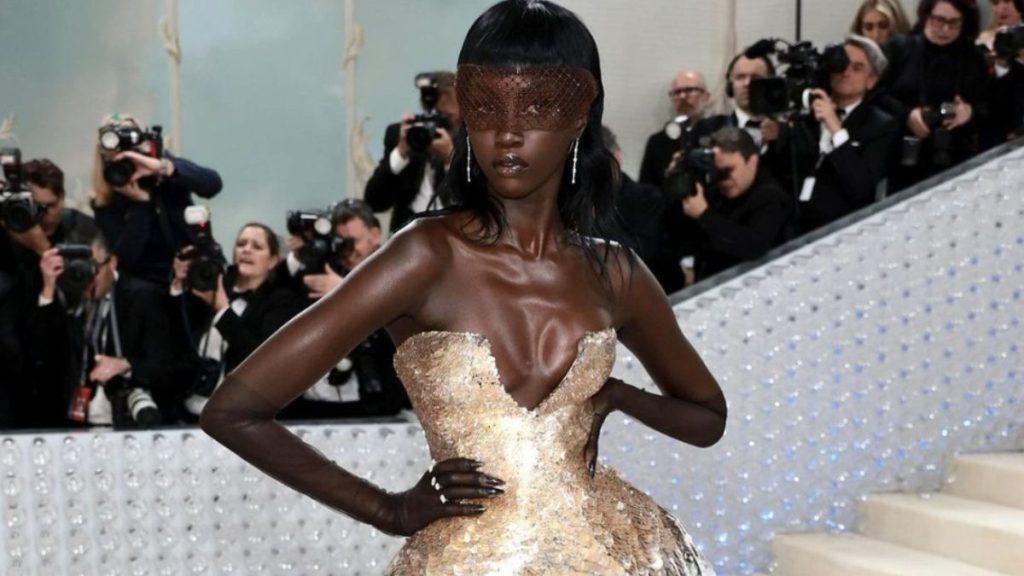 This Sudanese girl's name is Anok Ai. Anok is also an American supermodel. Anok Eye also made headlines at the Met Gala. She is seen wearing a gold and silver dress. She also has a mesh mask over her eyes.
Rapper Lil Nas X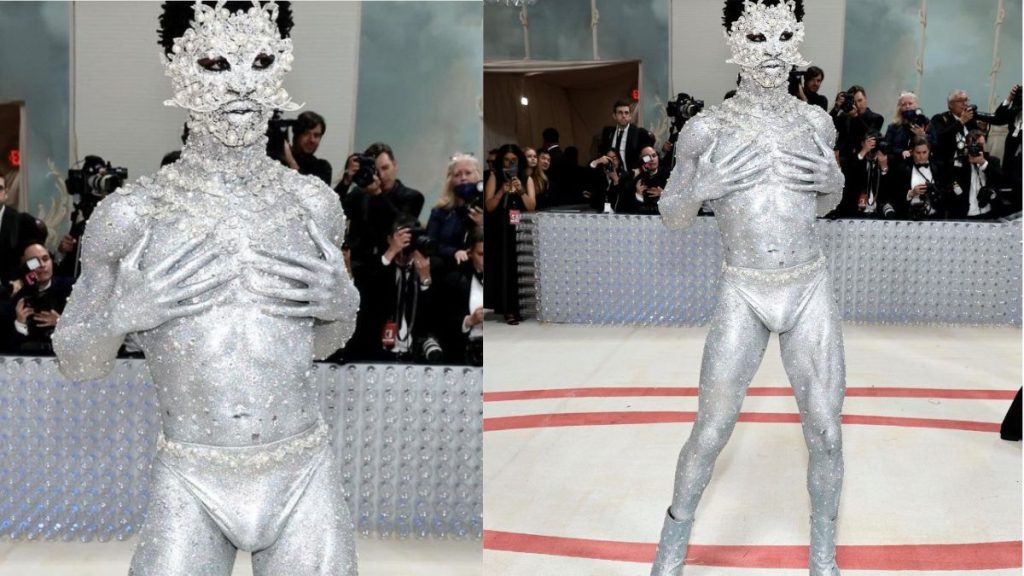 24-year-old American rapper and songwriter Lil Nas X surprised everyone with his appearance at the Met Gala. On the red carpet, Lil wore Krystal. He was covered in silver crystals from head to toe. The singer was dressed in a crystal three-piece suit with metal straps and a diamond face mask.