Shweta Sharda has emerged as a strong contender to represent India in Miss Universe 2023. Her personality, intellect, and beauty can be seen in her latest videos and pictures from the Miss Universe National Costume Round.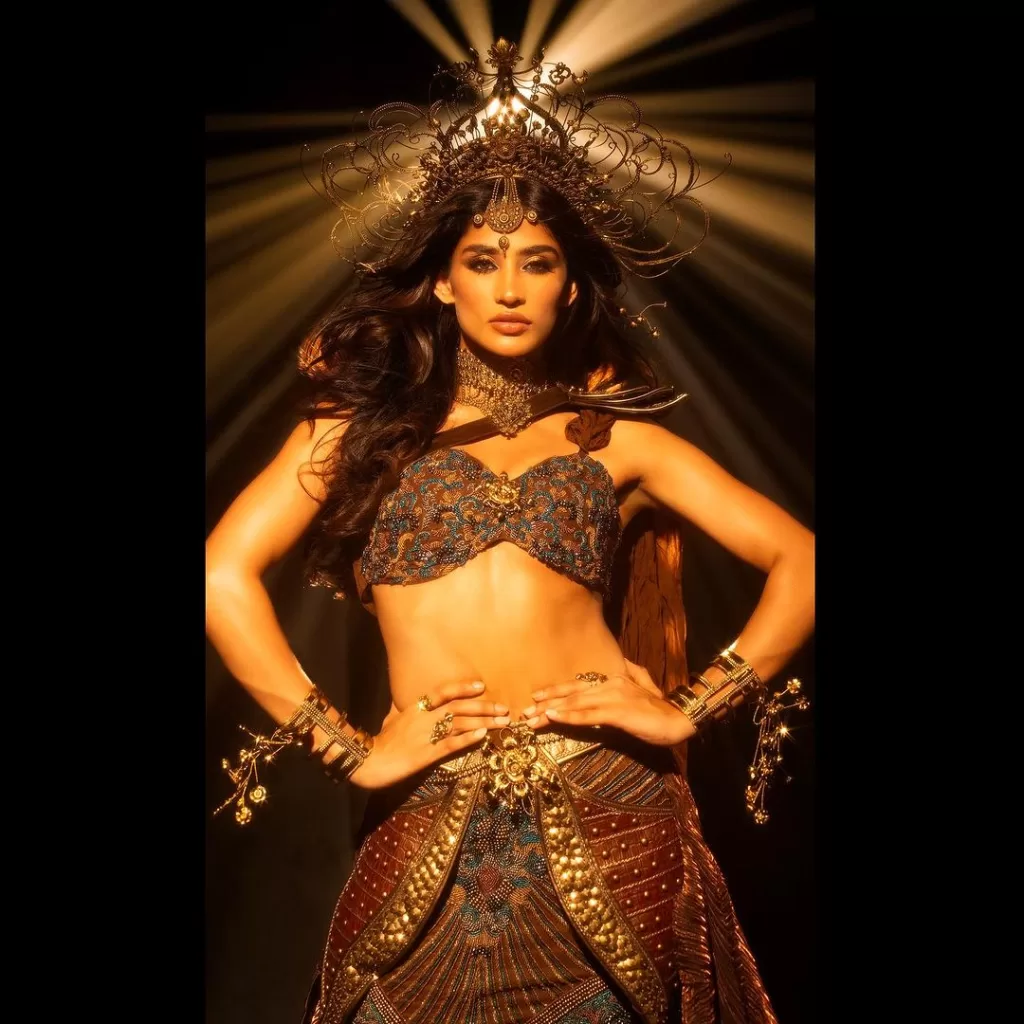 The 72nd Miss Universe Pageant started with the Preliminary Gala on 15 November. Shweta Sharda is representing India in Miss Universe this year. She is a strong contender who captivated the audience with her fierce presence, wearing a stunning gold embroidered dress that left everyone in awe. Initially, all the 85 contestants including Shweta, appeared in swimsuits and then after they wore glamorous gowns for the National Costume Round. The results are awaited for this round and will be revealed by evening on Saturday, November 18.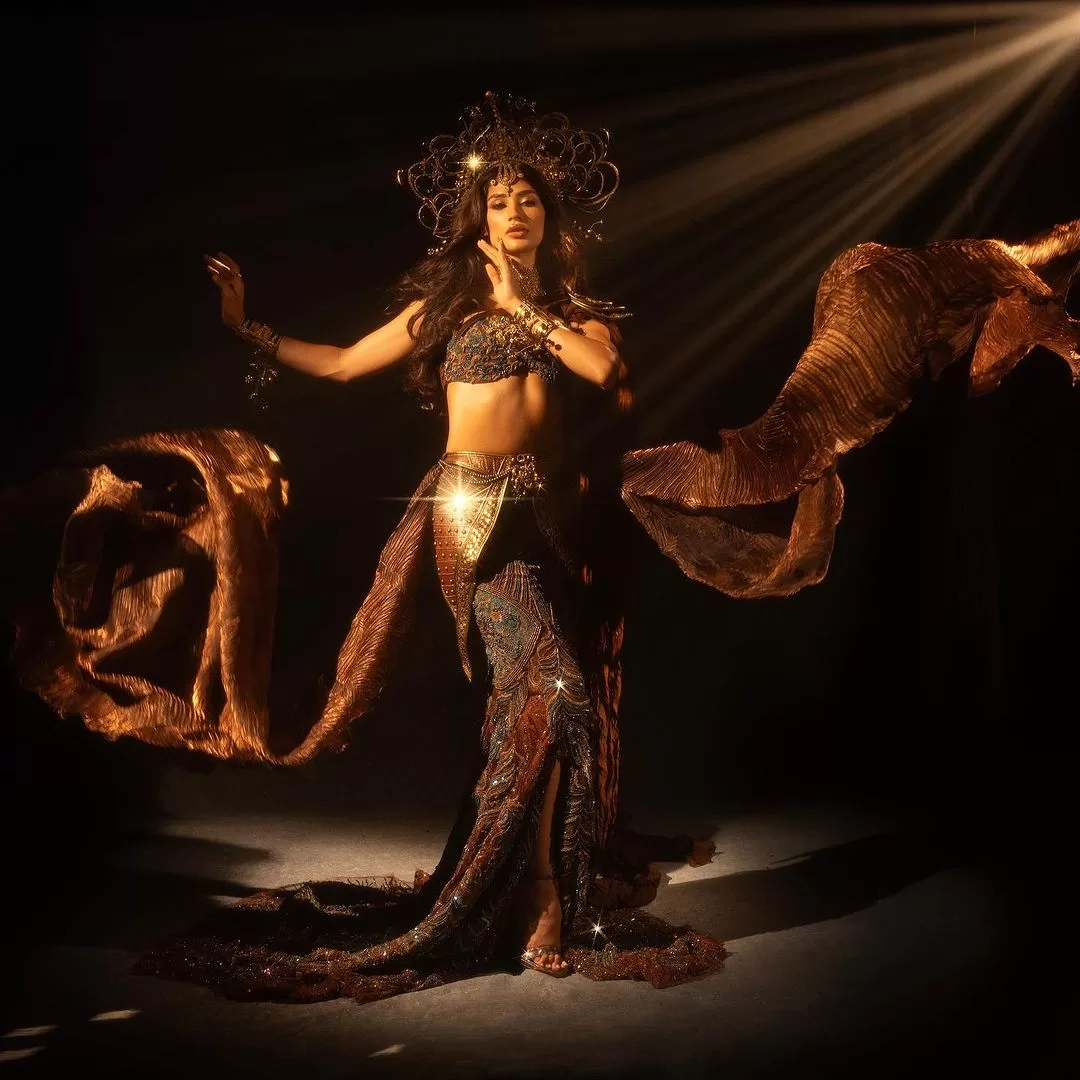 Shweta Sharda Wore Ha eavy Majestic Embroidered Blouse Collaborated With Ean mbellished Traditional Skirt
Representing India in the National Costume Round, 22-year-old Shweta Sharda wore a heavy majestic embroidered blouse collaborated with an embellished traditional skirt, diligently crafted by Nidhi Yasha. Shweta's attire symbolizes India in a way that it has faced many challenges, yet risen stronger than ever. She owned the stage as an armored goddess, who pays homage to the diversity of Indian people.
Checkout On Instagram
View this post on Instagram
As per her Instagram post, her dress was creating a balance between the technical bodice and robust shoulders emphasising the feminine outline. As India's national flower is the lotus, her headdress was a lotus halo which symbolizes harmony among the nation's diverse religions and cultures. The lower part of her dress was adorned with peacock feathers as the national bird of India is a peacock, hence, transforming the whole dress into a mystical golden peacock. She wore a flowing organza skirt, paired with a long trail, incorporating a deliberate contrast in her costume.
With help from make-up artist Bhagyashree Tanwar, Shweta wore shimmering gold eyeshadow, winged eyeliner, smudged kajal, mascara-topped lashes, darkened eyebrows, contoured cheeks, a hint of blush, glowing highlighter, and a shade of sheer lipstick. With the help of hairdresser Palakh Hingorani, she curled her thick hair into soft waves and left the middle part open. The waves fell beautifully over her shoulders and complemented her stunning look. The way she looks as a whole shows how India can live in diversity and find harmony in its beautiful contradictions.