Mumma-To-Be Bipasha Basu Enjoys Her 'Shaad', Ate Her Favourite Foods Prepared By Her Mother!
Bipasha Basu and Karan Singh Grover are expecting their first child together. Recently, Bipasha announced her pregnancy on her Instagram on August 16. Bipasha and Karan have since documented their pregnancy on social media, giving fans a glimpse into their baby's journey. By the way, Bipasha had a great time with her mom on Thursday.she shared several posts on her Instagram.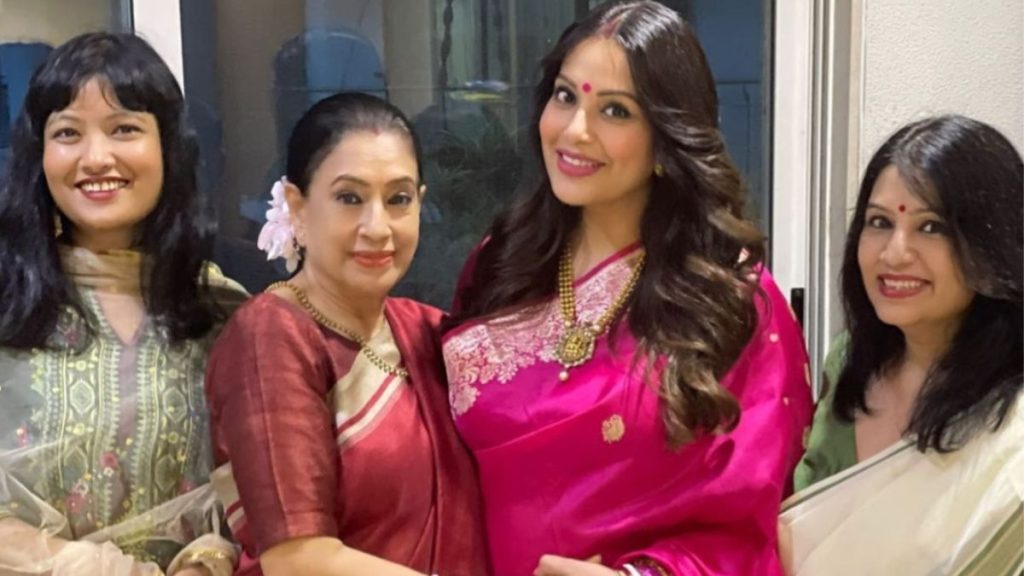 The actress shared the video on her Instagram account, saying, "Aamar Shaad… Thank you ma.. #mamatobe #Mymommyisthebest #shaad
In the video, Mommy-to-be Bipasha grabs attention by wearing a classy pink sari and looks gorgeous in a simple yet trendy hairstyle. She matched the blouse to her sari. To style her outfit, Bipasha took a minimalist approach by wearing a small necklace and pink bangles with shankha pola which is Bengali's traditional bangles. Her makeup looks neutral with the bindi. Meanwhile, her mother Mamta Basu is seen performing aarti on her.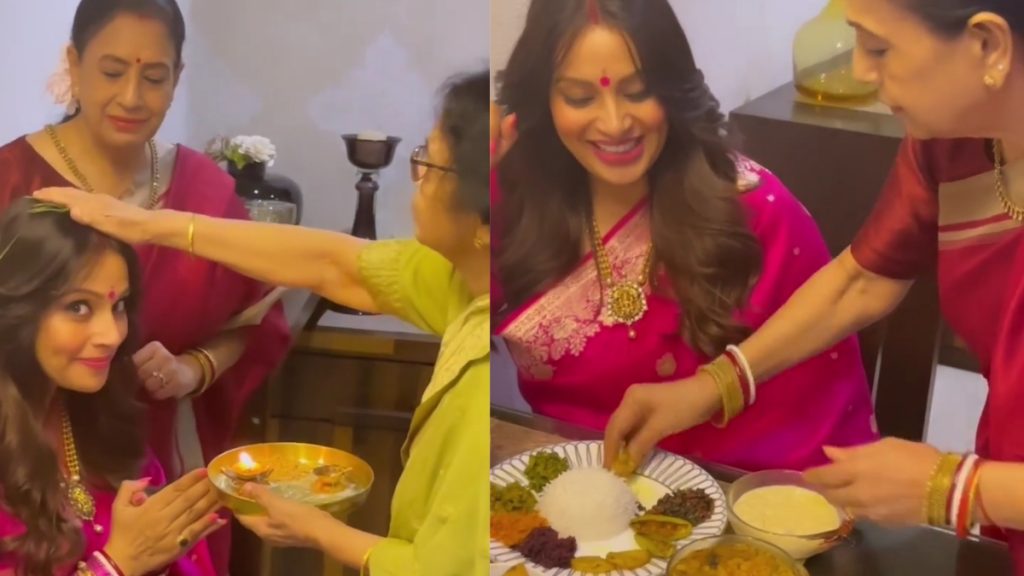 sharing another post she wrote in the caption, "I want to be a mother like you… I love you mom" along with some photos taken with her mother.Meanwhile, Karan also shared cute pictures of them as parents-to-be on his Instagram. Karan is wearing a white Kurta and pyjama. See post: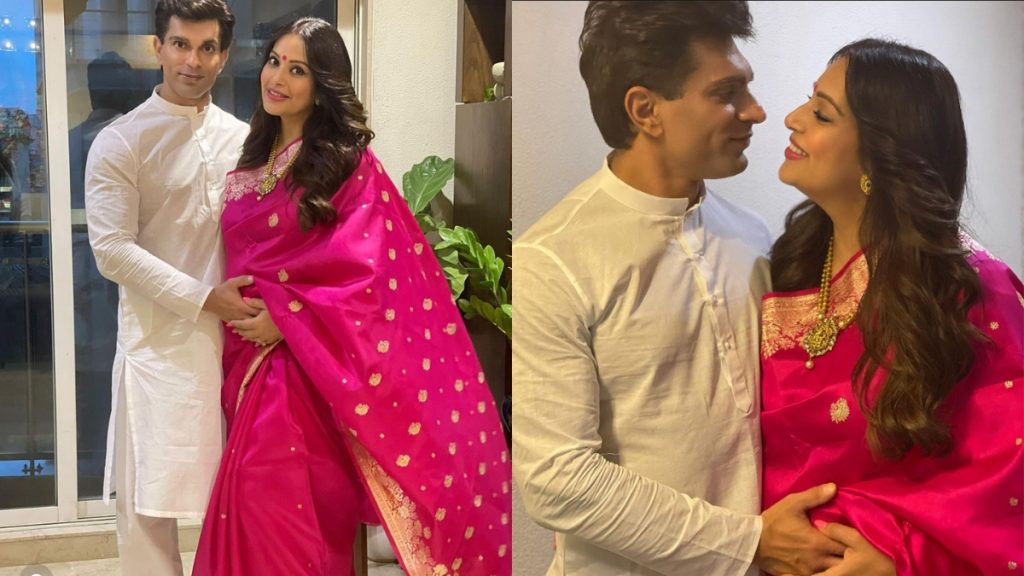 Last month, they announced their pregnancy by posting a photo of their pregnancy on their Instagram. Along with the photo was a long note filled with joy. Excerpt from the post: "We started this life apart, and since then we have been together, and there are two of us. Too much love just for the two of us seems a little unfair to us … So soon we, who were two, will now be three. Our child, created out of our love, will soon join us and add to our joy."