Summer is a very tricky season. And when it comes to fashion, there's a lot that you need to keep in mind. It is the season which is all about sticky hot afternoons and humid evenings. Some people often forget to choose their clothes wisely and then tend to feel like a sweaty disaster.
In order to keep yourself comfortable yet fashionable on a ridiculously hot day, there are a few things that you need to ditch. Scroll down and take a look.
Excessive Jewellery
Chunky necklaces and embellished bracelets are definitely good options to add a finishing touch to your look. But during a hot summer day, it will not only weigh you down but also make you feel trapped under the scorching heat. Heavy necklaces get hot easily and can make you feel uneasy. This is why it is suggested to go minimal during summers. Instead of heavy necklaces, opt for quirky earrings or light weight layering necklaces or chains. They will not only jazz up your outfit but also make you feel breathable all day long.
Thin-strap sandals and canvas shoes
It is important to choose the right pair of footwear when the temperature is on its rise. Boots are a big no for a sunny day. Also, Opt out of wearing sandals that have a lot of straps or even those with super- thin straps as they might just dig into your feet and make you feel sweaty every now and then. Instead wear light weight sneakers with socks for a sporty yet comfortable look or sandals that have thick and less number of straps. Light weight sneakers in white and metallic shades like silver and gold are making quite a fashion statement this summer.
Heavier Fabrics and Synthetic Fibres

Never wear heavy fabrics like silk on warmer days. No matter how luxurious they look, they have the tendency to stick to your body and trap sweat. This means that you're more likely feel sticky and sweaty. Also, don't wear clothes made of synthetic fibres in summers as they are bad at soaking up moisture from the skin which further results in causing discomfort and irritation. Instead opt for clothes made of natural fibres like cotton and Linen. They make you feel cool and light all the time. Off-the shoulder cotton dresses are making a very pretty summer choice this year.
Tight-Fitted jeans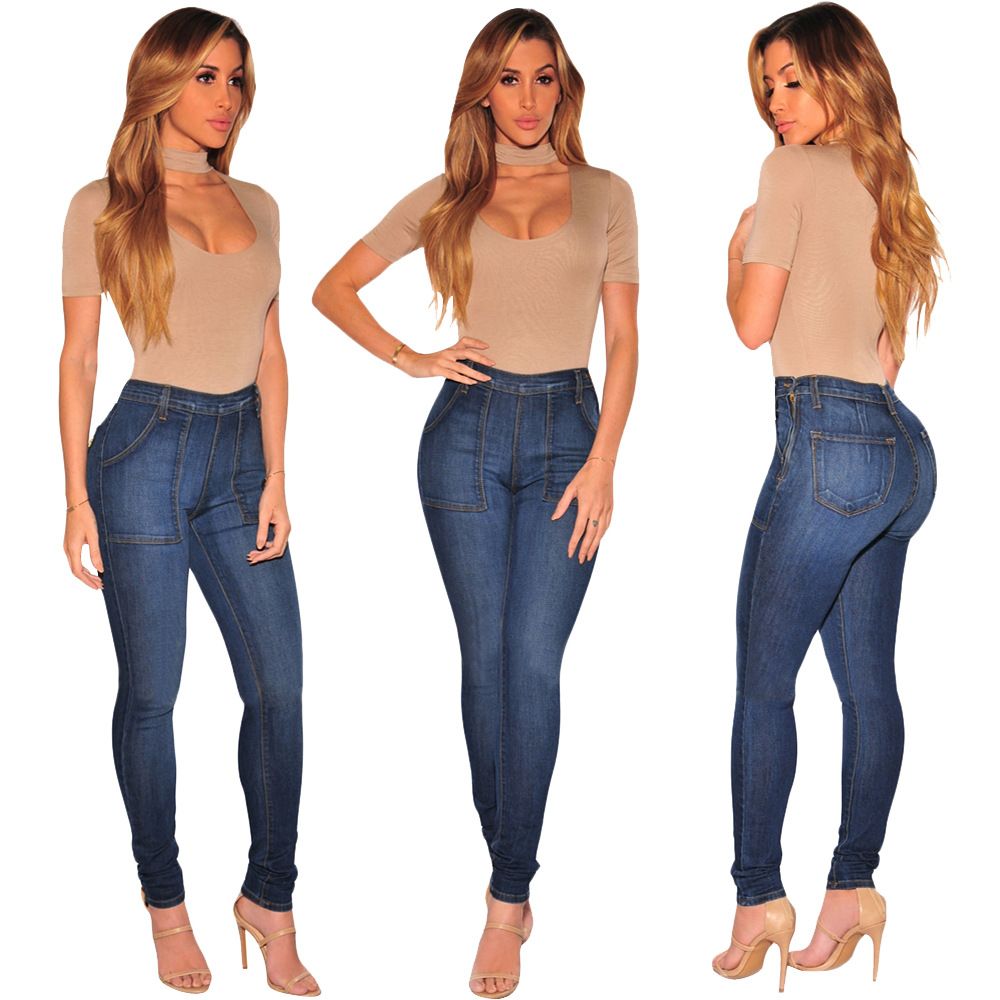 Tight fitted jeans or skinny jeans have become one of the most important wardrobe staple for girls. But on a hot summer day, they tend to seem increasingly tight and uncomfortable. Also, they are not at all breathable in such a humid weather. Instead of skinny jeans, choose for better options like culottes, loose fitted trousers or ripped and baggy jeans. It will make you feel cool, comfortable and collected. A distressed jeans is still a better clothing option for summers as the holes in a distressed jeans allow enough air flow which further prevents the jeans from rubbing or sticking to your skin
Dark colours
Dark colours like Black, Dark Grey and Navy blue have always been an all time favorite for most of us. But they are the least preferred on a hot day. This is because dark colours absorb more light and tend to make you feel hotter. It is better to opt for lighter shades as they reflect more light and retain less heat. Colours like white, pink, beige, yellow and other lighter shades keep you cool whereas colours like black, navy blue, dark green, brown, dark grey and other dark shades make you feel warmer.
Heavily padded or lacy Bras.
In the searing heat, it is very difficult to wear a heavily padded bra or stylish silk and lacy bra. This is because no one wants to deal with under-boob sweat and all the other irritating side-effects. Opt for bras with soft pads and also the ones made of natural fibres such as cotton in order to prevent any sort of itching and rashes on sweaty days. Women with smaller busts can even consider light padded bralettes or sports bras as an option for better comfort and strong support.