Now Akshay Kumar's film 'Bellbottom' will be hit theatres on THIS date
Actor Akshay Kumar's film, which got the title of the first Hindi film shot during the Corona transition period, is going to be released in theaters on the 19th of next month. In almost all the states of the country except Maharashtra, theaters have now been allowed to open with half the capacity. High level discussions are going on in Maharashtra too and it is believed that the state government will soon give permission to open cinema halls in Mumbai and other areas of the state with half the capacity. Aseem Arora and Parvez Shaikh have written 'Bellbottom', in which apart from Akshay, Vaani Kapoor, Lara Dutta and Huma Qureshi are going to be seen. The film is directed by Ranjit M Tiwari.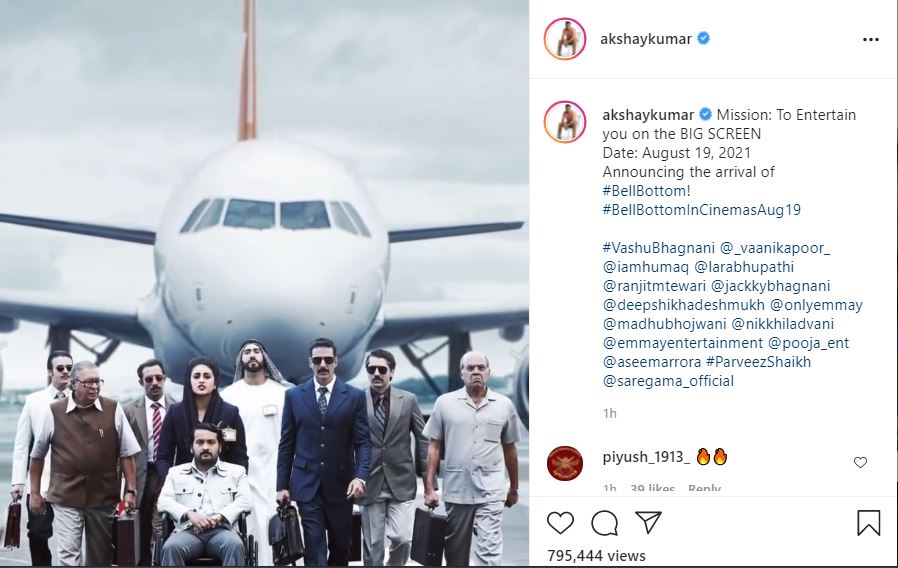 There has been a lot of speculation about the release of the film 'Bellbottom' for the past several months. Earlier, when the film's April release date was hit by the Corona lockdown, there were talks about this film from all sides. These days the eyes of the people of the film industry are fixed on Akshay Kumar's films because five of his films are in the line of release after completion. Now the release of these films is going to start with the film 'Bellbottom'. After the decision taken by the filmmakers on Friday, the new release date of the film 'Bellbottom' has been fixed for August 19. The film 'Bellbottom' has been shot in Glasgow Film City. And this film is ready for a long time. The cost of money of the film continued to increase during this period. The film was to be released in April but due to the lockdown, the film could not be released. Both the film's producer Vashu Bhagnani's previous film 'Coolie Number One' and the film's hero Akshay Kumar's film 'Lakshmi' have had bad luck on OTT. Both the films were released directly on OTT instead of seeing the way of release in theatres.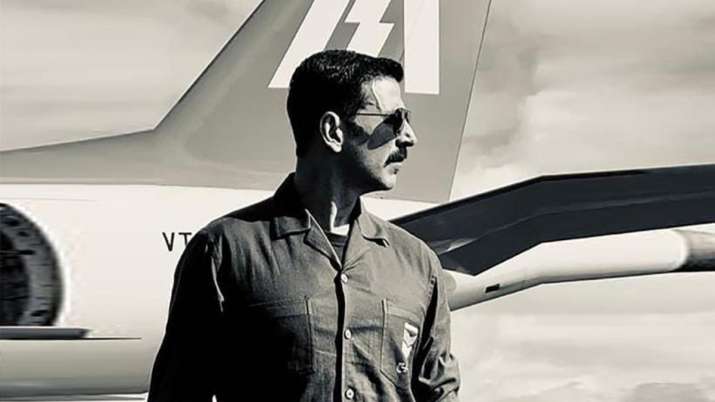 Meanwhile, on Monday, it came to light that Akshay Kumar has reduced his fees by Rs 30 crore to save the film 'Bellbottom' from damage. Earlier Vashu Bhagnani rubbished the news on social media. Then Akshay Kumar also said that it is strange to start the morning with such wrong news. Akshay Kumar is constantly signing new films and the stock of his old films is increasing. These days, five of Akshay Kumar's films 'Sooryavanshi', 'Prithviraj', 'Bellbottom', 'Bachchan Pandey' and 'Atrangi Re' are in the line of completion and his two films 'Ram Setu', 'Raksha Bandhan' are in various stages of production are in.