Oscar Honours Aamir Khan's Laal Singh Chaddha In Special Way; Check Put!
Bollywood film Laal Singh Chaddha, a Hindi adaptation of 1994's 'Forrest Gump' starring Tom Hanks, received a good foreign response. Oscar's own page honoured Aamir Khan's film. Oscar's official handle showed their support. The Academy's social media handles shared a clip showing how the Indian adaptation recreated the magic of the Oscar-winning original.
The video said, "Robert Zemeckis and Eric Roth's sweeping story of a man who changes the world with simple kindness receive an Indian adaptation in Advait Chandan and Atul Kulkarni's 'Laal Singh Chaddha' starring Aamir Khan in the title role made famous by Tom Hanks (sic)." The film Forrest Gump got 13 Oscar nominations.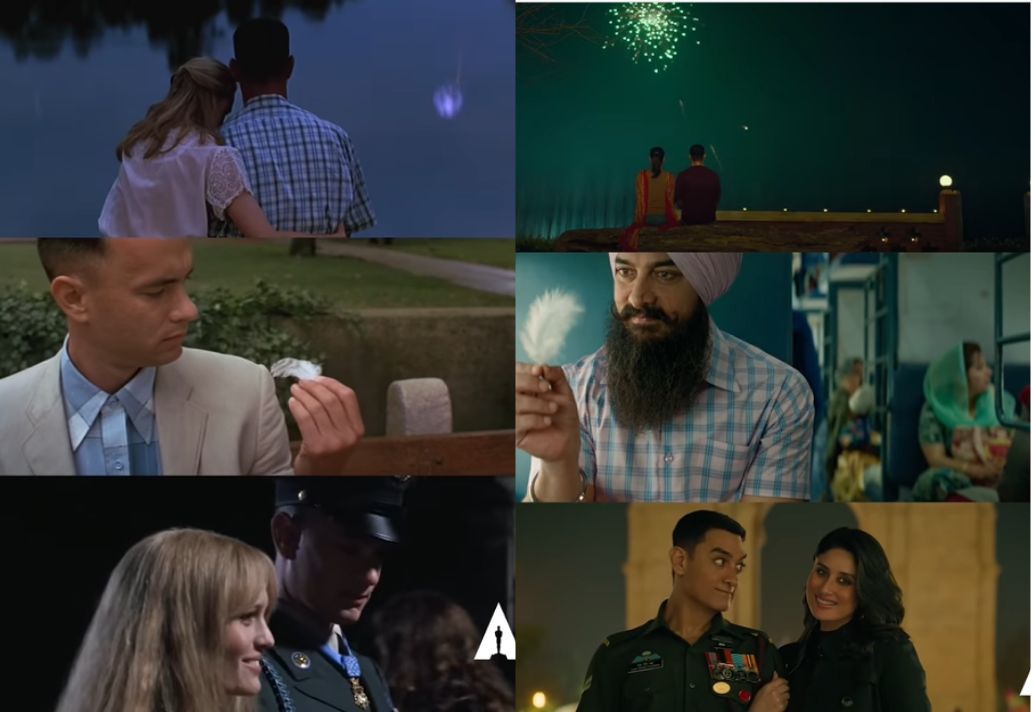 The video compared both sides of the film by side. The clip also showed how the Aamir Khan and Kareena Kapoor Khan starrer recreated some of the original scenes in their new film.
Some members of the Hindu outfit Sanatan Rakshak Sena protested in Uttar Pradesh and said that they were adamant in calling for a total ban on Laal Singh Chaddha. The protest came after members accused Aamir Khan of mocking Hindu deities. The members of the organization raised slogans against Advait Chandan's direction and accused the actor of hurting their religious sentiments. The protest was held outside IP Vijaya Mall in Bhelupur, UP.
However, Laal Singh Chaddha faced many controversies before its release. In the past, there was a Twitter trend to boycott the film over the statements made by Aamir and Kareena. Aamir apologized to the audience and requested them to watch the film in theatres.