Pathan Row: Ruckus On First Day Of Release, Bajrang Dal Vandalises Theatres In Madhya Pradesh!
Pathan starring Shah Rukh Khan and Deepika Padukone opened across the country today. In many parts of Madhya Pradesh, Bajrang Dal activists protested the film's release and multiplexes and cinemas stopped showing the film. Violent protests against the film erupted in Barwani Indore, Gwalior.
Bajrang dal workers stopped screening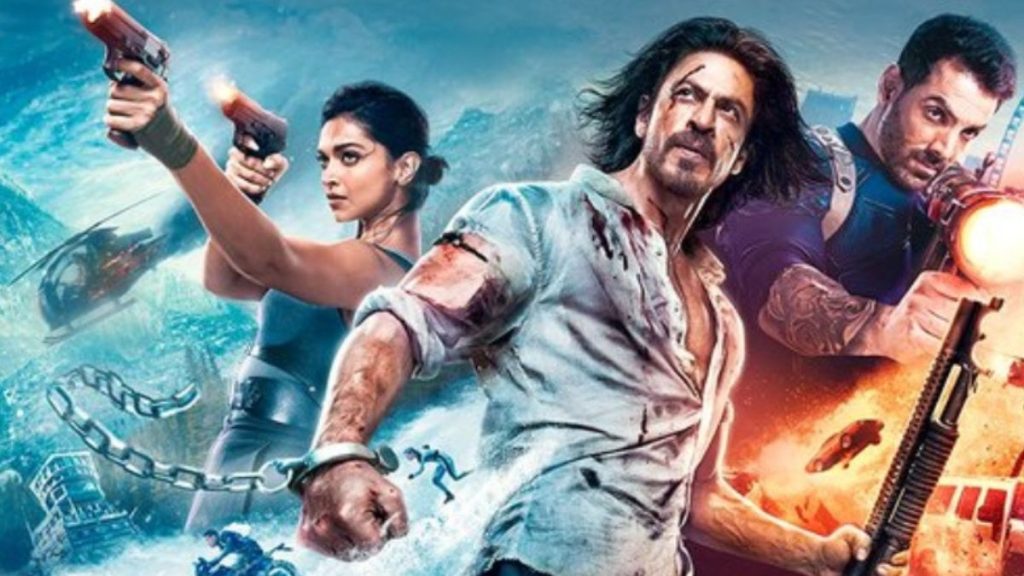 On Wednesday, the film was screened in more than a dozen multiplexes and cinemas in Indore, but Bajrang Dal workers contacted viewers at the first screening. The first screening was cancelled under the slogan of a ban on showing the film "Traitor". Activists have also advised viewers not to watch Shah Rukh Khan's films. Bajrang dal workers arrived with sticks and forced the multiplex operator to protest inside if the show was to be broadcast live. From there, the bajarang dal worker returns, having paid a deposit for the multiplex operator.
Protest Rally in Gwalior Madhya pradesh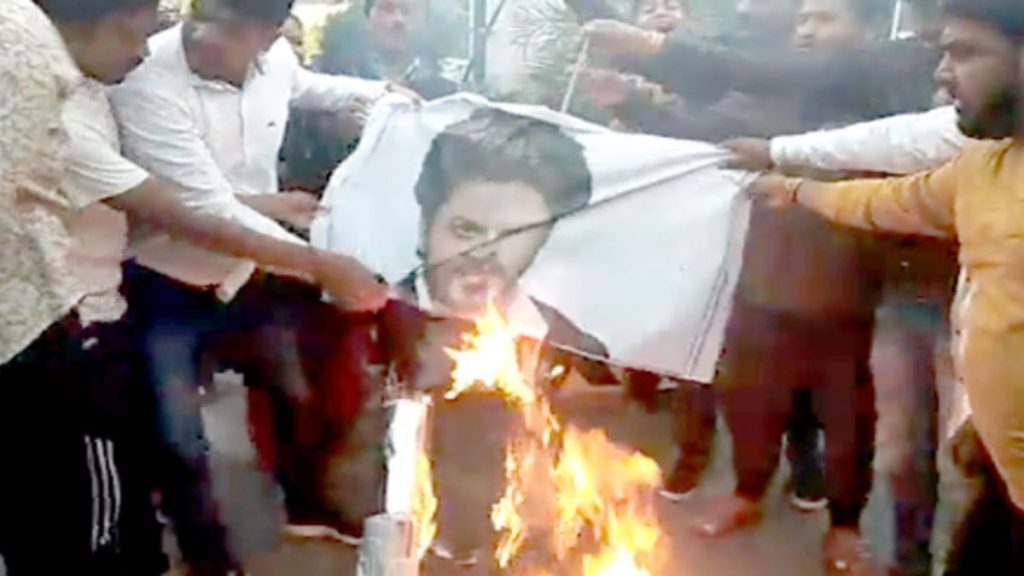 Similar protests were also witnessed in Gwalior regarding Patan. Hundreds of Bajrang Dal activists joined the rally and reached the city's DD mall, where activists warned of the Pathan movie being shown in theatres. Activists chanted slogans and warned that the film should not be shown in any cinema in the city.
Called the Film Anti-Religious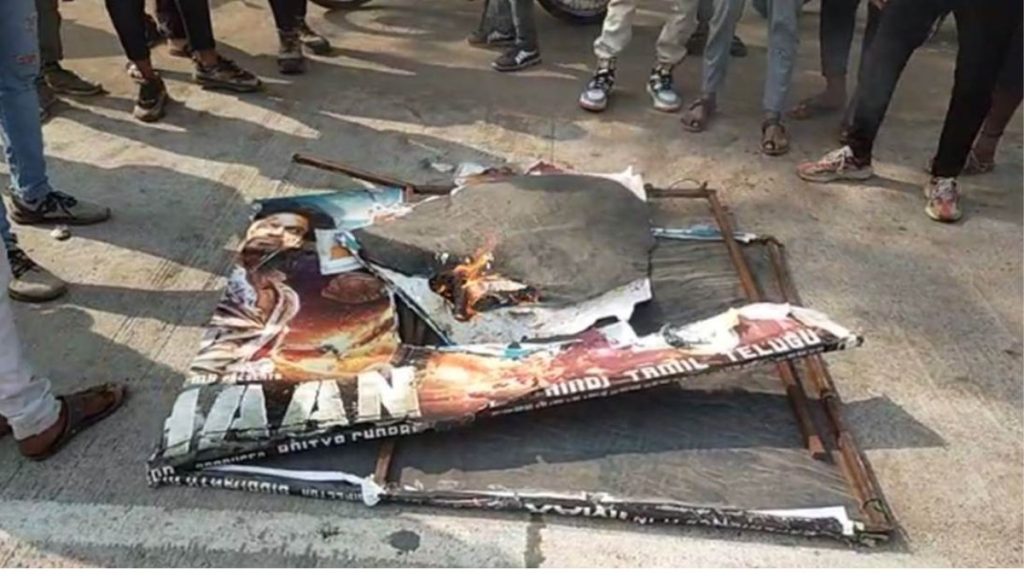 Bajrang Dal workers also protested the Pathan film in the capital city of Bhopal. Workers sit near Dharna to take out and protest against the Rang Mahal walkie-talkie. In addition, Bajrang dal workers protested by reading Hanuman chalisa and shouting slogans as they approached the ticket counter. Urging the public not to watch the film and called it anti-religious.