Paul Walker Spirit From Heaven Says, "Thanks Vin For Being A Godfather To Your Best friend's Daughter Meadow On Her Wedding"
Meadow Walker daughter of Paul Walker, a late actor from the movie series "Fast And Furious" got married to actor Louis Thornton-Allan. She walked down the aisle with Vin Diesel, who also happens to be her godfather.
"She's the first person on Father's Day to wish me Happy Father's Day," he recorded in the media.
Meadow shared on her Instagram page a post about the celebration video of the beachside wedding. She posted a monochrome video with a beautiful sealed caption, "We're married".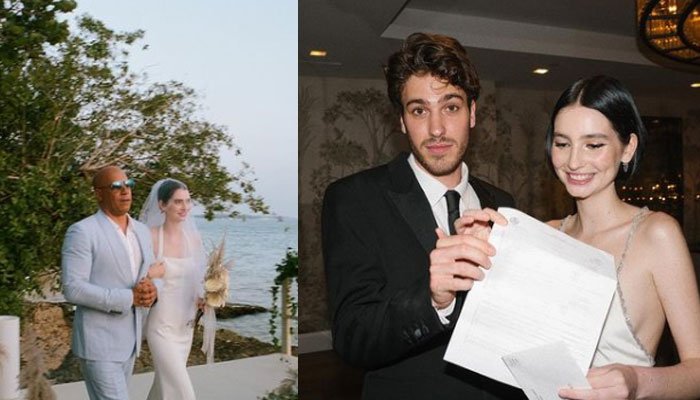 The video showcased Meadow looking astonishing in bridal trousseau and pleasantly enjoying the car ride with the bridegroom. She can also be seen greeting Vin Diesel, an actor from the movie series "Fast And Furious" and his family as soon as they arrive at the venue.
Sunny Leone Calls Dating Russell Peters 'Worst Thing Ever': 'We Messed It Up'
She captioned the picture as she walked with Vin Diesel, "Ayooooo." The picture of Vin Diesel walking her down the aisle was also followed by a picture of Meadow walking with the groom.
On his Instagram handle, Vin Diesel shared fan art of him looking at Paul Walker on the same day of the wedding.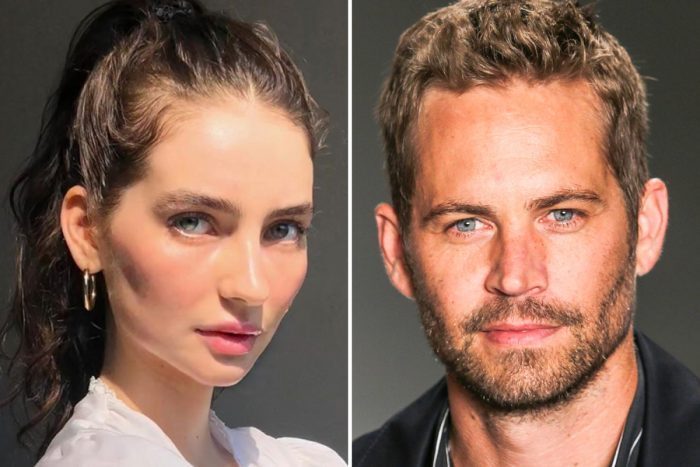 There were many pictures of Meadow and Louis enjoying them at the after-party bash was also shared on her Instagram account.
The most emotional moment for the Paul Walker's fan arrived when Vin Diesel took on Paul's role at the wedding. Read the comments:
"Paul Walker's daughter Meadow got married and most likely it was Vin Diesel who took her down the aisle for her calling and considering him her second father, and Jordana she calls her second mother, oh my god I love them so much," wrote one. "Vin Diesel walking Meadow Walker down the aisle at her wedding in place of Paul has me shaking and crying right now," wrote another.
 The late actor, Paul Walker played the character — Brian O'Connor while Vin Diesel continues to play Dominic Toretto in the movie series "Fast And Furious". Paul Walker died in a car crash in 2013 at the age of 40 when Meadow was just 15 years old. Vin Diesel is very close to Meadow and has even discussed the possibility of her appearing in an upcoming installment of the movie series.