Poonam Pandey Crosses All Limits: Shares A Sexy Picture Late At Night, Check It Out!
Poonam Pandey is one of the bold actresses of Bollywood. She is known for sharing her pictures and videos with unfettered clothes. Once again, the sexiest actress is making news with her new feisty post on social media.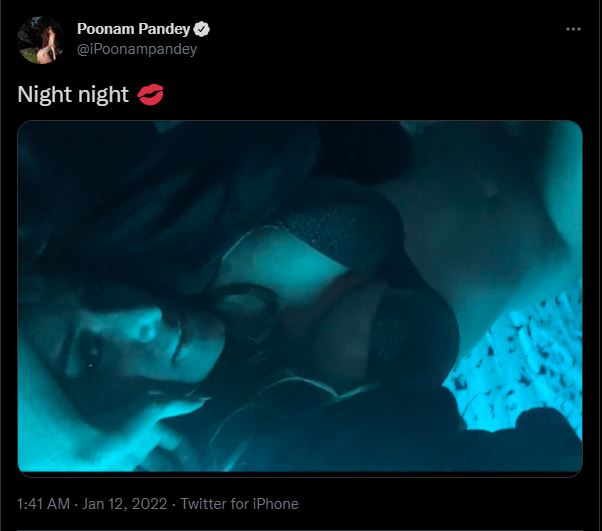 Poonam has slowly become active again on social media after a long break. She has again started sharing her bold pictures and videos to stay connected with her fans. She shared a picture late Tuesday night, in which she is seen sitting in the dark while blue light is falling on her perfect body. She is seen wearing a black bra and (probably) nothing from the waist down.
Sharing this picture, the actress wrote in her tweet, 'Night night.' This bold picture has turned the heat up across social media platforms.
https://twitter.com/iPoonampandey/status/1480995857491132416
Earlier, Poonam Pandey was spotted in Mumbai wearing a very revealing top. A video also surfaced where she was seen roaming in the streets of Mumbai. The video was shared on Voompla's official Instagram account.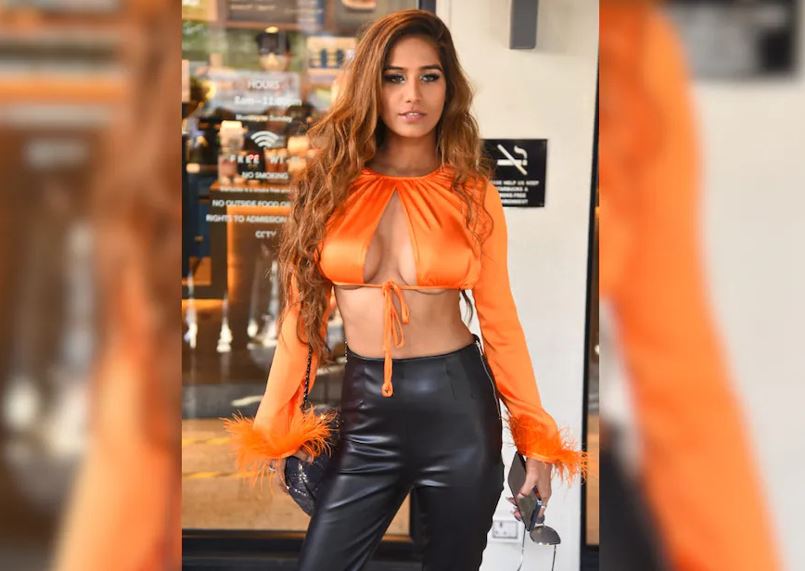 In this video, Poonam Pandey was wearing black leather pants and an orange crop top. Her top was quite revealing. Apart from this, she was carrying a sling bag. During this, Poonam was seen giving many poses to the paparazzi while flaunting her toned body. During the photo session, she even looked at the camera and started posing by sticking out her tongue.