Poonam Pandey Was Seen In Such Clothes At The Airport, Netizens Trolled Her, "What Has Happened To Her!"
Bollywood actress Poonam Pandey is always in the headlines for her bold style. Due to her bold look and style, she has also come into controversies many times. Many times he has to face trollers because of this. Once again Poonam Pandey has been trolling for her look. Many social media users are trolling her for her dress. Actually Poonam Pandey was spotted at Mumbai airport on Wednesday. During this, she was wearing a black colored bodysuit dress. Along with this, sunglasses of black color were put on the eyes.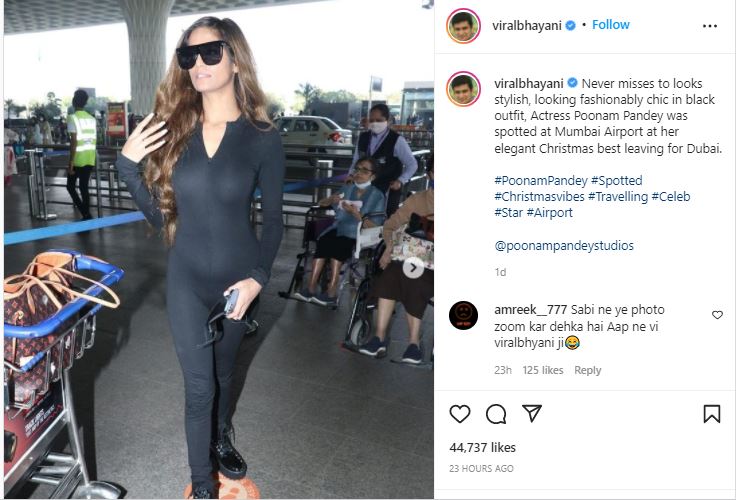 Poonam Pandey's airport pictures have been shared by celebrity photographer Viral Bhayani on his official Instagram account. The look of the actress looks quite different in the pictures. Due to the different look, many social media users are trolling Poonam Pandey fiercely. Commenting on the pictures of Poonam Pandey, a user named iam_ankurraj wrote, "Issko kya ho gaya hai." A user named wwaadp commented and wrote, "For the first time I am seeing in so many clothes." Apart from these, many other social media users have trolled Poonam Pandey by commenting.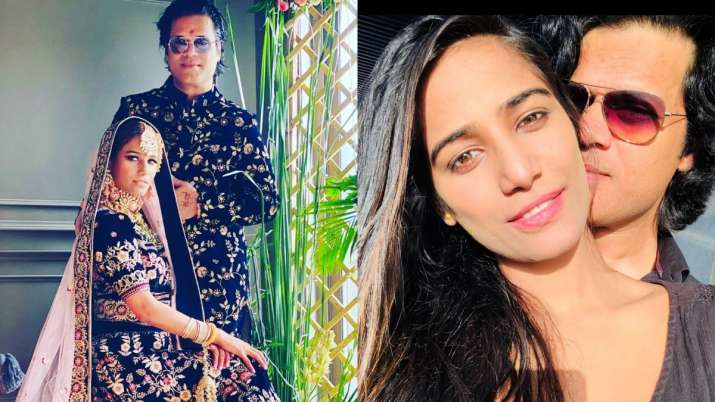 Earlier, Poonam Pandey was in discussion about her husband Sam Bombay. Last month, her husband Sam Bombay was arrested by the police. Sam Bombay is accused of assaulting Poonam Pandey. The Mumbai Police took this action on him after the complaint of Poonam Pandey. Not only this, Sam Bombay had assaulted the actress so much that she was admitted to the hospital. According to the news of news agency, Poonam Pandey had serious injuries on her head, eyes and face, due to which she was admitted to the hospital. In this whole matter, the Mumbai Police had told that a case was registered against Sam Bombay under IPC sections. The actress has serious injuries to her head, eyes and face. This is not the first time that Poonam Pandey has accused Sam Bombay of assault.