Post Delivery, Kishwer Merchant Talks About The Problems She Faced During Pregnancy- Deets Inside
Popular TV couple Kishwer Merchant and Suyyash Rai welcomed their little bundle of joy earlier this week. The two are presently in a happy state of mind. After delivering her first baby, Kishwer has now opened on the problems and difficulties she faced during the gestation period and post-delivery. In her new Instagram post, Kishwer gave an insight into the issues she had to face during her pregnancy.
Sharing a new picture with her son, Kishwer wrote, "My Bugs Bunny, I know there have been a lot of problems. I haven't been the best, with the C-section, pain killers, tiredness, anxiety, and breastfeeding, but like we promised each other today, we both will help each other in this journey and make things better for us, love you my son #sukishkababy."
In the picture shared by Kishwer, one can spot her sitting on a hospital bed carrying her baby boy in her arms.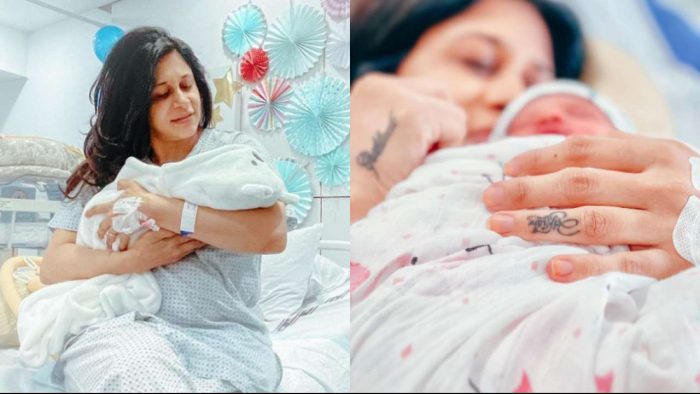 It is not the first time that this new mom in town has shared the pros and cons of the pregnancy phase. In another Instagram post shared earlier, Kishwer mentioned how her pregnancy hadn't been a breeze. "It's not all 'Hunky Dory'!!! A little about my pregnancy experience. Cons: #thyroid # hemorrhoids #Itchybreasts #moodswings swings #stretchmarkoil Also talking about #zumba, working out, and about eating mango, milk, and ghee which is ok. Pros: Last but not least your partner makes this journey amazing @suyyashrai."
Kishwer was constantly sharing pictures of her baby bump on social media. Soon after delivering her baby, Suyyash and Kishwer took to social media to share the good news with all their well-wishers. They wrote in the caption – 27.08.21 ️ Welcome baby Rai.!!! It's a boy. In the picture father, Suyyash Rai is seen kissing the newborn.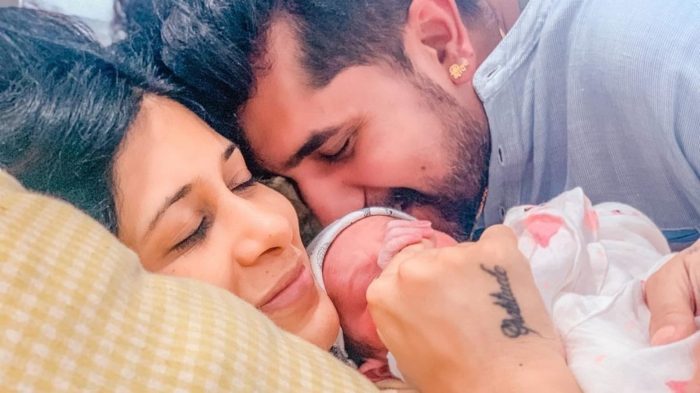 Talking about her accidental pregnancy, Kaisi Yeh Yaariyaan actress in an earlier interview with Hindustan Times revealed that she never thought she would have a baby in a pandemic. "I just feel the timing has been really bad. I never imagined that my pregnancy would be like this -stuck at home and not being able to do anything, or not even being able to go out and that I'd have to be very careful about every move that I make."