We, you and everybody who has seen their films loves the amazing jodi of Prabhas and Anushka Shetty. Rumours of their affair keep floating in media but the gossip reached a next recently when the rumours of their engagement started doing rounds. Buzz of the two getting hitched this year, also went viral on Internet some time back.
Their fans who desperately want the duo to become a couple in real life, believed the engagement rumours and felt that Prabhas and Anushka are actually together. Consequently, for the first time ever, Prabhas opened up about his relationship with Anushka.

In a recent interview, Prabhas heartily talked about his special bond with Anushka. He said, "When we first worked together we had decided that at no cost we would allow rumours of our linkup float around. We have been film friends for nine years now. We are very good friends. We have known each other for years but I admit sometimes when such stories start doing the rounds, then I too start wondering if there is, indeed, something between us."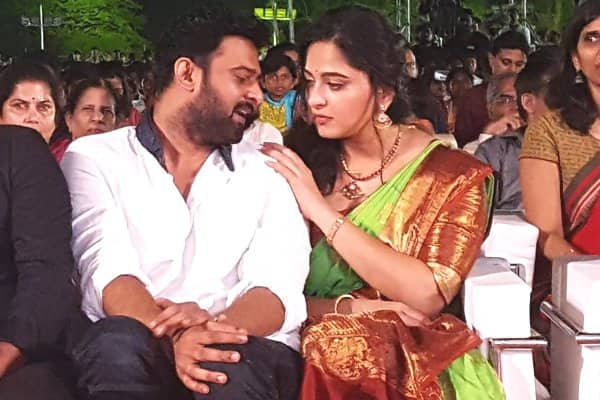 He further added, "We know that we are not romantically involved. By the way, this is nothing new when an actress works with an actor in more than one film, then people tend to make them a pair."
Prabhas not only clarified that he is not in a relationship with Anushka but he went on to reveal that he shared with Sweety. Well, we don't know if Anushka-Prabhas fans will be amused with this latest details. Keep watching this space for more updates.