Prateek Sehajpal Lands In A Controversy With Kashika Kapoor, Umar Riaz, Nikki Tamboli And Karan Kundrra Support Him; Checkout!
Bigg Boss 15 first runner-up 'Prateek Sehajpal' landed in a controversy with Kashika Kapoor. During a press conference, Kashika Kapoor alleged to Prateek Sehajpal that he tried to cut his scene from the song. The duo will be seen in a music video together and at the time of the music video Press conference, Kashika reveals this big thing. Prateek was so disappointed with her statement and left the conference in the mid. Then the team convenience Prateek to stay at the event. Later, Kashika said that it is just a publicity stunt. She said, "There are a lot of controversies going on between the two of us. I just wanted to say it was a publicity stunt."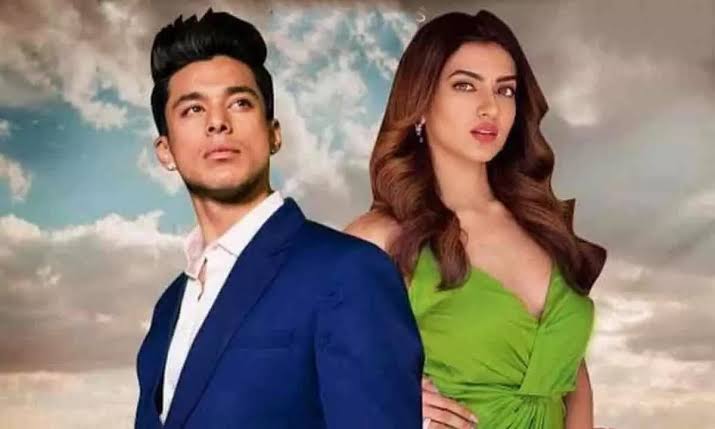 Prateek was so pissed off with her statement and asked not to say a word after that. Prateek also urges the media to take their bytes separately. Post the event Prateek took to his Twitter account and wrote, " Bhai main kya bolun. I'm a hardworking man who believes In lifting people up. Kar do mujhe overshadow Meri qismat aur mehnat ka haqdaar toh main hi rahunga na!" Later fans started trolling Kashika for her behaviour but Pratik asked them not to do so.
To support Prateek, several stars and his Bigg Boss 15 fellows twitted to support Prateek Sehajpal. Umar Riaz wrote, "Been through, done that. All i'll say is stay positive, keep working hard and what's yours ain't nobody can take away. Keep hustling my G." Where Nikki Tamboli wrote,  "He comes with no wrapping, only charming bows. He is who He is, from his head to his toes. He tends to get loud when speaking his mind. He is on point, always there for every kind. I vouch for @realsehajpal do you? #PratikSehajpal."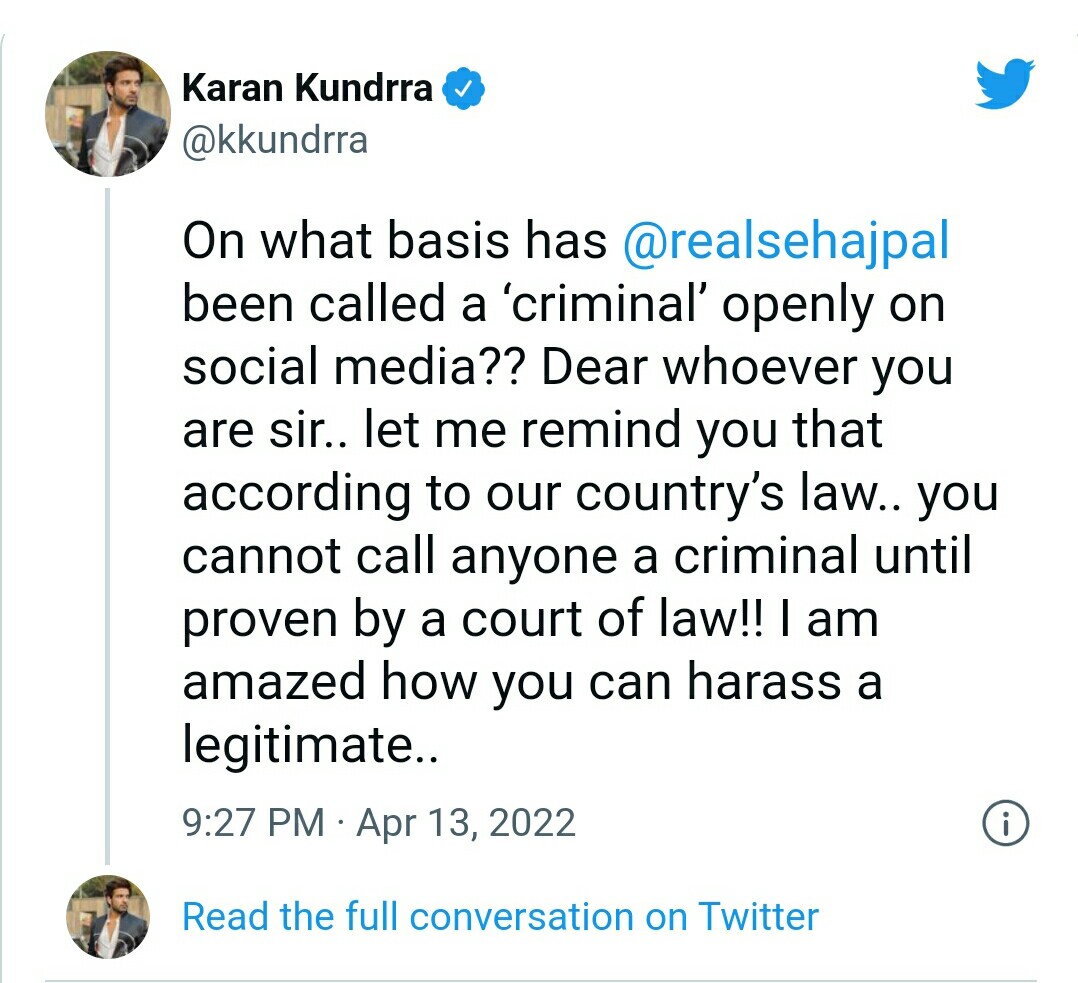 Actor Karan Kunddra also take a dig and wrote, "@realsehajpal been called a 'criminal' openly on social media?? Dear whoever you are sir.. let me remind you that according to our country's law.. you cannot call anyone a criminal until proven by a court of law!! I am amazed how you can harass a legitimate….Hardworking professional by threatening him and defaming him like this.. This is clear harassment and Pratik do not worry.. we are with you!"