Preity Zinta Shares Son Jai's 'Swachh Bharat' Moves; Checkout Fans' Reactions!
Bollywood actress Preity Zinta sometimes shares glimpses of her twins Jai and Gia on Instagram without showing their faces. She shared the cutest thing on the internet on Friday. She dropped a video of her son Jai mopping the floor with a piece of cloth. Her fans loved the video as well as appreciated the little one.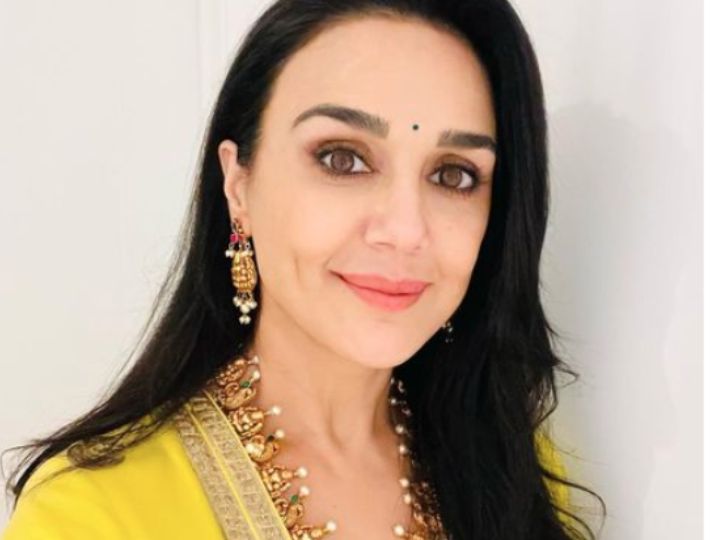 Preity Zinta captioned it, "Happiness is seeing your little one super interested in cleaning & giving mama a helping hand…Here is little Jai practising his Swachh Bharat moves." She added the song Happy in the video.
Let us tell you that the video got around 10000 likes in half an hour. The actress Priyanka Chopra reacted to her video too. Fans showered love on them. They commented, "I don't know why all lil ones enjoy cleaning and mopping. My lil one also does the same," "Only when they are little." One said that Preity has a cute helping hand." Others said, "Is he Good Enough?" "Swachh Bharat in LA hahaha," "This is the cutestttt thing I've seen Jai….You cute. They called the video adorable. Her little son received love from her fans.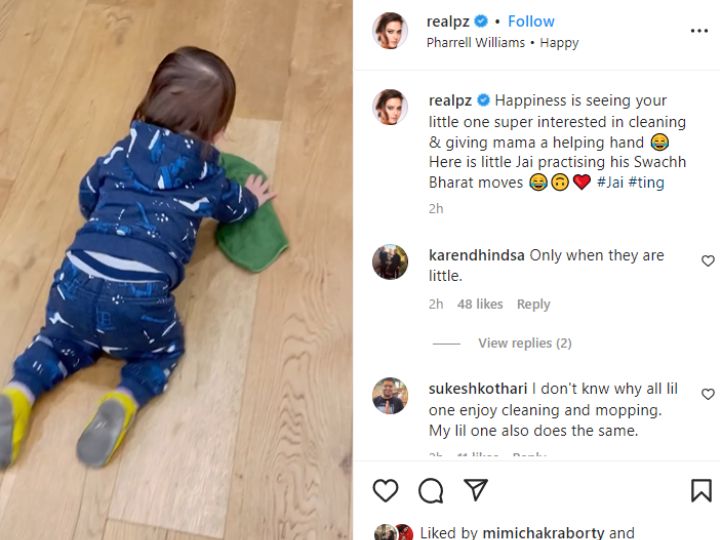 The actress Preity is currently settled in Los Angeles with her husband Gene Goodenough as well as her one-year-old twins, son Jai, and daughter Gia. She recently celebrated Holi with Priyanka Chopra, who lives in Los Angeles with her family.
Moreover, Preity Zinta shared a montage of pictures from their joint Holi celebration. She wrote a beautiful note in her post. She thanked Priyanka Chopra and Nick Jonas for joining them.