Priyanka Chopra Celebrates Manager Anjula Acharia's Birthday; Deets Inside!
Our loving celebrities are always mesmerized us through their stunning performance and style. But we would like to acknowledge you that, these miracles are not happening by them alone. It took an army to make them a Star and one of the major characters to help them is their PR and managers.
They deserve the respect and acknowledgement for their efforts too. Actress Priyanka Chopra is the one who proved this! Priyanka hosted a party for her manager Anjula Acharia at her Los Angeles home on Monday.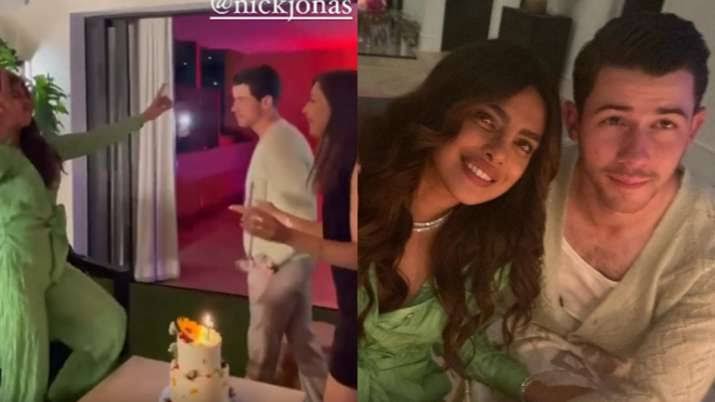 The party was also joined by her husband 'Nick Jones'. The celebration includes Dhol artists and a spectacular double tier cake. The photos went viral on social media in which, Priyanka can be seen in a green jumpsuit and Anjula was in a black one piece. A cutout of Anjula's name was also placed outside with lights.
Desi girl 'Priyanka Chopra shared the stories via her social accounts. She performed Bhangra along with Anjula and others. The party was attended by some close friends and Priyanka and Anjula were posing with them.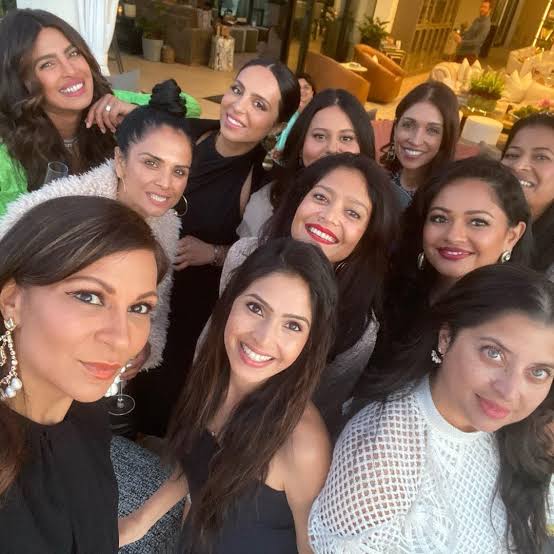 Anjula expressed her gratitude to PC by posting several photos from the party along with a note. She wrote, "Can't thank you @priyankachopra enough for this amazing celebration," she wrote. Tagging Nick and Priyanka in another post, she wrote, "Best birthday thank you." She added, "Who doesn't love their name in lights!?! Especially when done by someone who so naturally sits in the spotlight @priyankachopra this was my favourite part of the magical night you planned for me. Wow babe! I'm so in awe of what you do and how you do it 🙂 #blessed #grateful."