Rakhi Sawant's Ex To File Suit For Defamation
Rakhi Sawant's ex-husband and businessman Ritesh Pandey has threatened to sue the actress for defamation because she "constantly blames me for things that I haven't done." In a new interview, he stated that Rakhi has had an impact on his business and that he has suffered losses as a result. Ritesh said that Rakhi requested a $90,000 automobile from him, which he rejected, and that she then began dating Adil Khan, who he claimed "purchased her a secondhand car." He also denied any involvement in the hacking of Rakhi's social media accounts.
"I have not hacked any of her social media accounts," Ritesh responded. "Her passwords have been shared with a few other people, and her social media account has already been hacked. I was the one who assisted her in regaining access to her account, and now the same thing has happened to her once more. And she's blaming it on me this time. Hacking her accounts will bring you nothing. Do I even have the appearance of a hacker?" he said.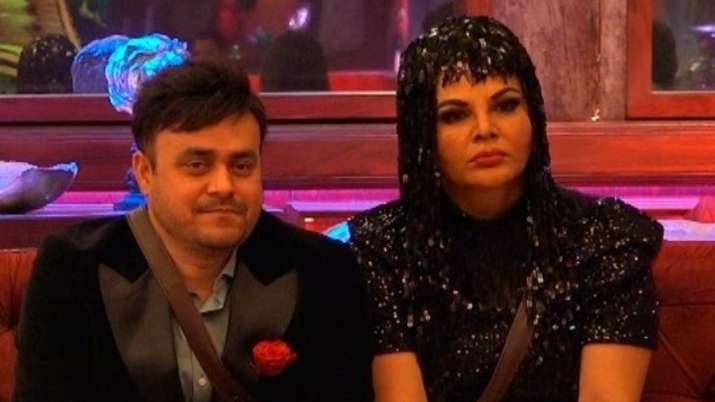 "I didn't want to say anything negative about her, but she has been constantly defaming me and accusing me for things I haven't done. I'm going to sue her for defamation. Things are now unpleasant, and it is affecting my business, and I have suffered losses as a result of her. So now this is the proper course of action for me," he added.
Rakhi returned to Instagram on Sunday, a day after submitting a complaint, and published a photo with the words "I am back" written on a black background. "Hello everyone, I am back on Instagram," she wrote in the caption. After all of the nonsense that occurred last night. Thank you very much. Love, love, love."
Rakhi and Ritesh married in 2019 and appeared on air for the first time as VIP contestants on Bigg Boss 15 in 2019. Soon later, though, they split up and filed for divorce.