Rakhi Sawant's Husband Ritesh Was Scared Of Trolls: "After Her Spoof With Deepak Kalal…"
Rakhi Sawant who is currently seen in Bigg Boss 14 as a challenger has been claiming to be married to UK-based businessman Ritesh. But neither her husband has come out in open nor Rakhi has shared any pictures of him. Ritesh might not have revealed his face but he is on a spree of giving the interviews to show support for his wife Rakhi Sawant. It seems that Ritesh will be revealing his identity anytime soon. Before marrying Ritesh, Rakhi Sawant made it to the headlines for her marriage stint with Deepak Kalal. In a recent interview, Rakhi Swant's husband Ritesh revealed that she did the Deepak Kalak spoof as she was going through a financial crunch.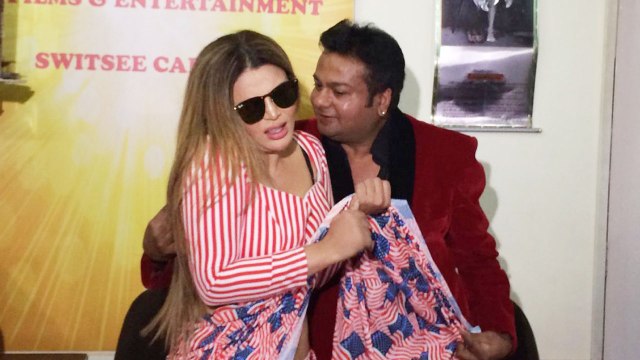 In an interview with ETimes, Ritesh stated that Rakhi Sawant did spoofs with Deepak Kalal for money. "Her spoof with Deepak Kalal, she has told me everything about her life in detail. She has even told me everything about the Deepak Kalal episode. He had asked for a favour from Rakhi because he had some problem with his kidney and told Rakhi that he will die but before dying, he wants to get famous. Rakhi helped him emotionally. She doesn't think about herself and did all this for Deepak. She told me clearly that she did everything for money and did not do it for free." He said.
Ritesh also accepts Rakhi was going through financial trouble, "Rakhi had a very bad phase and was going through a financial crunch. She had no work in hand and that's why she did that spoof with Deepak Kalal. People may have misconceptions about her because of her language and behaviour but let me tell you, she is clean from heart. Jo uske man mein aata hai vo bol deti hai. It takes courage to speak what you feel but she always does that. People like us become pretentious and think of our image before speaking but she doesn't do that. She herself admits that paiso ki kami ki wajah se vo khana churakar laati thi. Ham log admit karenge? No celebrity will ever accept this."