Ranbir Kapoor Remembers The Last Few Days He Spent With His Late Father Rishi Kapoor; "We Walked In Silence"
Veteran actor Rishi Kapoor passed away in April this year. He lost his life after a 2 year-long battle with cancer. His demise left a big impact on his family and the Hindi Cinema too. Now, Ranbir Kapoor, son of Rishi Kapoor has opened up about losing a parent. Ranbir, who was standing as a strong child with his father during the treatment, opened up about how the last two years were.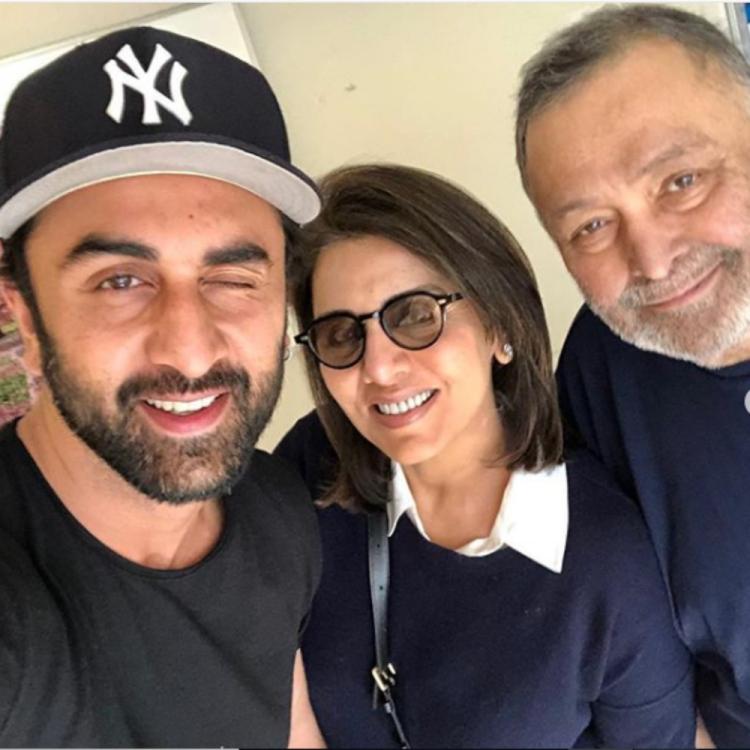 In an interview with Rajeev Masand, Ranbir Kapoor about how his father Rishi Kapoor inspired him, he replied, "I think the person I am is because of the strong value system he imbibed in me. He's been an extremely passionate man, a family man." Recalling the time he spent with his father in times of his ill-health. He said, "Just the time I spent with him in these last 2 years before he passed.. walking with him from the hotel to the hospital while he was getting his chemotherapy and just walking in silence and just being around him..It's gone so fast but I don't know if I have really formed words yet to tell what impact he has had on me. But I do know that it's the largest impact a human being has had in my life so far."
Ranbir Kapoor also went on to talk about the last few months amidst the lockdown, his father's passing, and other thing, he said that he had time for retrospection during those months. "Well, I think there's only been time for that. It's been quite a big year in my life starting with losing a parent which I don't think has seeped in yet. Still in some ways dealing with that," he said.
Click Here To Get Your Woman's Era Magazine Susbscription