Rani Mukerji wore a black pantsuit to the ELLE List event in Mumbai and exuded 'Boss Lady' vibes. Some internet users, though, had different reactions to her appearance.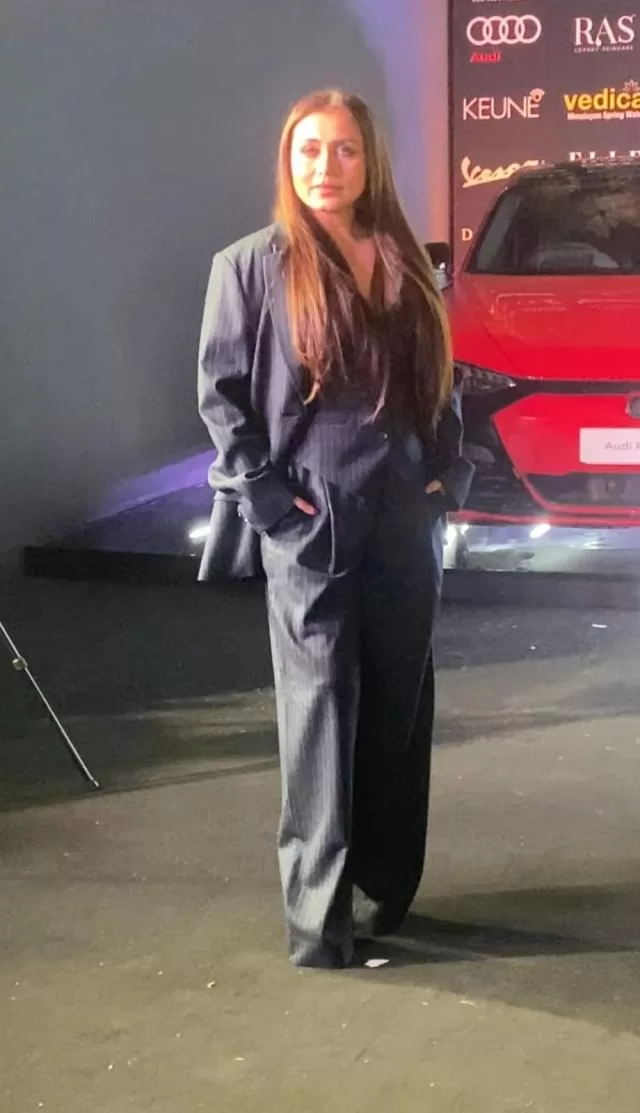 Bollywood actress Rani Mukeji is renowned for both her exquisite sense of style and acting prowess. Rani possesses an exquisite assortment of diverse ensembles that are appropriate for a multitude of occasions, ranging from sophisticated sarees to mini dresses and pant suits. Rani's appearance at the ELLE List event in Mumbai recently left a lot of people speechless. Nonetheless, some online users expressed their displeasure with her appearance and left hurtful remarks.
Rani Mukerji gives 'Boss Lady' vibes in a black-hued pant-suit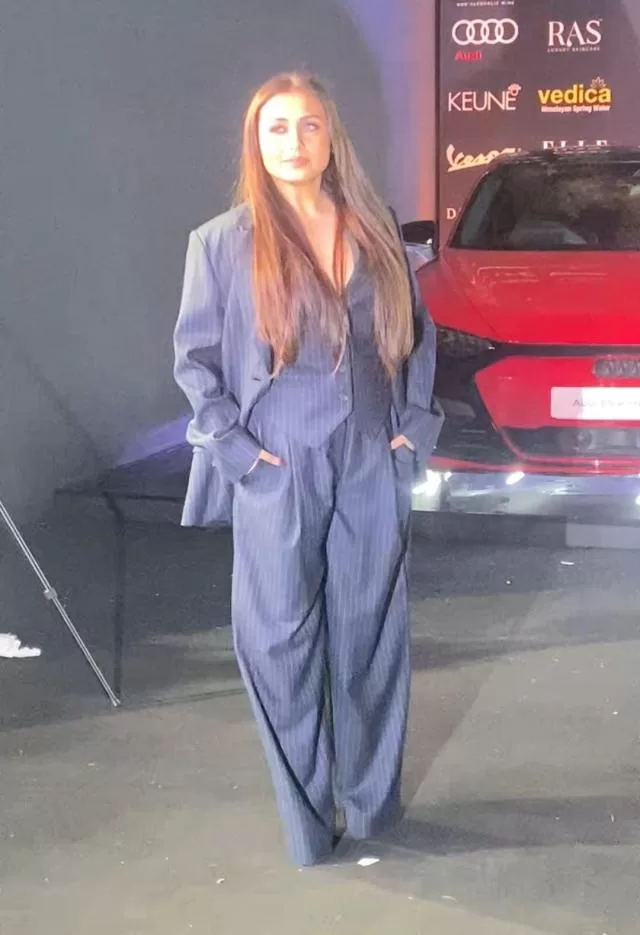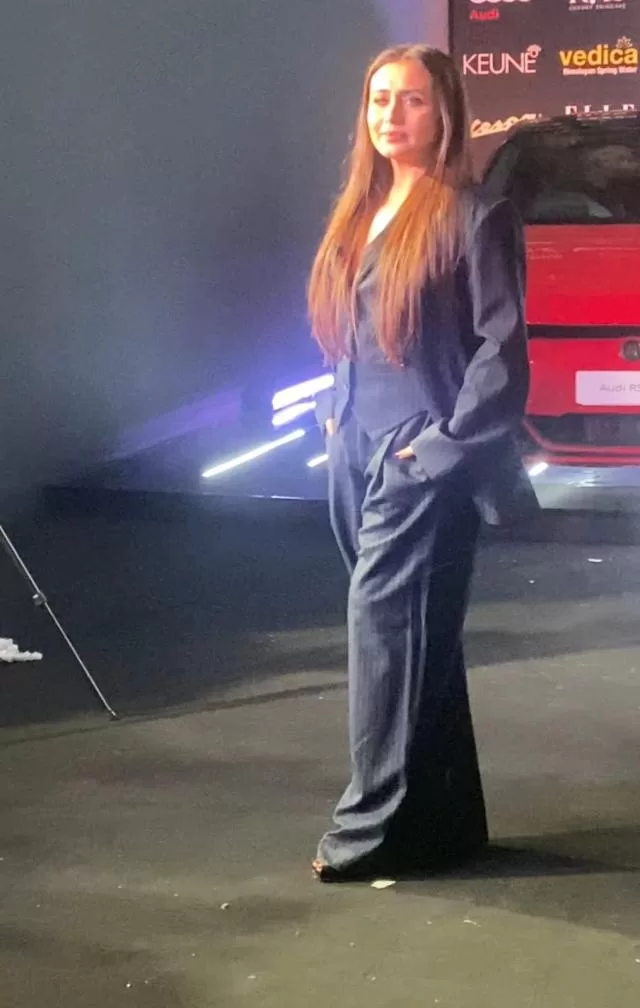 Rani Mukerji looked stunning in a black pantsuit that included loose-fitting pants, an oversized jacket, and a waistcoat with a plunging neckline when she attended the ELLE List event in Mumbai on November 17, 2023. She accessorized her appearance with straight, open hair and glam cosmetics like blushed cheeks, kohl-rimmed eyes, and sheer lipstick. She was, all in all, exuding 'Boss Lady' vibes as she arrived at the event in style.
Netizens' reaction to Rani's look in a black-hued pant-suit
Rani captivated her millions of online fans as soon as glimpses of her appearance appeared on the internet. Some commented on how elegant she looked, while others were just enthralled with her outfit selection. But some internet users weren't happy with the same and made hurtful remarks. A user posted: "Galti se pati ka suit pehen k agayi". Another user mentioned, "Why oversized jackets?" To watch the video, click here.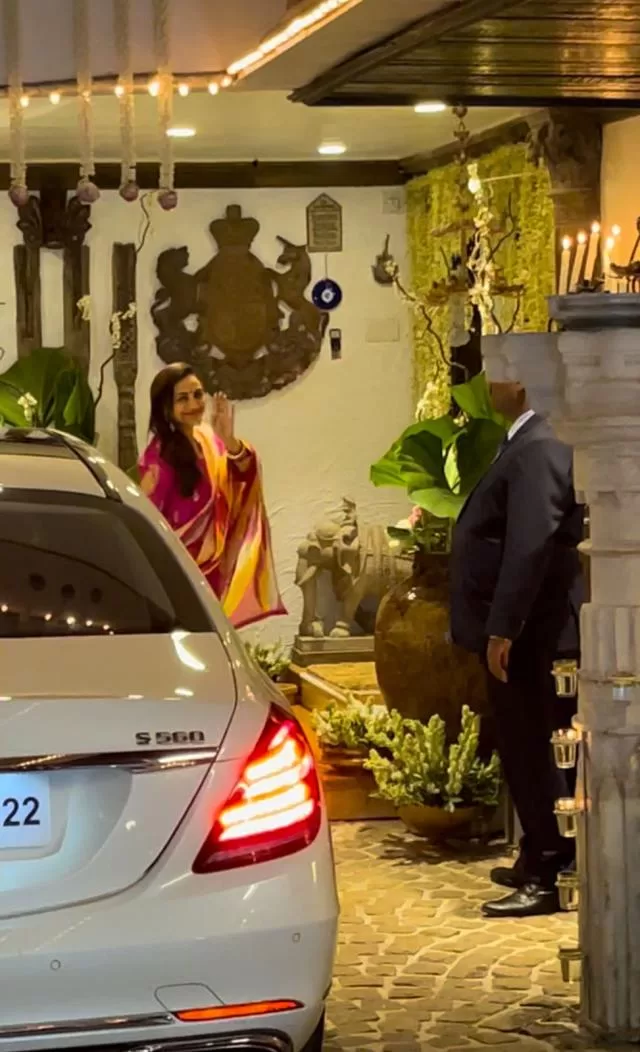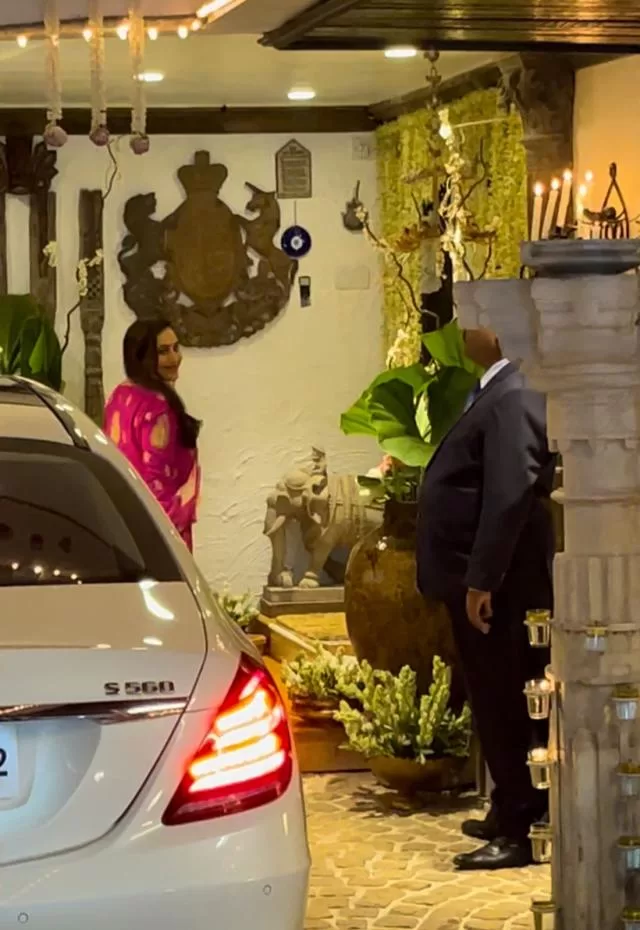 When Rani Mukerji ditched a saree and donned a salwar suit for Karwa Chauth
Rani Mukerji was spotted at the home of Anil and Suta Kapoor during Karwa Chauth in 2023. She wore a pink-hued salwar suit with white embroidered motifs all over it instead of her usual heavy sarees for Karwa Chauth. Rani chose an open hairstyle and understated makeup, accessorising her look with a multicoloured dupatta. Her entire ensemble was completed with a maroon bindi, earrings, and shankha-pola on both hands. Click here.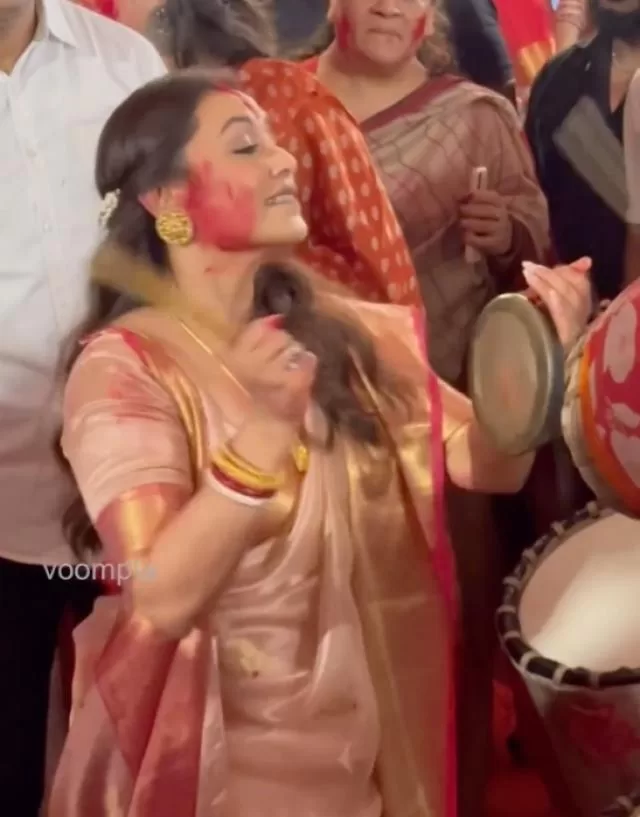 When Rani played sindoor khela at Dashami celebrations during Durga Puja
Rani Mukerji performed sindoor khela during the Dashami celebrations in the Durga Puja pandal on October 24, 2023, and had a great time. Rani wore an aatpoure-style red-toned saree for the special day. She added a gold necklace, shankha pola, and red bindi to complete her ensemble. She was observed dancing passionately to the sounds of Dhaak and playing sindoor khela.