Ranveer Singh's Nude Photoshoot 'Fixed' In Myntra Post, Fans Give Mixed Reactions; Checkout!
Ranveer Singh's nude photo shoot is the talk of social media. The actor's pictures from a recent magazine cover shoot have evoked mixed reactions with Ranveer Singh hailed for 'breaking the internet' with his bold avatar, while others questioned the need for him to 'bare it all'.
Meanwhile, e-commerce platform Myntra has circulated Ranveer's latest photos and shared a picture of the actor wearing a printed top and red pants. Many responded to the post, calling it 'a good edit'; While some were wondering why 'fix' Ranveer's picture.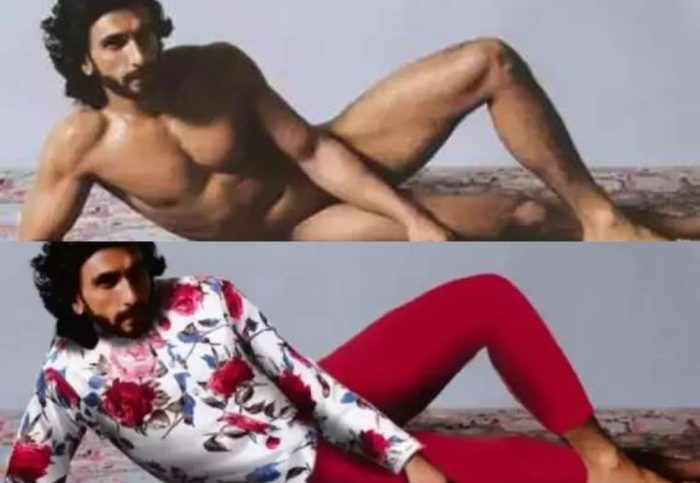 On Thursday, pictures from Ranveer's photo shoot for Paper magazine were shared online and within no time social media users flooded the comments section of photos shared by the magazine and others on Instagram. The actor has posed shirtless in most of his latest photo shoots. Some social media users called it her 'sexiest photo shoot ever.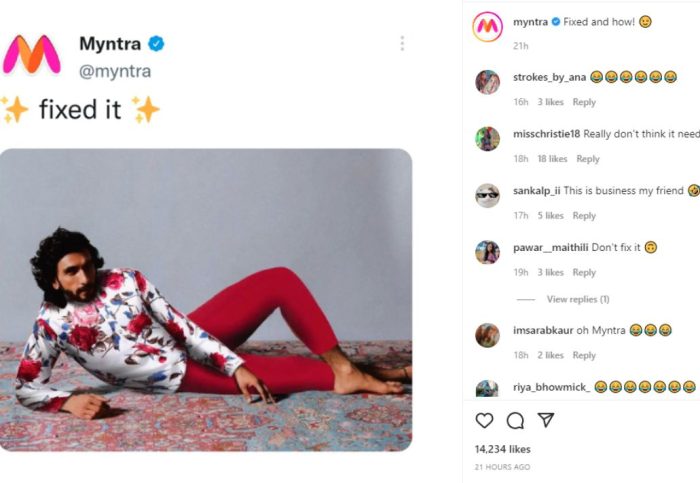 On Saturday, Myntra shared an edited photo of Ranveer's magazine cover shoot on Instagram. The caption was shared with an eye emoji, "Fixed and how." In the picture, Ranveer is seen wearing what fashion-oriented Instagram account Diet Sabia calls a 'bedsheet printed shirt', along with a pair of red yoga pants; Both pieces are probably from Myntra's clothing collection. Some praised Myntra for 'playing well' and called the edited film 'epic'.
Many applauded the marketing ploy and left funny emojis on Myntra's posts. However one person wrote, "Really don't think (Ranveer's nude pic) needed to be fixed." In his Paper magazine interview, his first interview in three years, the actor talked about his maximalist style as well as his films. Ranveer also said that he doesn't mind being judged for his choices.