Ray, Starring Manoj Bajpayee, Will Make A Sensation On Netflix, According To The Teaser
After The Family Man 2 on Amazon Prime Video, Manoj Bajpayee will now be seen in Netflix's anthology series Ray, based on the stories of Indian cinema's legendary filmmaker Satyajit Ray, in four different stories directed by four directors. Manoj Bajpayee will be seen in the role of a ghazal singer in one of its stories.
Many of the finest actors of Hindi cinema will be seen in Ray. Its trailer was released by Netflix on Tuesday. The trailer gives a glimpse of the four stories and introduces the main characters. Apart from Manoj Bajpayee, KK Menon, Ali Fazal, and Harshvardhan Kapoor are representing four different stories.
Manoj Bajpayee
Manoj's story is titled Hungama Kyun Barpa, KK Menon's story is titled Bahrupiya, Ali Fazal's story is titled Forget Me Not and Harshvardhan's story is titled Spotlight. All these stories have been directed by Srijit Mukherjee, Abhishek Choubey, and Vasan Bala. Ray, an anthology film, will release on Netflix on June 25.
Ali Fazal is seen in the character of a businessman. Harshvardhan is in the role of a film actor. Harsh has earlier appeared in his father Anil Kapoor and Anurag Kashyap's film Ek Vs Ek. The film was directed by Vikramaditya Motwane and released on Netflix. KK Menon plays an employee of a computer firm. KK has played the lead role in Disney Plus Hotstar's series Special OPS. Apart from these, Gajraj Rao, Bidita Bagh, Shweta Basu Prasad, Radhika Madan, Anandita Bose, Raghubir Yadav, Manoj Pahwa, Chandan Roy Sanyal will also be seen in important roles.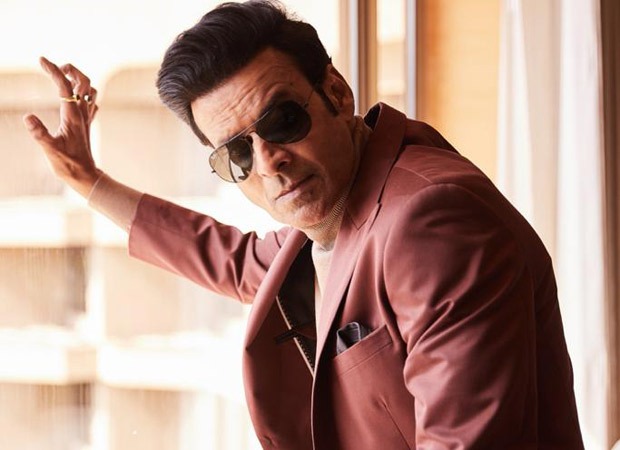 Manoj Bajpayee
Sreejit Mukherjee has directed Forget Me Not and Baharupiya, while Hungama Hai Kyon Barpa is directed by Abhishek Chaubey. At the same time, the director of Spotlight is Vasan Bala. Lust Stories, Ghost Stories, Pita Kathalu and Abizzi Talan have all come to Netflix in the past.