Television star Charu Asopa and entrepreneur Rajeev Sen collaborated to create a memorable second birthday celebration for their beloved daughter, Ziana. This heartwarming event showcased their commitment to co-parenting and shared love, with the added joy of Sushmita Sen's presence, Ziana's doting aunt.
A Day Filled with Pure Joy and Laughter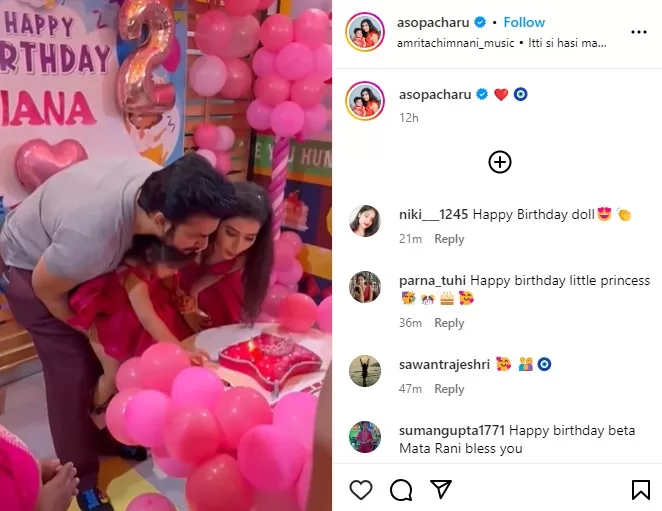 Charu Asopa and Ziana looked incredibly adorable, dressed in matching pink mini-dresses. The parents shared snippets of the celebration on social media, offering a glimpse of Ziana's unrestrained excitement as she laughed and clapped in her father's loving embrace. The room was adorned with festive decorations and colorful balloons, setting the perfect backdrop for this joyous occasion.
Ziana Takes Center Stage
Ziana, the star of the day, showcased her enthusiasm by clapping her tiny hands and skillfully blowing out the birthday candle atop her cake. Charu, the proud mom, helped her daughter cut the cake and offered her a small, delightful bite, making the moment even more special.
Sushmita Sen's Heartfelt Presence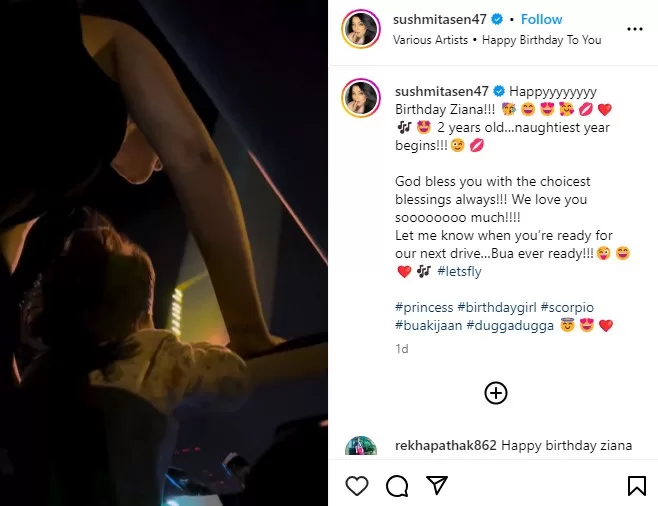 Sushmita Sen, a former Miss Universe, and Ziana's adoring aunt, graced the celebration with her presence. Rajeev shared a heartwarming Instagram story in which Sushmita can be heard cheering, "Blow it out with force, Ziana," as Ziana triumphantly extinguished the candle. Her presence added an extra layer of love to the event.
A Heartwarming Celebration that Touched Many Hearts
The videos and photos from the celebration swiftly captured the hearts of fans and well-wishers. The touching moments shared during the event left a lasting impression, drawing heartfelt wishes for the little princess on her birthday. Many people also commended Charu and Rajeev for their unwavering commitment to putting their daughter first.
Prioritizing Ziana's Happiness
Despite their past differences and divorce, Charu Asopa and Rajeev Sen steadfastly dedicate themselves to ensuring that Ziana's childhood is brimming with precious memories. They continue to maintain a harmonious relationship for the sake of their beloved daughter. Ziana's second birthday celebration exemplified their love and devotion for her, a beautiful testament to their commitment to her well-being.