Rhea Chakraborty Back On Movie Sets To Shoot, Getting Back To Normal?
Rhea Chakraborty is back to shoots, as she recently shared a behind the scene picture on Instagram where she captioned the picture as "In The now" with a butterfly emoji. This is the first picture of Rhea Chakraborty from the sets after she resumed work.
Rhea Chakraborty will be seen with Amitabh Bachchan, Emraan Hashmi, and TV actress Krystal D'Souza in their upcoming moving Chehre. Earlier, the director of the movie Chehre had extended his support saying that her presence would not be affecting the movie negatively. He mentioned that Rhea was been portrayed and considered as a witch for one year, but this is not how people feel about her anymore, as she was listed as the "Most Desirable Woman 2020".
Her movie co-star and TV actress Krystal D'souza also supported Rhea Chakraborty stating "My heart goes out to Rhea (Chakraborty) to be very honest. Anybody in her place, I don't know how they would go through what she has gone through. She is still staying strong. I don't know if anyone who could have even lasted this whole situation that was created could have ended a family. It's not easy what she and her family were put up with. Hats off to her, hats off to all the women out there that fight for themselves, stand up for themselves,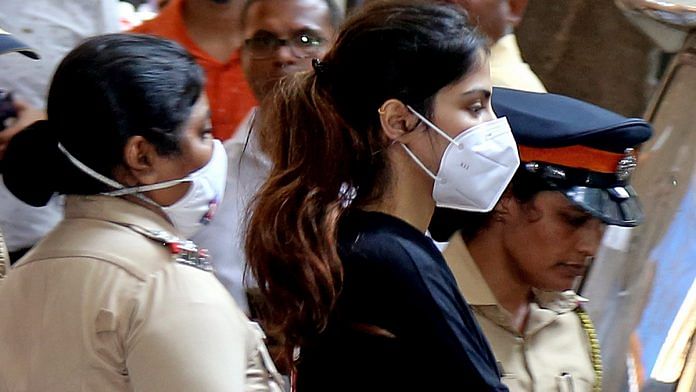 After the death of Rhea's boyfriend, Bollywood Actor Sushant Singh Rajput, and her drug charges case, Chehre would be the comeback movie for this Bollywood actress.
Recently Rhea Chakraborty had also voiced her opinions about the Taliban invasion in Afghanistan and how she was heartbroken to see the situation in Afghanistan and had urged all the global leaders to stand up for women and children of the country. Her Instagram depicts the actress getting back and adjusting to the new normal as the actress can be seen indulging in some me-time with her books and doing yoga.